Concordia's ACT project facilitates grocery delivery for NDG seniors during the COVID-19 pandemic
'The divides that already exist become amplified in times of crisis'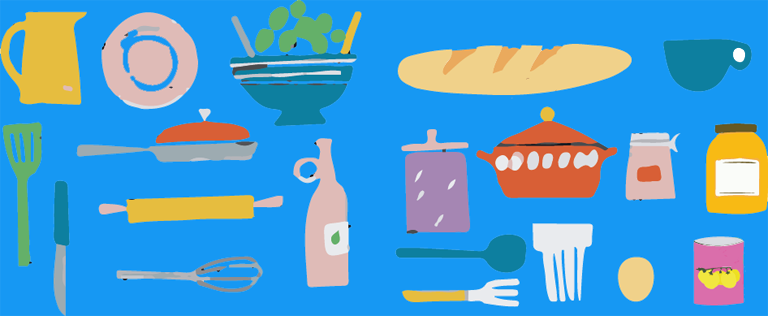 Amid the COVID-19 crisis, most of us have found our lives changed overnight. Even the simple act of buying groceries has been completely transformed.
For seniors, already a vulnerable population and now disproportionately at risk in terms of the virus, this task is even more challenging.
Concordia's ACT project (ageing + communication + technologies) team has joined with community partners in the Montreal's Notre-Dame-de-Grâce (NDG) neighbourhood to fill this gap. They've rapidly created a new program to help older adults get their groceries without leaving the house.
COVID-19 Grocery Response NDG uses a model that pairs volunteers with seniors in the NDG area. Those volunteers are trained by ACT's team via Zoom video conferencing and then given a list of older adults to contact by phone.
How it works
"Our coordinators match the right volunteer to the senior, based on availability and language," explains Constance Lafontaine, ACT's associate director, who has helped to create the program and is training participants.
"The volunteer calls the individuals and takes their order, working with a limited grocery list that is based on the offerings of a Provigo store in the area." Lafontaine emphasizes the important role the store branch at Sherbrooke Street West and Cavendish has played in realizing the project.
"When the call is over, the order gets sent to Provigo, which assembles and delivers the order to the senior. We're not substituting the work of the foodbank; seniors are paying for their groceries."
There is also an important social element to the call, which doubles as a friendly check-in.
"The volunteer chats a bit with the senior, who may be very lonely and anxious right now."
The project is being run in partnership with the Integrated University Health and Social Service Centre in Centre-Ouest de l'Île de Montréal and the team at New Hope Senior Citizens' Centre in NDG.
"Because of the crisis, New Hope was no longer able to ensure its usual meals on wheels service," Lafontaine explains. The new grocery program is targeting seniors who aren't able to access this service. Other partners include the NDG Senior Citizens' Council.
A new model
The program is a response to a number of factors, including the fact that many older adults are on a fixed income and may not have the internet access needed to order groceries online.
"We know that seniors have, in the past, had to make choices between groceries and paying for media access," says ACT director Kim Sawchuk, professor of communications studies in the Faculty of Arts and Science.
"The divides that already exist become amplified in times of crisis. Phone lines are jammed now. Deliveries are being delayed. If you live week to week on a small budget, you are careful."
Rapid turnaround
The project had to get off the ground very quickly, as the COVID-19 crisis continues to evolve from day to day.
"Within the span of about 10 days, we were training volunteers and testing out our tools," Lafontaine says. She adds that they were able to respond so fast because they have developed trusted relations with communities in Montreal for the past 10 years.
"We were able to determine needs quickly as we have been studying crisis communications and the impact of a crisis, whether it be heat waves or pandemics, on seniors who are on the other side of our country's digital divide."
Connections go both ways
So far the project is a success, with a growing number of volunteers and seniors.
One volunteer, who wished to remain anonymous, says it has been a rewarding experience to be able to give back during the current crisis.
"This gives me the opportunity to help others while staying at home, which we are all being encouraged to do," she explains.
She also says the human connection found in these calls goes both ways.
"I have had some great conversations with these clients. In some cases, we ended up having a lot in common, despite the generational gap. So, it's also a great experience for me!"
'We constantly need to adapt to changing circumstances'
As for what's next, Lafontaine is optimistic but acknowledges that the team will need to be nimble to accommodate the changing realities of the COVID-19 pandemic.
"We are very much aware that we constantly need to adapt to changing circumstances, and we are working hard at improving our system and our tools on a daily basis. We know this is a marathon, and that we'll need to adjust to new realities. We're ready to help seniors in NDG, and they can call us at 1-800-406-6254."
The team is making their tools accessible online, and elements of the project have been adapted to the Montreal neighbourhood of Peter-McGill and in the municipality of Côte-Saint-Luc.
Sawchuk stresses how crucial this program is for seniors who must minimize contact with the outside world.
"At this moment, this is extremely important. We are at a critical time and we need to do everything we can, together, to flatten the curve."

Find out more about Concordia's ACT Project and learn more about the COVID-19 Grocery Response NDG program on their bilingual website.
---