'Your input is crucial for the success of Concordia's first digital strategy'
A message from Guylaine Beaudry, vice-provost of Digital Strategy and University Librarian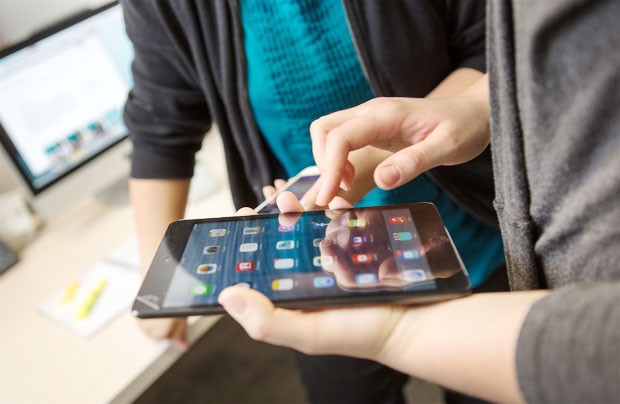 Concordia has started work on developing a university-wide digital strategy. This is just one of the five transformation projects being undertaken this year as part of the university's strategic directions initiative.
An important part of this initiative involves gathering input and insights from the members of our community as part of our consultation activities.
These include:
Exploratory focus groups from February 27 to March 8

Individual one-on-one interviews from March 26 to April 20

Creative workshops from April 20 to May 4
Some of the questions we will be addressing in the process of developing a digital strategy include:
What is Concordia's digital identity and how can it help advance the university's academic and research mission?

Does the university community use technology in ways that reflect its collective needs and aspirations?

Is Concordia following, keeping up or leading in this period of rapid, disruptive technological change?

Exploratory focus groups
Students, faculty and staff are invited to participate in one of the upcoming focus group discussions by completing a registration form.
To be eligible, people must be available to attend a session that applies to them:
Staff members: Tuesday, Feb. 27 from 2 to 4 p.m. or Thursday, March 8 from 10 a.m. to noon

Faculty members: Friday, March 2 from 2 to 4 p.m. or Tuesday, March 6 from 10 a.m. to noon

Students: Thursday, March 1 from 2 to 3 p.m. or Friday, March 2 from 10 a.m. to noon. Participating students will receive a $40 Amazon gift card.
At these two-hour sessions, people will be asked to share their insights and discuss the type of digital environment Concordia needs to facilitate and transform how we learn and work, and how we teach, create and disseminate knowledge.

Individual interviews
We will also be conducting one-on-one interviews with representative members from the community. If you are interested in this activity, please email: digital@concordia.ca.

Creative workshops
Between April 20 and May 4, we will be holding two creative workshops open to the community. More information will be shared at a later day.

Listening to our community is important to us
We want to hear what our community thinks Concordia should be doing to prepare our students for the digital world and to support our faculty and staff.
Your input on the changing digital landscape and how it affects you is crucial for the success of Concordia's first digital strategy.
I also invite you to attend one — or all — of the upcoming events as part of our Concordia Speaker's Series on Digital Futures. We are bringing a diverse group of thought leaders to help us reflect and think about how the digital is shaping the present and our future.

Guylaine Beaudry
Vice-Provost, Digital Strategy and University Librarian

---