OUT NOW: The JMSB Mag talks kombucha + artificial intelligence
You can access Issue #2 through Concordia's app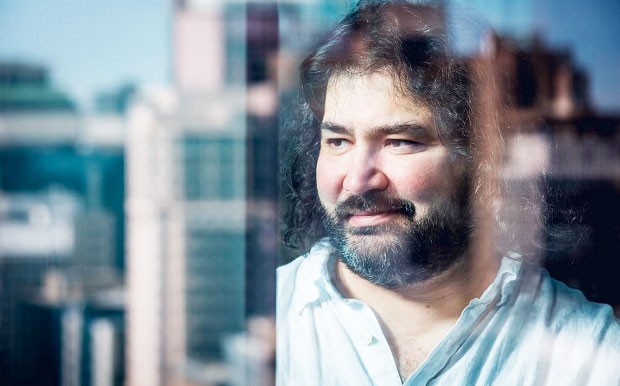 Get an in-depth look at Rustam Vahidov's cutting-edge AI research at JMSB. | Photo by Christian Fleury

The second issue of JMSB Mag, the all-digital publication from the John Molson School of Business containing timely and relevant business insight, is now available through the Concordia app.
"A priority for us is engaging more students, alumni and other members of the community," says Anne-Marie Croteau, dean of JMSB.
"One way we can do this is by providing them with value-added business news in JMSB Mag."
In the latest edition:
The magazine's Making It section includes a profile of Emilio Imbriglio, president and CEO of Raymond Chabot Grant Thornton. The proud JMSB grad (BComm 81, GrDip 82) talks about his path to success and shares video tips on what it takes to be an effective leader.


Need to Know explores how Montreal is becoming a leader in the area of artificial intelligence (AI) and how advances in this field will impact business in the coming years.


Commerce chez nous, which celebrates the local movers, shakers and all-around business disruptors in our home province, offers a profile of RISE, the local kombucha maker that is bringing a cult beverage to the masses.


Next-Gen Spotlight provides an in-depth look at the latest cutting-edge AI research being conducted by Rustam Vahidov, JMSB professor of supply chain and business technology management.


Leadership de demain examine les enjeux et tendances dans le domaine du leadership. Dans cette édition, chercheuse à l'École de gestion John-Molson, Kathleen Boies fait la lumière sur les meilleures pratiques de formation des leaders.

To read the latest issue of JMSB Mag, download the Concordia app from iTunes or Google Play.
---