FOFA Gallery celebrates 10 years of research and creative development
Exhibition coordinator Sarah Amarica offers us a glimpse into the Concordia venue's artistic archives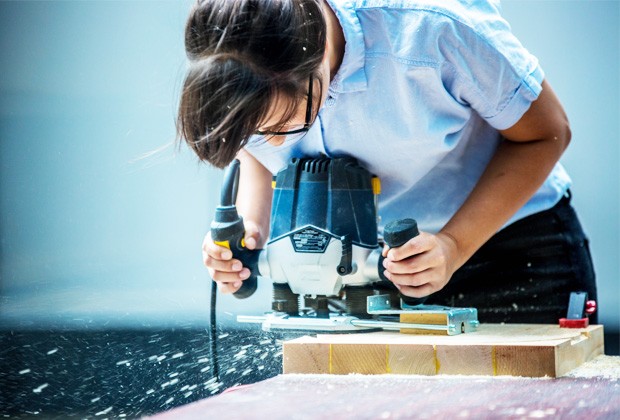 Artists at Work
(2016) brought into plain sight that which is often hidden from view and greatly undervalued: artistic production and labour. | Photo by Concordia University

Sarah Amarica is exhibition coordinator for the Faculty of Fine Arts' FOFA Gallery, located on the ground floor of the Engineering Computer Science and Visual Arts Integrated Complex (EV).

In September of 2006, the newly inaugurated FOFA Gallery opened its doors, one year after the completion of the EV Building.
Since its early years under the direction of Lynn Beavis, followed by jake moore, and in recent years Jennifer Dorner, the gallery has exhibited over 300 artists by way of shows, artist talks, conferences, workshops and publications, among many other initiatives.
The sheer size and diverse nature of the FOFA archives — an assorted collection of digital, physical and published material — reflect the range of collaborators, curators, faculty members and emerging and established artists who have participated, in one way or another, with the gallery over the years.
From conferences to publications, workshops to performances, countless interdisciplinary projects have emerged outside the gallery's traditional exhibition framework. Yet all centre around one goal: to encourage research and creative developments in contemporary art, within Concordia and beyond.

Notable mentions over the last decade
It is little surprise that artists and scholars exhibited a decade ago lead prolific careers today.
Marion Wagschal, for example, was among the very first artists to exhibit at the FOFA Gallery in 2006 with Body Notes, followed by a solo show titled Private Views in 2009, which showcased a collection of intimate watercolour drawings.
The Montreal-based painter has since been featured nationwide, including in a retrospective titled Portraits, Memories, Fables (2015) at the Montreal Museum of Fine Arts, which travelled to London, England this past spring.

FOFA Gallery's 2008 exhibition, symposium and publication Rearranging Desires: Curating the 'Other' Within featured four Montreal-based Asian-Canadian artists: Ayesha Hameed, Karen Tam, Chih-Chien Wang and Mary Sui Yee Wong. Curated by Alice Ming Wai Jim, the project sought to rethink notions of cultural otherness often ascribed to Asian-Canadian Art.
Tam and Jim continue critical discussions of cultural authenticity and consumption eight years later at Tam's current exhibition, Terra dos chinês curio shop, at Articule until October 2.
In another exhibition and publication effort, Martha Langford curated a series of photographic projects on the subject of the Grey Nuns Residence, Preoccupations: Photographic Explorations of the Grey Nuns Mother House. Interestingly, the space has undergone a major transformation since this 2009 venture.

Artistic experimentation
Apart from its traditional programming, the gallery has also been the site of artistic exchange and experimentation.
Three distinct summer projects: Recto/Verso (2012-13), Visitations (2015) and Artists at Work (2016) harnessed the public nature of the gallery to foster participation from passersby and artists alike. These creative projects brought into plain sight that which is often hidden from view and greatly undervalued: artistic production and labour.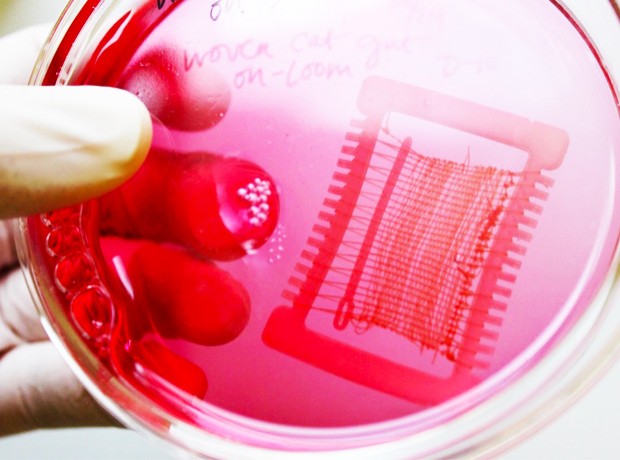 Biomateria & Contagious Matters
(2015), WhiteFeather Hunter and Tristan Matheson. | Courtesy of the artists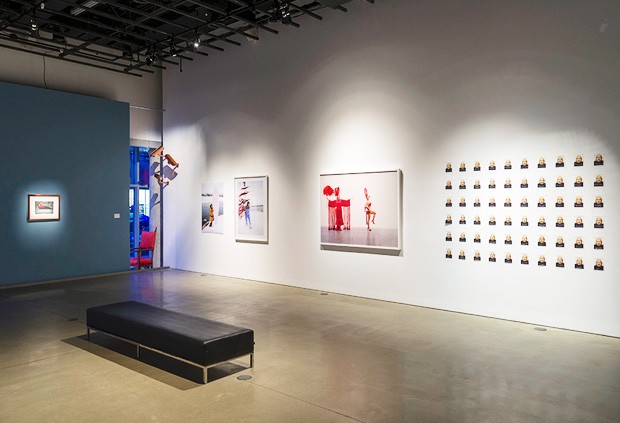 The Rebel Yells: Dress and Political Re-Dress in Contemporary Indigenous Art
(2015). | Courtesy: FOFA Gallery

More recently, the group exhibition The Rebel Yells: Dress and Political Re-Dress in Contemporary Indigenous Art (2015) explored indigenous self-representation.
Since then, the gallery has also hosted a discussion panel and film screening series, both exploring authentic cultural representation in film, and celebrating Inuit culture more broadly.

Showcasing Concordia talent
Of course, we have to mention FOFA's annual initiatives focused on current students, and its collaborations with many student-run groups and FOFA organizations.
There's the annual undergraduate student exhibition and catalogue (formerly titled Combine), the graduating students' exhibition and Concordia Remembers. Hundreds of students have participated in the annual shows over the past decade, and these projects continue to grow and flourish.
Moving forward, the FOFA Gallery hopes to continue to build its legacy through interdisciplinary initiatives, community engagement and continued critical discourse surrounding contemporary art today.

Visit the FOFA Gallery from Monday to Friday, 11 a.m. to 6 p.m. at 1515 Ste-Catherine St. West, EV 1-715, in the Engineering, Computer Science and Visual Arts Integrated Complex (EV Building).
Currently on view: pk langshaw's the parachute unfolds: follow the thread and Kim Waldron's Superstar, until October 2.
---