Concordia honours seven outstanding individuals
Honorary doctorates awarded to recognize exceptional achievements
La version française

Concordia University will grant seven honorary doctorates during spring convocation ceremonies, to be held from June 10 to 12 in Salle Wilfrid-Pelletier at Place des Arts (175 Ste-Catherine St. W.). The distinguished recipients will join more than 5,000 students from across Concordia's four Faculties and the School of Graduate Studies graduating this spring.

The honorands are: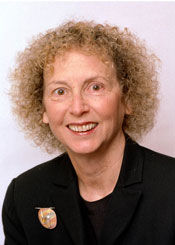 Joyce Zemans, CM, LLD
Monday, June 10 at 10 a.m. – Faculty of Fine Arts
Joyce Zemans is being honoured for her invaluable work in art history and cultural policy in Canada and internationally. An art historian, she is currently the director of the MBA Program in Arts and Media Administration at York University's Schulich School of Business and former director of the Canada Council for the Arts. She is a member of the advisory boards of the Toronto Arts Council, Theatre Museum Canada, and Concordia University's Gail and Stephen A. Jarislowsky Institute for Studies in Canadian Art.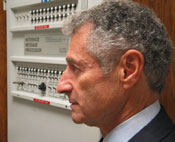 Leonard Kleinrock, PhD
Monday, June 10 at 3 p.m. – Faculty of Engineering and Computer Science
Leonard Kleinrock, distinguished professor of computer science at UCLA, developer of the mathematical theory of packet networks and coordinator of the transmission of the first message to pass over the Internet, is being recognized for helping to establish the underpinnings of this revolutionary communications medium, and for training a successive generation of leading computer networking experts.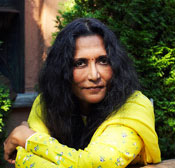 Deepa Mehta, O.Ont, LLD
Tuesday, June 11 at 10 a.m. – Faculty of Arts and Science
Oscar-nominated screenwriter and director Deepa Mehta, whose award-winning films such as Midnight's Children and Water have been distributed in more than 50 countries and screened at major international film festivals, is being honoured for her artful explorations of universal themes, most notably women's struggle for equality.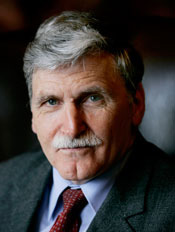 LtGen. The Honourable Roméo A. Dallaire (Ret'd), OC, CMM, GOQ, MSC, CD, B.ésS., Senator
Tuesday, June 11 at 3 p.m. – Faculty of Arts and Science
LtGen. Roméo A. Dallaire (Ret'd) is being honoured for his tireless advocacy for peace, human rights and the prevention of war crimes. He is a member of the United Nations Secretary-General's Advisory Committee on Genocide Prevention, Distinguished Senior Fellow at the Concordia-based Montreal Institute for Genocide and Human Rights Studies (MIGS), former commander of the United Nations Assistance Mission for Rwanda (UNAMIR), and author the Governor General's Literary Award-winning Shake Hands with the Devil: The Failure of Humanity in Rwanda, as well as They Fight Like Soldiers, They Die Like Children – the Global Quest to Eradicate the Use of Child Soldiers.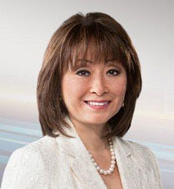 Mutsumi Takahashi, BA, MBA
Tuesday, June 11 at 7:30 p.m. – Faculty of Arts and Science
Mutsumi Takahashi, Concordia alumna, co-anchor of CTV Montreal News at noon and 6 p.m., co-chair, Best Care for Life Campaign at the McGill University Health Centre (MUHC), is being recognized for her investigative acumen and professional style of journalism, community engagement and tireless devotion to communicating the value of education.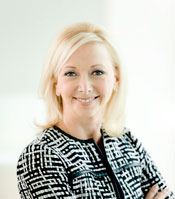 Christiane Germain, CQ, DComm
Wednesday, June 12 at 10 a.m. – John Molson School of Business
Christiane Germain, co-president and co-founder of the Groupe Germain Hospitalité, in charge of operations for all hotels under the Le Germain Boutique hotels banner and the ALT Hotel banner, is being recognized for her dedication to not-for-profit community organizations, and for the distinctive mark she's made on the hotel and restaurant industry in Canada.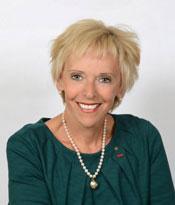 Françoise Bertrand, BA, MA, ICD.D., CQ
Wednesday, June 12 at 3 p.m. – John Molson School of Business
Françoise Bertrand, chief executive officer of the Fédération des chambres de commerce du Québec, former president and CEO of the Société de radio-télévision du Québec (now called Télé-Québec) and chair of the Canadian Radio-television and Telecommunications Commission (CRTC), is being recognized for her leadership in the business community and in the area of corporate governance.

Related links:
• Spring 2013 Convocation
• Spring 2013 Convocation – Dates and Times
• Spring 2013 Honorary Doctorates
---