Policy awareness campaign highlights employee Code of Ethics
Code outlines rules of conduct for addressing potential conflicts of interest and mechanism for safe disclosure
This article is the second in a series of seven weekly articles being published on important Concordia policies. This is part of a policy awareness campaign that will culminate in employees being asked to confirm that they have read the policies when they access the myempath application on MyConcordia portal following the publication of the last story.
It is not always easy to determine what constitutes ethical behaviour. Whether accepting a gift from a supplier or providing information to an individual that may be considered confidential is a conflict of interest, or simply an acceptable interaction, is not always clear to employees.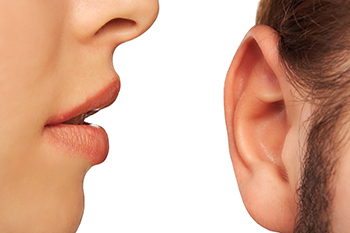 "The Concordia Code of Ethics and Safe Disclosure Policy identifies potential conflicts of interest and helps employees evaluate situations to determine their best course of action," says Vice-President, Institutional Relations and Secretary-General, Bram Freedman. "This policy clarifies the position of ethical conduct and provides for a mechanism to safely disclose situations that may reflect poorly on the reputation of our university."

As defined by the Policy BD-4 (Code of Ethics and Safe Disclosure Policy), a conflict of interest is presented as a situation where an employee knowingly has a personal interest, which is sufficient to put into question the independence, impartiality and objectivity necessary to exercise the performance of their duties.

The policy identifies potential situations where a conflict of interest is at risk:
Interest in a contract on behalf of the university where an employee may obtain personal advantage or benefit as a result of a decision made.
When an employee accepts gifts, gratuities or favours from a person engaged in or wishing to engage in transactions with the university, except in the case of customary gifts of a trivial value.
When an employee uses their position to give real or perceived preferential treatment in dealings with the university.
When an employee uses information obtained in the performance of their duties, which is not generally communicated to the public, for their own advantage.
When an employee uses or allows others to use the university's goods or services, for activities other than those approved by the university, for their own advantage.
Supervision of an immediate relative unless specified within the parameters of the policy.
Employees are encouraged to speak with their immediate supervisor in any case where there may be a conflict of interest. If warranted, a course of action will be agreed upon, documented and submitted to the secretary general.

"At Concordia, all employees, whether they are senior officers, faculty members, administrative or support staff, are expected to conduct themselves in an ethical and professional manner, and make decisions dilligently in the best interests of the university," says Carolina Willsher, associate vice-president, Human Resources.

This policy also provides employees with a method of safe disclosure. They can submit a confidential report to the university's president, the secretary-general, or the current chair of the Audit Committee of the Board of Governors, either in writing or by calling 514-848-2424, ext. 2383. The number will not disclose caller identification, and callers are given directions for leaving a message for whichever one of the three individuals they are most comfortable contacting.

It is important to note that this method of safe disclosure is for complaints about behaviour covered by the Code of Ethics. If someone's behaviour on campus is threatening, it should be reported to the Office of Rights and Responsibilities.

All Concordia employees are encouraged to review the Code of Ethics for more details. Additionally, there are a range of other important policies available on the Concordia website that have been developed to clarify ambiguous conditions that may be relevant to employees within specific departments. Pleaser refer to the question and answer section on the Human Resources page under policies and procedures for a full list of policies related to the awareness campaign.

Related links:
• Office of Rights and Responsibilities

---