Support for promising fine arts students
Concordia University and Université du Québec à Montréal announce 2012 winners of the Claudine and Stephen Bronfman Fellowship in Contemporary Art
May 4, 2012
|
Source: Faculty of Fine Arts
Funding for cultural production has received a welcome boost. On May 3, Concordia University and the Université du Québec à Montréal (UQAM) announced the 2012 recipients of the Claudine and Stephen Bronfman Fellowship in Contemporary Art.
The fellowships were created thanks to a major, multi-year gift of $550,000 to support fine arts graduates in launching their careers. The announcement was made at the opening of the fellowship exhibition by inaugural 2010 Concordia winner Steve Bates.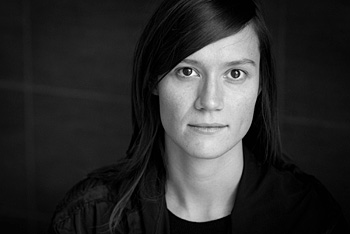 Recipients of the 2012 Claudine and Stephen Bronfman Fellowship in Contemporary Art are interdisciplinary artists Sébastien Cliche (visual and media arts, UQAM) and Julie Favreau (studio arts, Concordia), both of whom will receive their master's degrees in 2012.

"It's profoundly gratifying to introduce the newest recipients of this generous fellowship while the recent work of one of the first winners is being unveiled, " said Concordia Dean of Fine Arts Catherine Wild and UQAM Dean of the Faculté des arts Louise Poissant in a joint statement. "Claudine and Stephen Bronfman's investment in supporting our most promising students at a critical transitional time in their career has had a profoundly positive impact on its recipients to date."

The two-year awards — valued at approximately $55,000 each — will allow the emerging artists to develop their professional practice, undertake and exhibit their research/creation and broaden their teaching experience. The fellowships will be in effect from June 2012 until June 2014.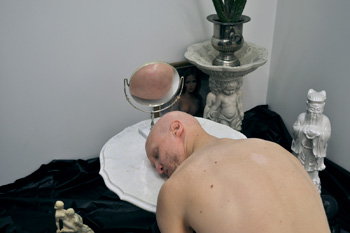 "I'd like to express my gratitude to Claudine and Stephen Bronfman for their generous contribution to my ongoing journey of research and creation," said Favreau. "This fellowship will enable me to continue the work I started with my master's while developing my professional practice."

The jury of the Claudine and Stephen Bronfman Fellowship in Contemporary Art found Favreau's work pushes the limits of the familiar. It mixes theatricality, gesture, sculpture, cinema and installation art in seemingly simple single tableaux. The jury also respected her work for its clarity, ambition and potential to shape future directions for new languages in art.
For his part, Cliche added: "It's a great opportunity to have such support for the transition from the academic setting to the professional environment. Several projects began to take shape during my master's and it's very encouraging to know that I will have the flexibility to finish them."

Cliche explores the ambiguous relationship individuals cultivate with security through installations, Web projects, photography and audiovisual performances. His work has been presented in solo and group exhibitions as well as festivals and on the Web.

Recipients of the Claudine and Stephen Bronfman Fellowship in Contemporary Art were chosen from a strong field of candidates whose work was reviewed by a jury of representatives from Concordia and UQAM, as well as an external juror.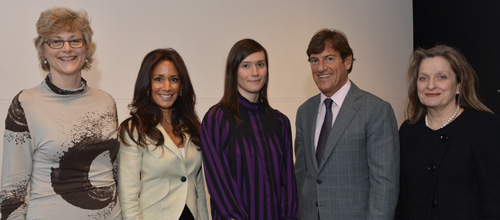 In addition to Steve Bates, previous winners of the Claudine and Stephen Bronfman Fellowships in Contemporary Art are Véronique Savard (UQAM) in 2010, and Pavitra Wickramasinghe (Concordia) and Aude Moreau (UQAM) in 2011.

Bates' exhibition, entitled FDBK, will be at Concordia's Faculty of Fine Arts (FOFA) Gallery, 1515 Ste-Catherine St. W., (EV 1-715), Engineering, Computer Science and Visual Arts Integrated Complex, until May 25, 2012.
---