John Molson MBA ranked number 2 in Canada for learning and entrepreneurship
Bloomberg Businessweek places Concordia's graduate business program fourth overall in the country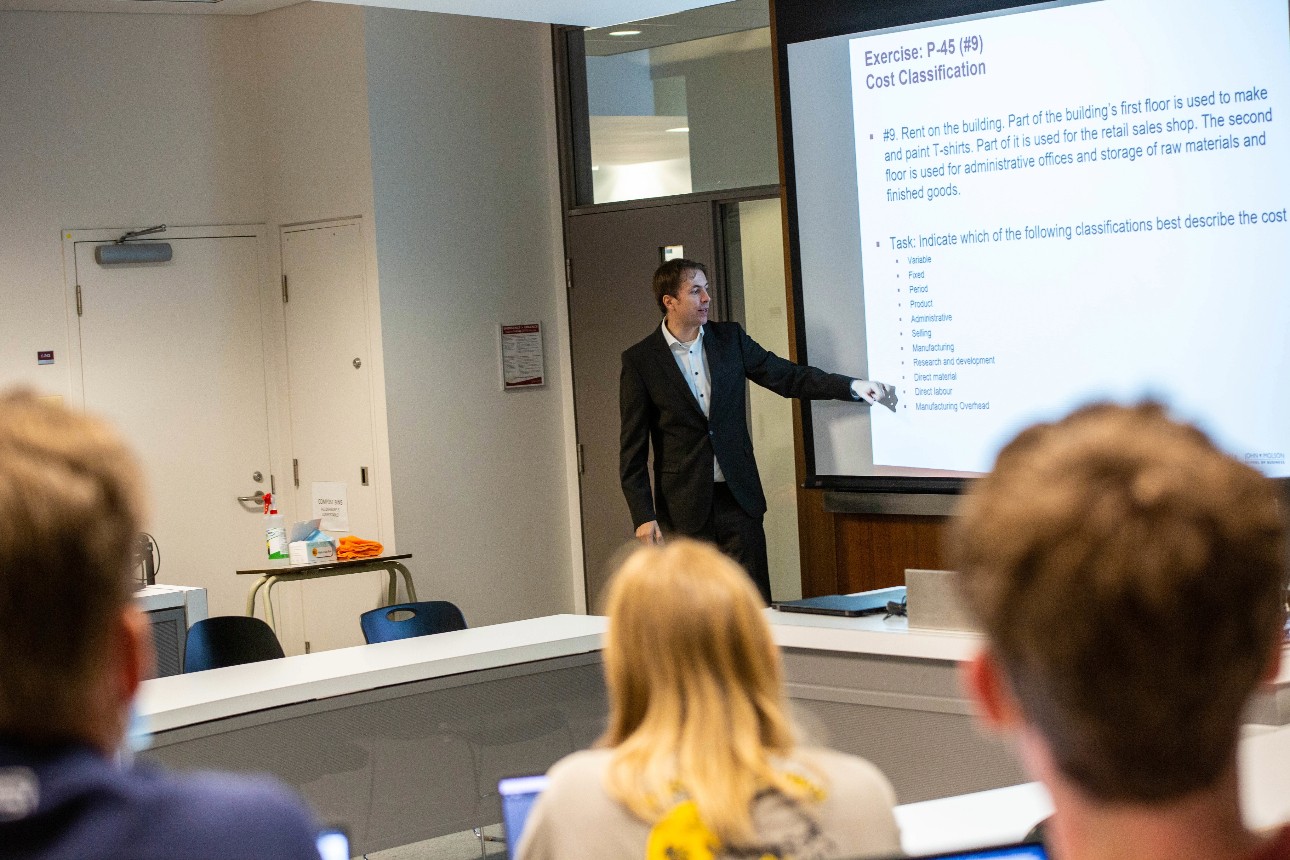 The John Molson School of Business's MBA program has been named fourth best in Canada, up two spots from last year, in Bloomberg Businessweek's 2023-24 rankings.
Bloomberg ranks full-time graduate business programs in Canada in four categories: compensation, learning, networking and entrepreneurship. The John Molson School moved up in Canada in three of the four categories: to second in entrepreneurship and learning and to third in compensation.
"Our presence in these competitive rankings is a testament to the hard work and commitment of our faculty, students and staff," says Anne-Marie Croteau, dean of the John Molson School of Business.
"We stand proudly as one of the world's most relevant, responsible and respected business schools and are motivated to continue to push ourselves to greater heights."
The publication's rankings are based on data compiled from 6,574 students, 10,347 alumni and 713 employers, in addition to compensation and job placement data from each school.
The John Molson MBA uses case-based teaching to offer students practical expertise and hands-on learning opportunities. This latest ranking comes on the heels of two other strong placements for the Executive MBA program, named among the best in the world by QS World University Top EMBA rankings and CEO Magazine.
Find out more about Concordia's John Molson MBA and Executive MBA programs.
See the complete Canadian listing for Bloomberg Businessweek's Best B-Schools 2023-24.
---