John Molson MBA students win big at Rotman
Two Concordia teams reach the podium at sustainability-focused case competition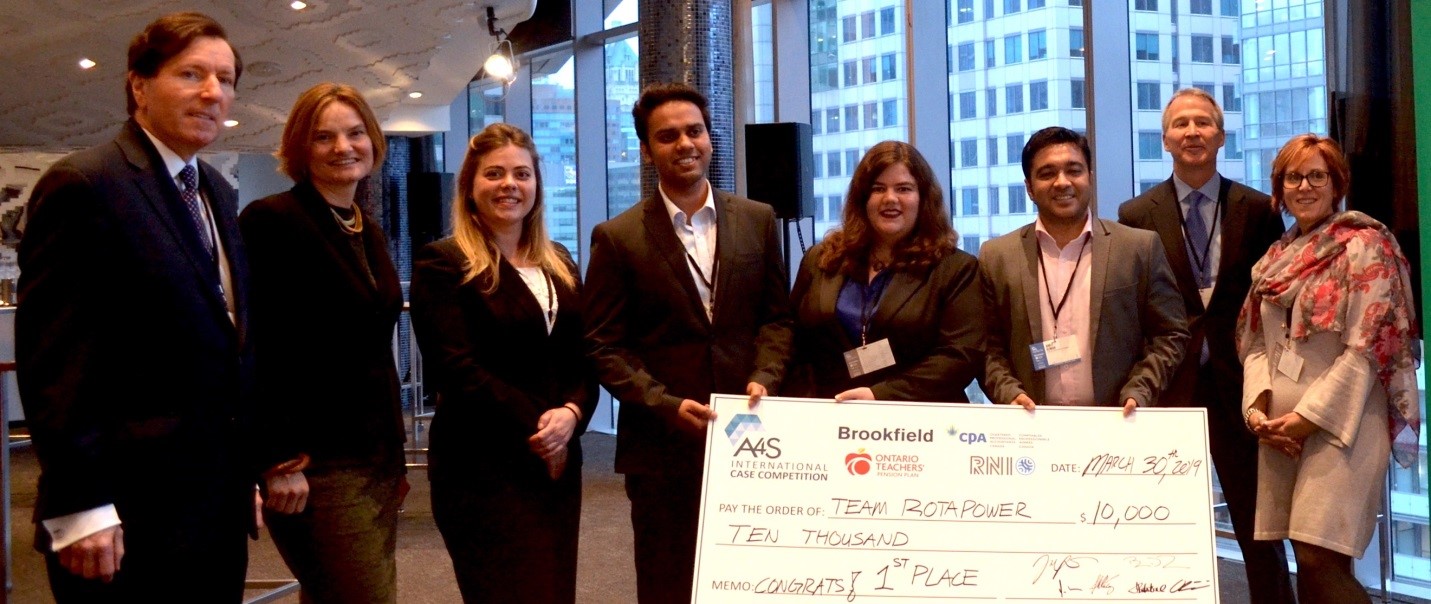 "It's an incredible feat," says Tim Field, senior lecturer at the John Molson School of Business (JMSB) and faculty advisor for the MBA Case Competition program. JMSB teams finished in first and third place at Rotman's A4S International Case Competition at the University of Toronto.
The aim of the competition is to generate ideas that will solve sustainability challenges.
"The mandate of the research-based case was quite demanding and I think we were middway through when we really understood how much time and diligence such a case would require," says Geneviève Roch, who was on the winning team.
"We knew that we needed to pitch a compelling business proposal, but it took awhile for everything to align. Thorugh many rehearsals, we finally ensured that our recommendations were clear and concise. I believe that this diligence is partially what led to our win."
First-place team: Geneviève Roch, Eda Tuzunatac, Akshay Joshi and Ankit Kumar

Third-place team: Félix Saint-Denis, Hamed Safaee Fard, Ricardo de la Parra and Kavan Someshwar

Coaches: Marc LeGuen, Geneviève Redstone, Pierre Carpentier, Vigneshwaran Ramaraj and Elena Raznovan
---