notice
How to get Adobe CC
Procedure to help you install the Creative Cloud desktop app for access to all the CC applications
Licenses
Installation
From this page, https://creativecloud.adobe.com/apps/all/desktop, download the Creative Cloud desktop app.
If you are a student, log in with your <netname>@live.concordia.ca email.
If you are faculty or staff, log in using <netname>@staff.concordia.ca.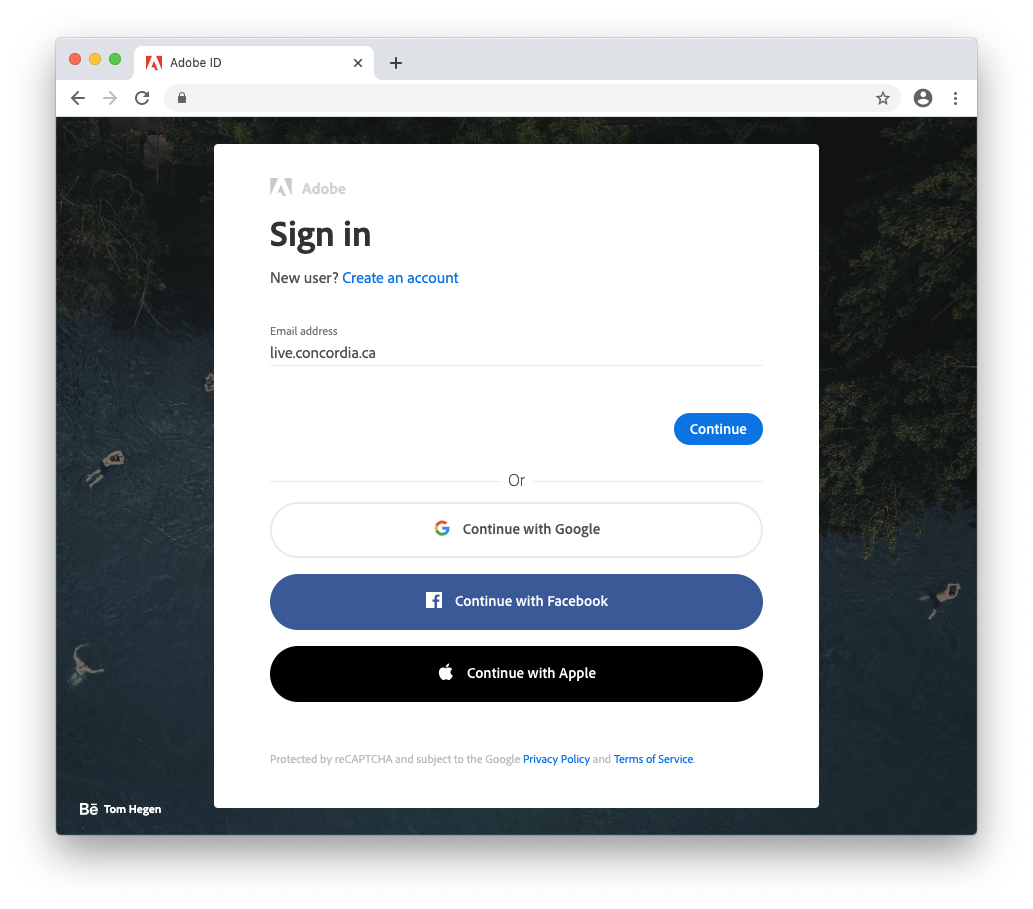 You will then be redirected to the Concordia login page. Enter your netname and password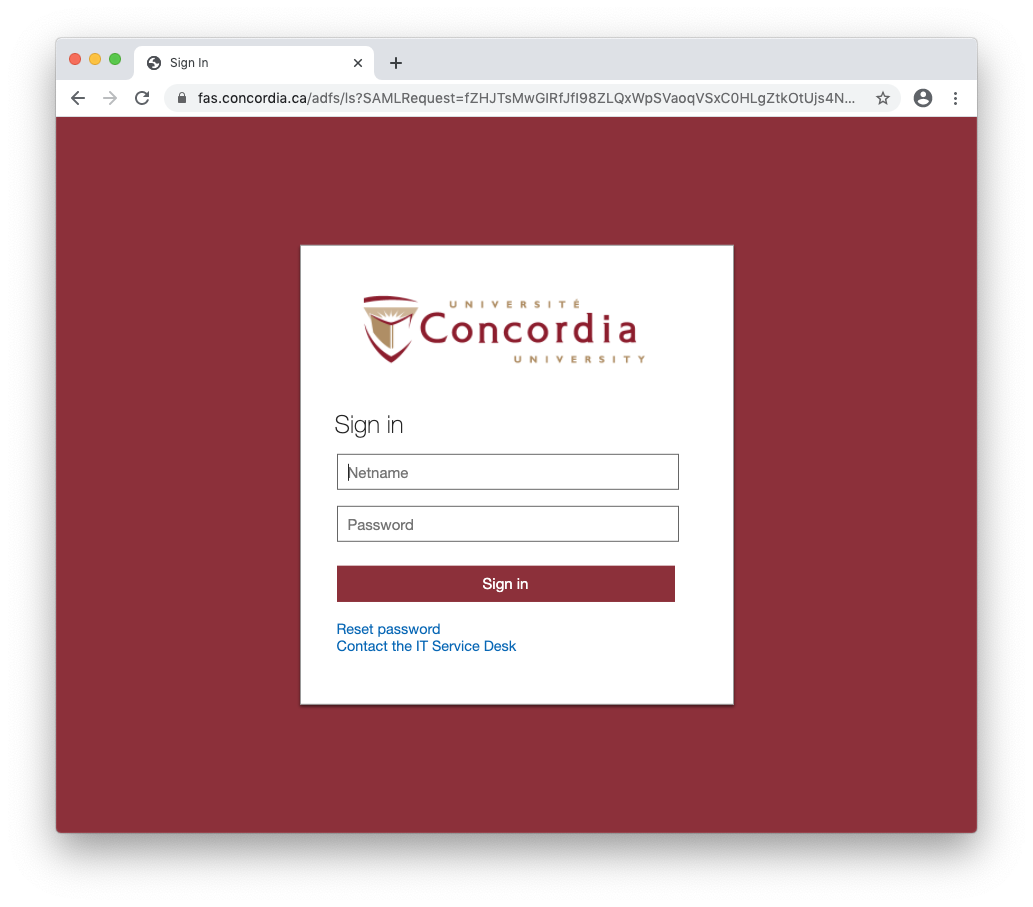 You can now directly install any of the Creative Cloud Apps or for more convinience install the Creative Cloud Desktop Application by clicking on Creative Cloud in the upper left corner of the window.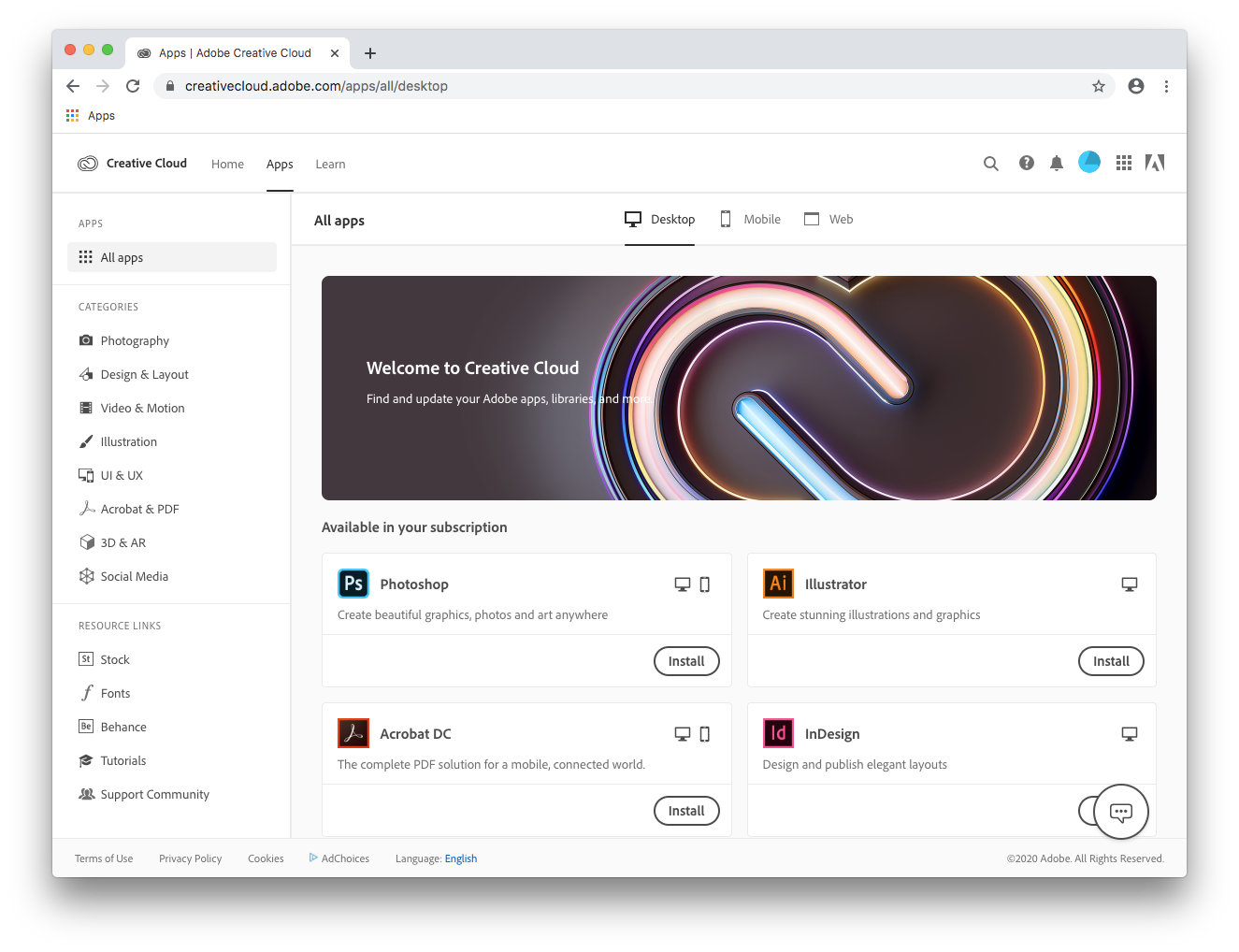 Under Quick Links click on the Install Creative Cloud app.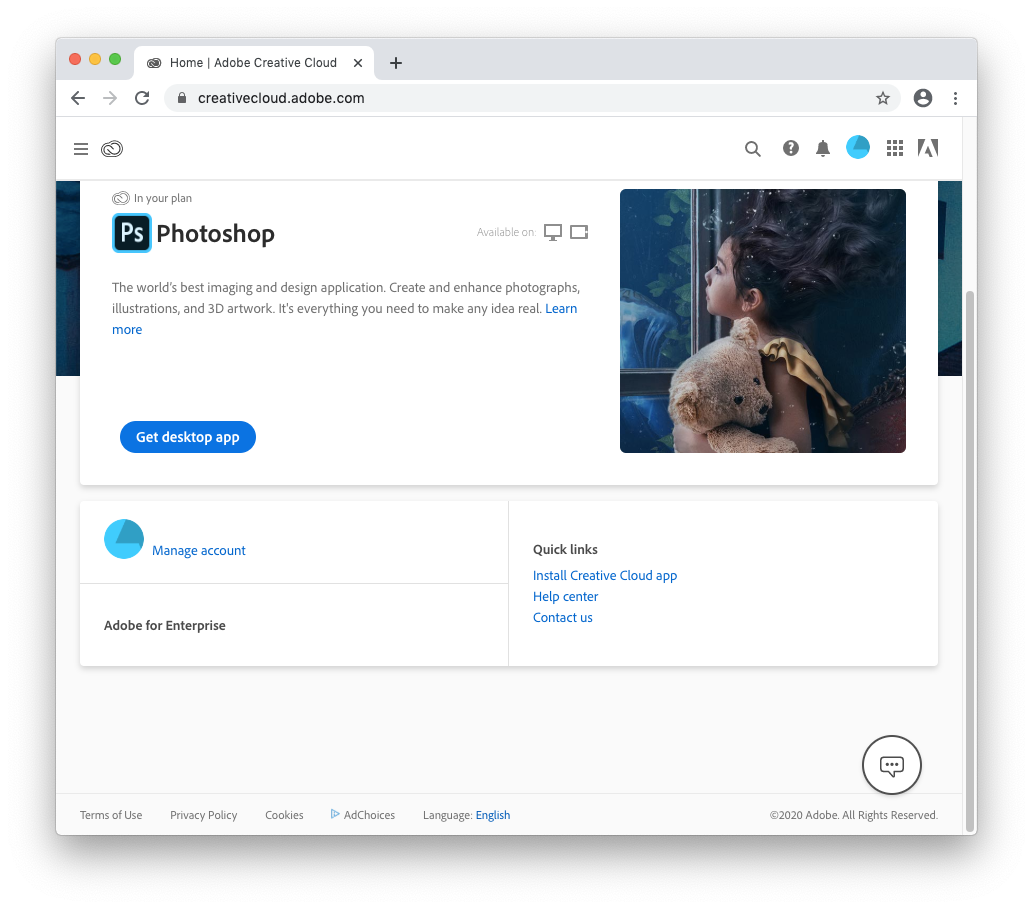 You will be prompted for permission, click Ok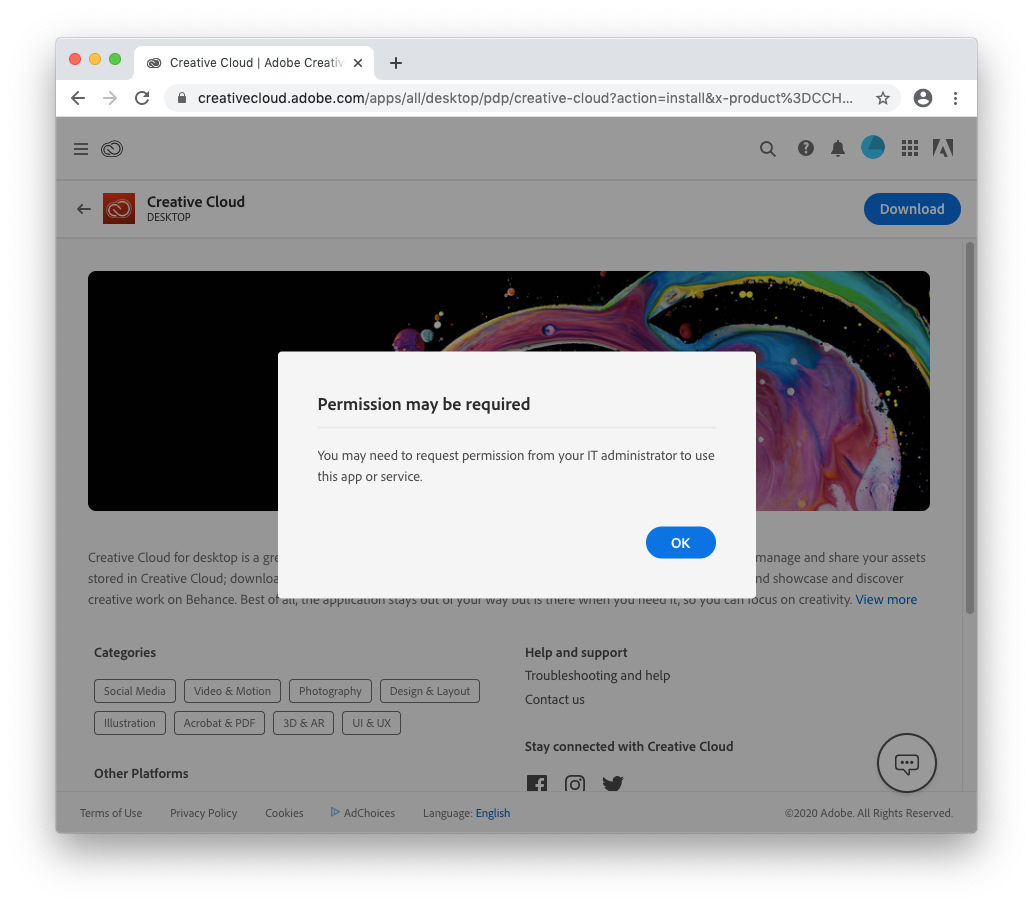 The Creative Cloud Installer will be downloaded, double click on the Installer.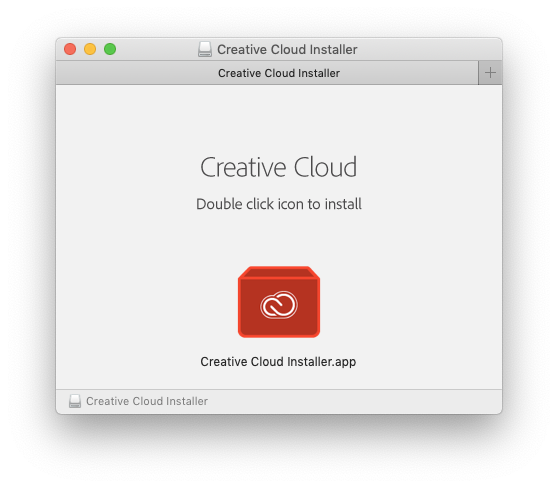 You might be prompted by macOS to trust the Application, click Open.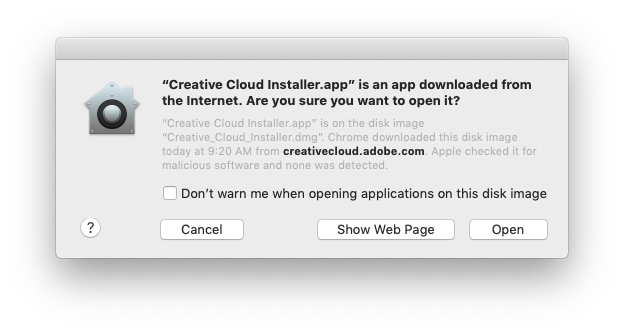 Enter your local admin account credential to start the installation. This is the same that you use to unlock your computer.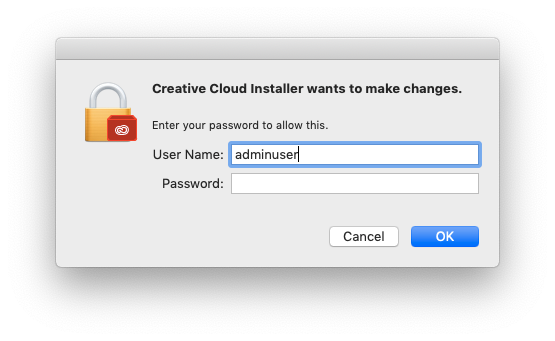 You will then be redirected back to your browser to authenticate once again but it should remember our last login.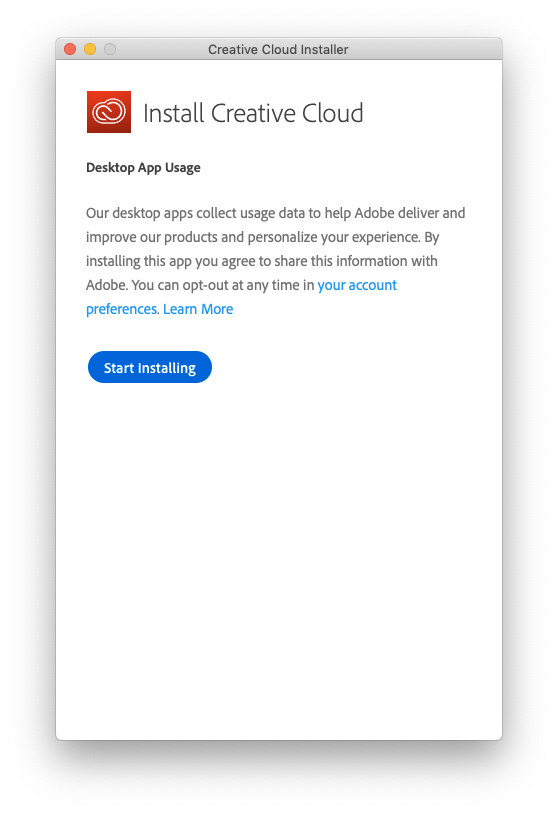 The final phase of the installation is underway.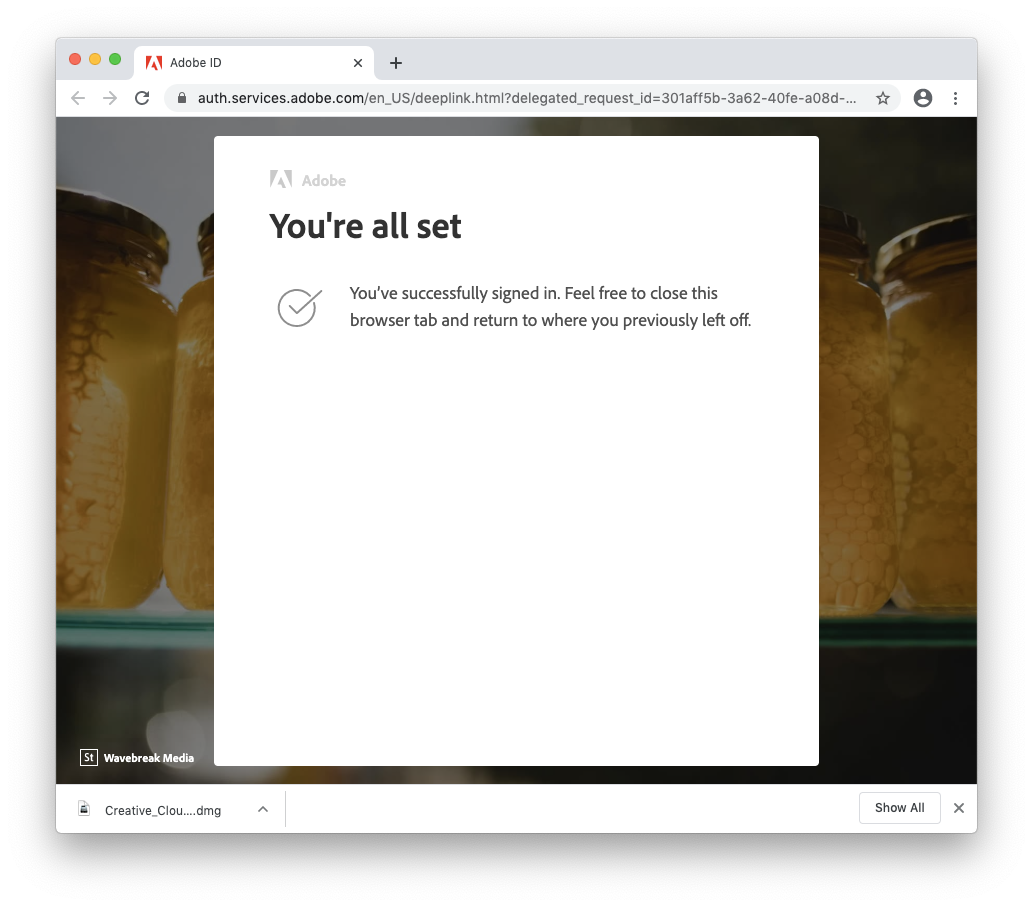 You now have access to install and update all the apps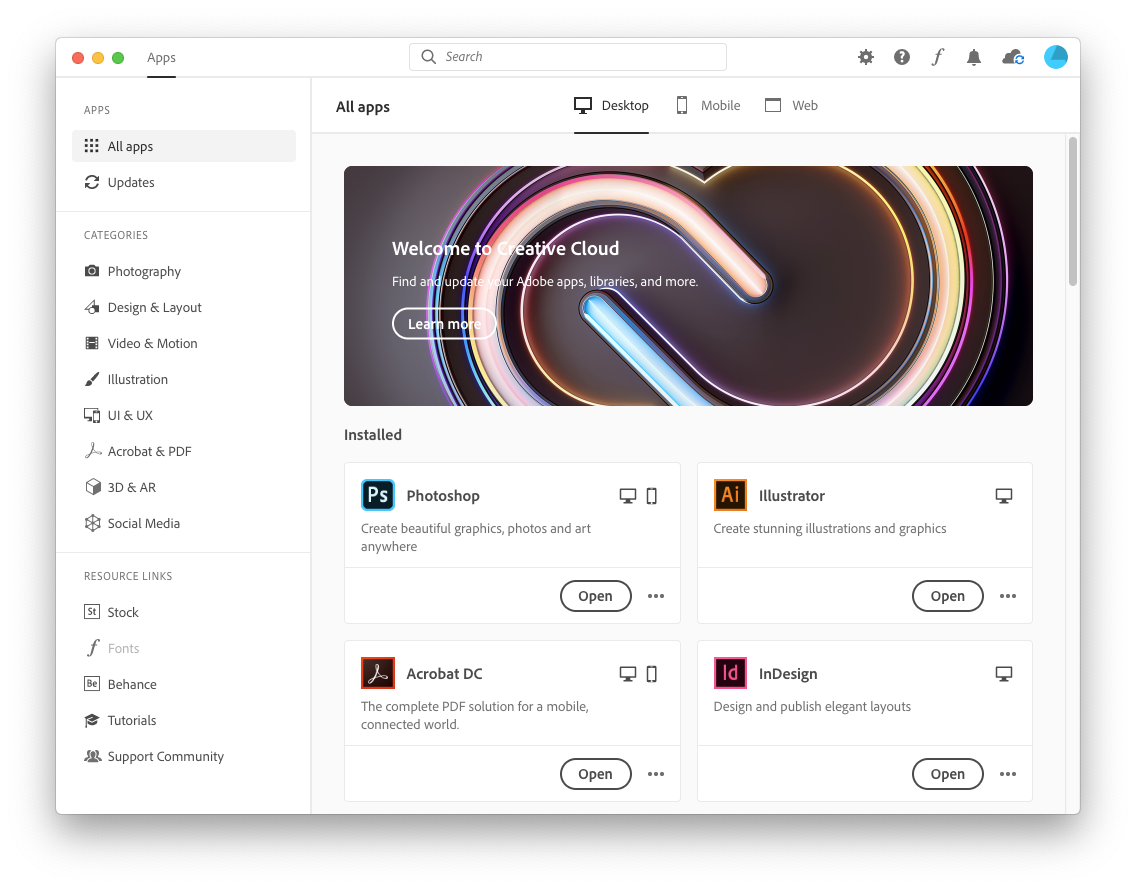 Fall 2023
Students in these classes automatically get an Adobe license.
If the section is not specified, all sections are included.
ARTE-352
ARTE-354
ARTE-498
ARTX-280
ARTX-380
ARTX-480
CART-214
CART-345
CART-415
CART-498-A
CERA-330
CERA-430
CERA-499
DART-221
DART-331
DART-391
DART-398
DART-453
DART-498-A
DART-600
DART-620
DART-631
DRAW-200-C
DRAW-200-DD
DRAW-399
DRAW-499
EAST-200
EAST-205
EAST-362
FBRS-260
FBRS-385-AA
FBRS-480
FBRS-610
FBRS-611
FBRS-612
FMAN-203
FMAN-225
FMAN-255
FMAN-307
FMAN-311
FMAN-315
FMAN-340
FMAN-350
FMAN-355
FMAN-398
FMAN-402
FMPR-231
FMPR-239
FMPR-332
FMPR-335
FMPR-338
FMPR-340
FMPR-361
FMPR-341
FMPR-432
FMPR-438
FMPR-498
FMPR-612
FMPR-620
FMPR-622
FMPR-625
IMCA-210
IMCA-220
IMCA-221
IMCA-222
IMCA-230
IMCA-310
IMCA-321
IMCA-331
IMCA-400
IMCA-610
IMCA-612
IMCA-613
PHOT-300
PHOT-331
PHOT-398
PHOT-400
PHOT-480
PHOT-481
PHOT-498
PHOT-610
PHOT-612
PRIN-211
PRIN-221
PRIN-231
PRIN-241
PRIN-291
PRIN-331
PRIN-341
PRIN-365
PRIN-431
PRIN-441
PRIN-471
PRIN-610
PRIN-612
PTNG-200-C
PTNG-300-B
PTNG-312
PTNG-412
PTNG-610
PTNG-612
SCEN-209
SCEN-214
SCEN-271
SCEN-360
SCEN-361
SCEN-370
SCEN-371
SCEN-398
SCEN-413
SCEN-460
SCEN-461
SCEN-498
SCUL-211-AA
SCUL-410
SCUL-490
SCUL-610
SCUL-612
---