Co-op, professional skills & job fairs, Workshops & seminars
FNX-INNOV 5 à 7 Networking for Engineering Students
Connect with industry leaders
---
DATE & TIME
Thursday, March 23, 2023
5 p.m. – 7 p.m.
Registration is closed
---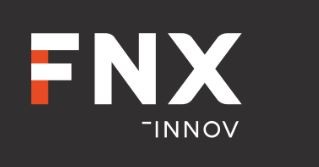 As part of National Engineering Month, FNX-INNOV, a Quebec-owned multidisciplinary engineering consulting firm recognized and established in Quebec and Canada, is opening its doors to university and CEGEP students with two networking events, one virtual on Wednesday, March 22, and another in person at their Montreal office on Thursday, March 23.
Come and exchange directly with their experts in the field of engineering who will present FNX-INNOV projects and expertise. You will also have the opportunity to discuss with young professionals recently recruited at FNX-INNOV who will talk about their recent experience of transition between studies and work. In addition, human resources representatives will be on hand to present various internship and employment opportunities within the firm.
Link to the registration page and event details: https://fnx-innov.com/fr/5a7-reseautage-fnx-innov/
The deadline for registration is March 17.
Please note that this event has not been coordinated by Concordia University or CAPS Concordia
---
---