Co-op, professional skills & job fairs, Workshops & seminars
ASFA Networking Event 2022 - 2-Part Event by ASFA & CAPS
---
DATE & TIME
Thursday, May 19, 2022
2 p.m. – 9 p.m.
Registration is closed
---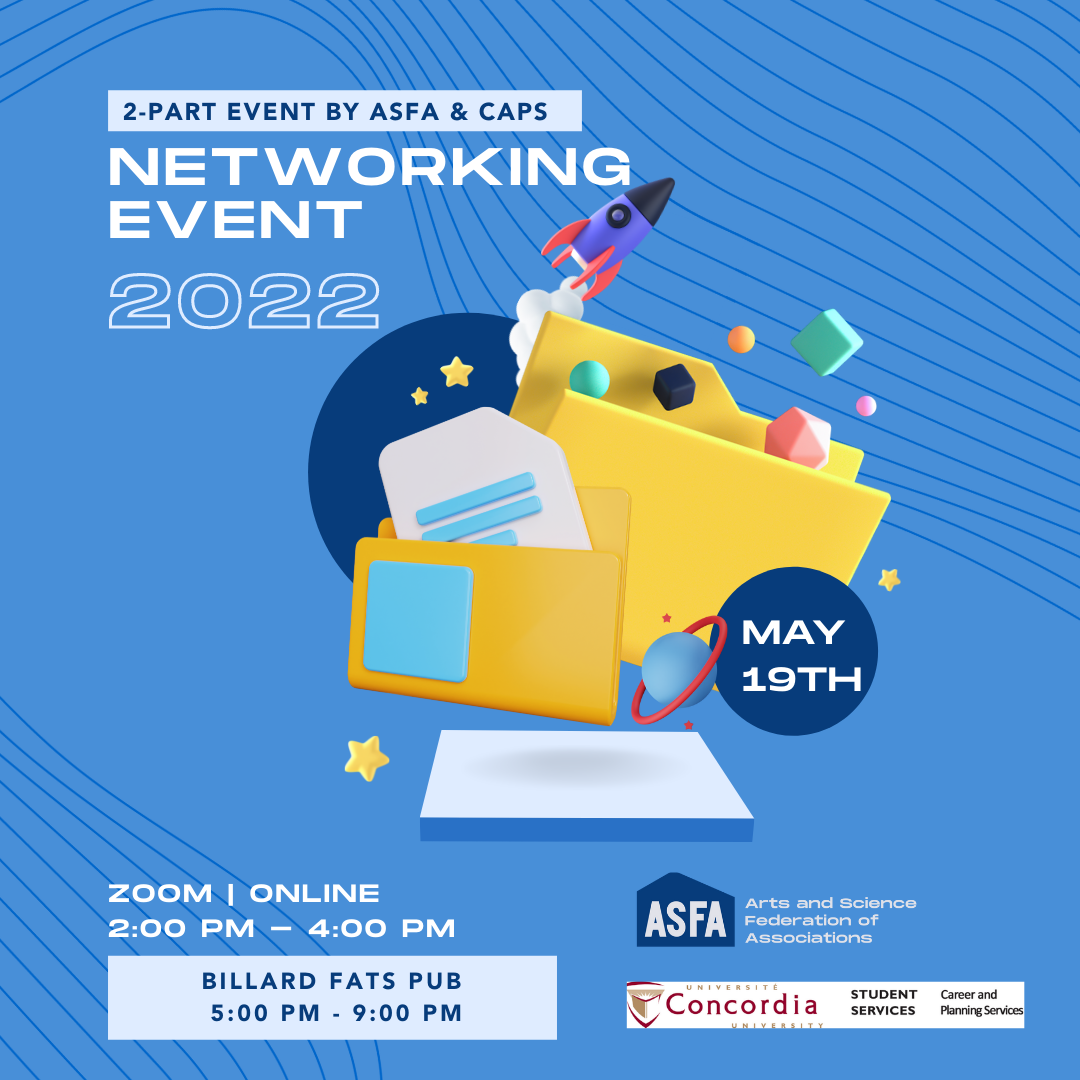 Having trouble finding a summer job? Want to connect with your peers on a professional level? Need some tips for improving your CV? Look no further! ASFA is hosting a Summer Networking event where you can meet peers with similar professional goals, get some advice about applying for positions, and gain some confidence in your skills!
The Summer Networking Event will happen over the digital platform Zoom on May 19th, from 2 pm to 4 pm, followed by a fun night out at Fats Billiard Pub, where you can continue your networking in a chill setting. We hope to see you there!
Details:
2-4 pm - Workshops on resume writing and job search (online - Zoom)
5-9 pm - Networking (in-person - Billard Fats Pub)
---
---