Creative arts, Health & wellness, General, Active living
K-Pop dance with Ivy
Move your body, calm your mind
---
WHEEL CHAIR ACCESSIBLE
Yes
---
All levels are invited to join this in-person K-pop dance class with Ivy!
Get energized throguh movement, learn some choreography and take a break with us!
Join us for all four sessions (or drop-in for one!):
Tuesday, October 18, 3 – 3:50 p.m
Tuesday, October 25, 3 – 3:50 p.m
Thursday, November 3, 3 – 3:50 p.m
Tuesday, November 8, 3 – 3:50 p.m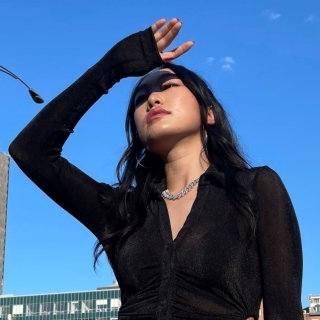 Ivy is a self-taught dancer from a Montreal K-pop Dance cover group, 2KSQUAD. She has worked alongside many dancers and choreographers to continue to deliver dance video projects, stage performances and many workshops. And she seeks to find more opportunities to express herself on stage and share her passion for dance!
---
Danc'Zen is a space to discover, practice or reconnect to dance as a way to find joy and enhance your wellbeing, by connecting to an art form that uses body movement as the main source of communication.
---