Exhibitions
"Looking In, Looking Out" Film Screening at the FOFA Gallery
---
DATE & TIME
Friday, November 3, 2023 –
Friday, December 15, 2023
11 a.m. – 3 p.m.
WHEEL CHAIR ACCESSIBLE
Yes
---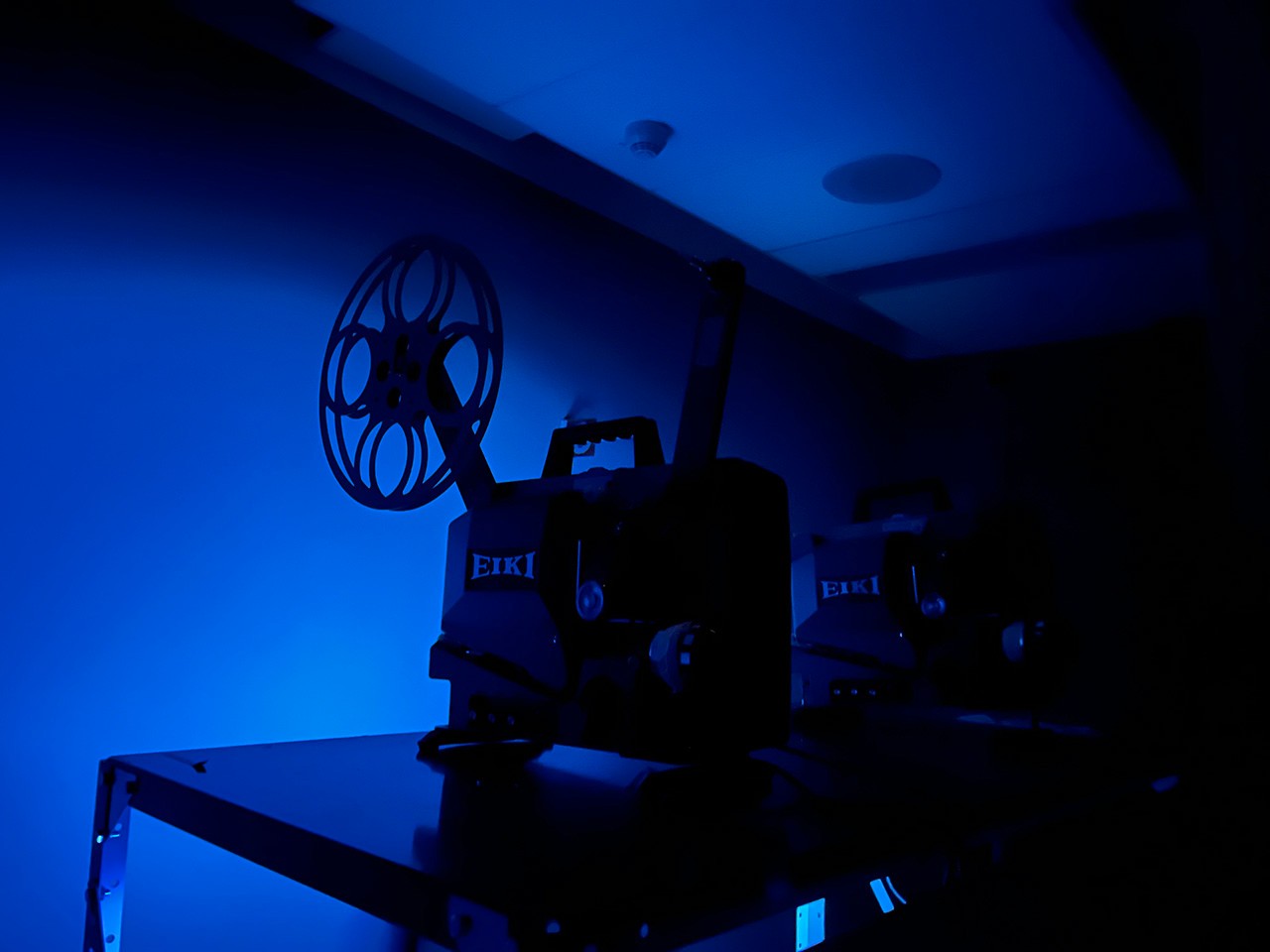 La version française suit
From November 3 to December 15, 2023, the FOFA Gallery will host a new Black Arts Series, presented in collaboration with the Visual Collections Repository (VCR) and the NouLa Black Student Centre.
The Black Arts Series showcases, supports, and empowers Black artists, and this year includes a screening of short films in the FOFA Gallery's Black Box and a research-based residency in the gallery's Main Space.
The screening "Looking In, Looking Out" showcases the work of six creatives who are part of the Concordia community. This selection of short films explores relationship patterns that animate our daily lives, from grief to communal care. Together these works encourage visitors to reflect on yearnings and aspirations, shaped by the hauntings that test the boundaries of emotional emancipation. What are the sources of immense love, compassion, or deep-seated anger that influence our experience of the world? "Looking In, Looking Out" is a nod to the concept of Black aliveness while honouring the multiplicity of Black consciousness.
Featured films and artists
elemental (2:16) by Ra'anaa Yaminah Ekundayo
What does it mean to inhabit a Black body in this realm? Through a multimedia approach, elemental aims to juxtapose these moments and present a space to contemplate the nuanced dualities of Black identity.
I'm Glad You're Here (5:40) by Karl Obakeng Ndebele
In the summer of 2208, Khethiwe shares a call with her late great-grandmother, who imparts insights about her future. Through Amanzi Connexions technology, Khethiwe and her great-grandmother are connected using a framework similar to "in-dream data transfer".
Mango Lemon Soda (16:19) by Emem Etti
After spraining her ankle while fleeing a terrible date, Zahrah is forced to spend an evening with her estranged ex, Tyler.
ASK ME WHAT MY NAME IS (5:06) by Desirée de Jesús 
ASK ME WHAT MY NAME IS follows a 16-year-old Black girl who is confronted by Canada's legacy of anti-Black carding practices when two RCMP officers violently arrest her at a Surrey bus terminal.
Chez Dr. Bello (19:00) by Badewa Ajibade
During a hypnotherapy session, a woman is made to confront the suppression of a memory and as a result, the denial of a life-changing event that shook up her entire world.
halves & doubles (14:55) by Adam Mbowe
Director Adam and her sister Khadija share a close bond; despite that, there remains unspoken trauma between them. In this short documentary, the two hold a conversation where they attempt to find mutual understanding through the winding road of expressing emotions.
__
Du 3 novembre au 15 décembre 2023, la galerie FOFA accueillera la nouvelle série Black Arts présentée en collaboration avec le Répositoire de collections visuelles (VCR) et le NouLa Black Student Centre.
La série Black Arts a été créé afin de présenter, soutenir et appuyer les artistes Noir.e.s. Cette année, elle comprend une projection de courts métrages dans la Boîte noire de la Galerie FOFA et une résidence de recherche dans l'Espace principal.
La projection, intitulée « Looking In, Looking Out, » rassemble le travail de six créateurs.trices qui font partie de la communauté de Concordia. La collection de courts métrages explore les modèles de relations qui animent notre vie quotidienne, du deuil aux soins collectifs. Ensemble, les œuvres sélectionnées encouragent les spectateurs.trices à réfléchir aux désirs et aux aspirations façonnés par les hantises qui testent leurs limites d'émancipation émotionnelle. Quelles sont les sources d'amour infini, de compassion ou de colère profonde qui influencent notre expérience du monde? « Looking In, Looking Out » est un clin d'œil au concept de la vitalité noire et par la même occasion rend hommage à la multiplicité de la conscience noire.
Films et artistes
elemental (2:16) de Ra'anaa Yaminah Ekundayo,
Qu'est-ce que cela signifie d'habiter un corps noir dans ce monde? Grâce à une approche multimédia, elemental vise à juxtaposer ces moments et à offrir un espace pour contempler les dualités nuancées de l'identité noire.
I'm Glad You're Here (5:40) de Karl Obakeng Ndebele
Au cours de l'été 2208, Khethiwe communique avec son arrière-grand-mère, aujourd'hui décédée, qui lui donne des indications sur son avenir. Grâce à la technologie d'Amanzi Connexions, Khethiwe et son arrière-grand-mère sont connectées en utilisant un système similaire au "transfert de données en rêve".
Mango Lemon Soda (16:19) de Emem Etti
Après s'être foulé la cheville en fuyant un terrible rendez-vous, Zahrah est obligée de passer une soirée avec son ex, Tyler, dont elle s'est éloignée.
ASK ME WHAT MY NAME IS (5:06) de Desirée de Jesús 
ASK ME WHAT MY NAME IS raconte les tribulations d'une jeune fille noire de 16 ans confrontée à l'héritage canadien de profilages anti-Noir.e.s lorsque deux agents de la GRC l'arrêtent violemment à un terminus d'autobus de Surrey.
Chez Dr. Bello (19:00) de Badewa Ajibade
Au cours d'une séance d'hypnothérapie, une femme est confrontée à la suppression d'un souvenir et, par conséquent, au déni d'un évènement qui a bouleversé sa vie.
halves & doubles (14:55) de Adam Mbowe
La réalisatrice Adam et sa sœur Khadija partagent un lien étroit. Malgré cela, un traumatisme inexprimé perdure entre elles. Dans ce court documentaire, les deux sœurs tiennent une conversation en tentant de trouver une compréhension mutuelle à travers le chemin sinueux de l'expression des émotions.
---