Workshops & seminars, Conferences & lectures
Jurist-In-Residence Mentorship Program Meet & Greet
---
DATE & TIME
Thursday, September 28, 2023
6 p.m. – 8 p.m.
Registration is closed
ORGANIZATION
Jurist-In-Residence Program
WHEEL CHAIR ACCESSIBLE
Yes
---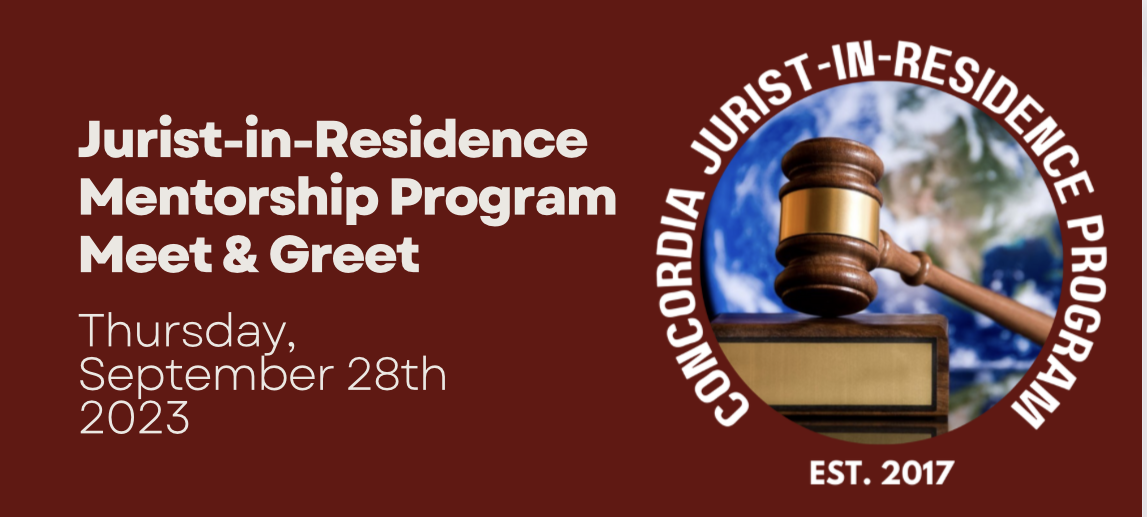 You are invited to our 2023-2024 Law Mentorship Program Meet-and-Greet!
The event will be held in person:
When: Thursday, September 28, 2023
Venue: Pavilion Henry F.Hall Building 1455 de Maisonneuve Boulevard West, Room H-1220 (12th, floor), Montréal, QC, H3G 1M8
Time: 6:00 PM – 8:00 PM
Registration: Be sure to register to reserve your spot.
This program aims to convey values and advice from one generation of jurists to the next. By sharing their experiences, lawyers will inform you in your education, networking and career choices
This is a unique opportunity for you to learn about legal careers and to meet lawyers from different backgrounds practicing in various fields of law including:
criminal, civil, family, corporate, patent and trademark law, tax law, Immigration, human rights and notarial law
***Should you want to participate in this Program and cannot attend the Meet-and-Greet ***
You can still take part in the program and be matched to a mentor.
Please fill out the form HERE for us to match you with your area of interest.
We look forward to you joining us!
---