Conferences & lectures
A World Historical Situation: Mediating the Fall of Quebec
---
DATE & TIME
Thursday, March 16, 2023
5:30 p.m. – 7:30 p.m.
SPEAKER(S)
Dr. Daniel O'Quinn
---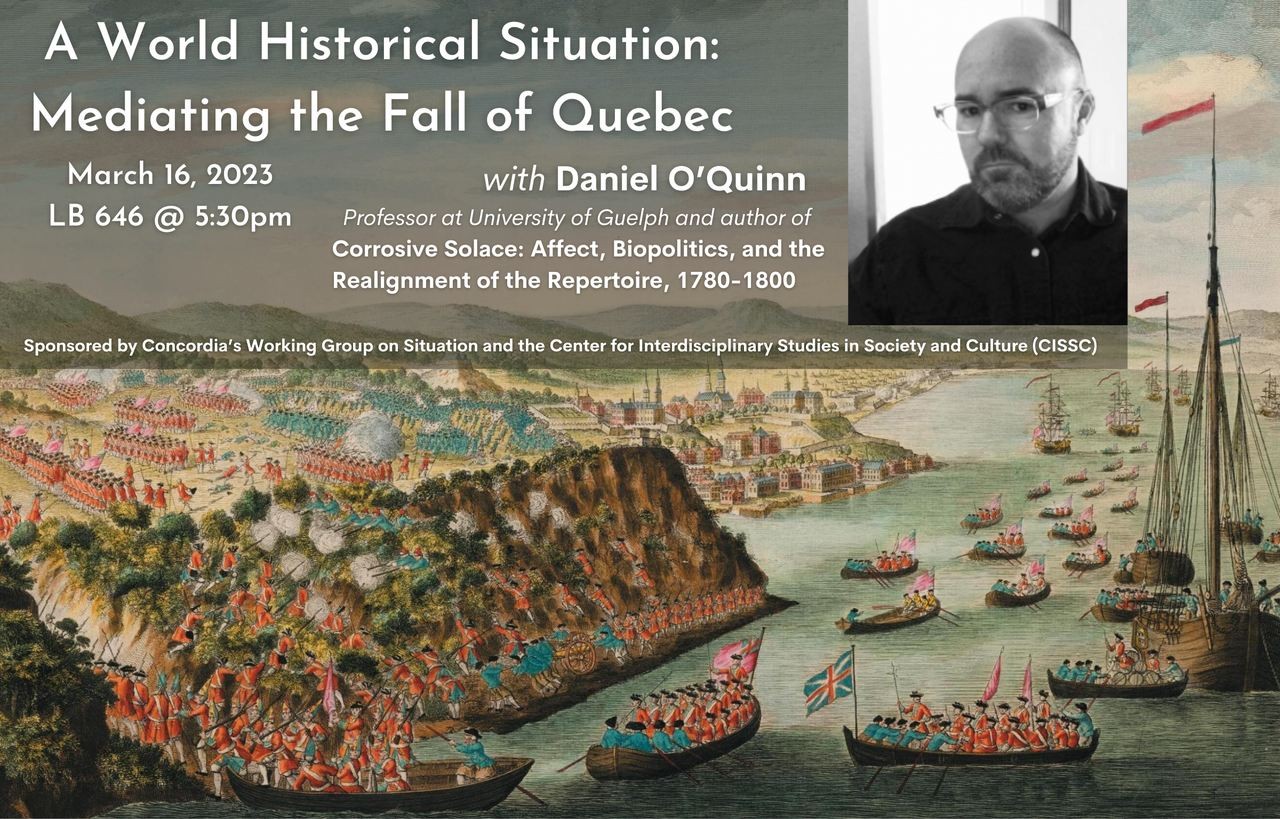 The Situation: A Transmedial Narrative Concept research group, hosted by the Centre for Interdisciplinary Studies in Society and Culture, is thrilled to announce the presentation by Daniel O'Quinn titled, "A World Historical Situation: Mediating the Fall of Quebec."
O'Quinn is a professor in the School of English and Theater Studies at the University of Guelph. He has published extensively on the role of theatre in the long 18th century. His most recent books are Engaging the Ottoman Empire: Vexed Mediations 1690-1815 (2019) and Corrosive Solace: Affect, Biopolitics and the Realignment of the Repertoire, 1780-1820 (2022).
---