Mental health
Lived Experience Conversation Series with Eric Weissman
---
DATE & TIME
Thursday, January 19, 2023
4 p.m. – 5 p.m.
Registration is closed
SPEAKER(S)
Dr. Eric Weissman
---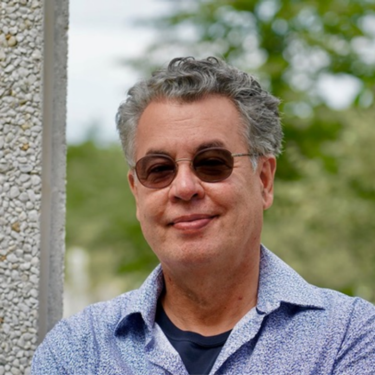 Dr. Eric Weissman
This free online event is open to the public and sponsored by The Centre for Clinical Research in Health.
The Centre for Clinical Research in Health will be hosting its annual Lived Experience Conversation Series on Thursday, January 19, at 4 p.m. with our invited guest Dr. Eric Weissman, an assistant professor at the University of New Brunswick, and hosted by CCRH core member Dr. Ketra Schmitt.
About the speaker
Dr. Eric Weissman has been developing and applying a lived-experience form of scholarship to study homelessness, housing, mental health and substance use in Canadian and US cities since 1999. Having recovered from the lived experience of episodic homelessness and severe Substance Use Disorder over 26 years ago, he is well familiar with the difficulty people have when trying to find and keep safe and stable housing, which is essential to addressing other health concerns and to the general well-being of communities.
His current academic work began in 1999 in tent camps and tiny home communities like Toronto's Tent City, which was the subject of his first film, Subtext-real stories (2005; 2012). He lived for a short time at Dignity Village Oregon, the first legal emergency transitional campground in U.S. history, and the leading site for his dissertation fieldwork completed at Concordia University in Montreal. Currently he is the Principal Investigator on a national study of post-secondary student homelessness, in the midst of a new film about place attachment and disruption, and working on two qualitative studies of health accessibility for high acuity people living in homelessness. He is a strong advocate for safe supply and consumption, and decriminalization as elements of harm reduction.
View Dr. Weissman's visual essays below.
---