ASGM L082_7Y11C Maison mère, Jardin, 1940.
The construction of the northwest wing of the H-shaped plan for the Mother House was never completed. The sisters put the land to use as a fruit and vegetable garden for many years. The grounds yielded strawberries, raspberries, carrots, turnips, beans, tomatoes and other produce for the community.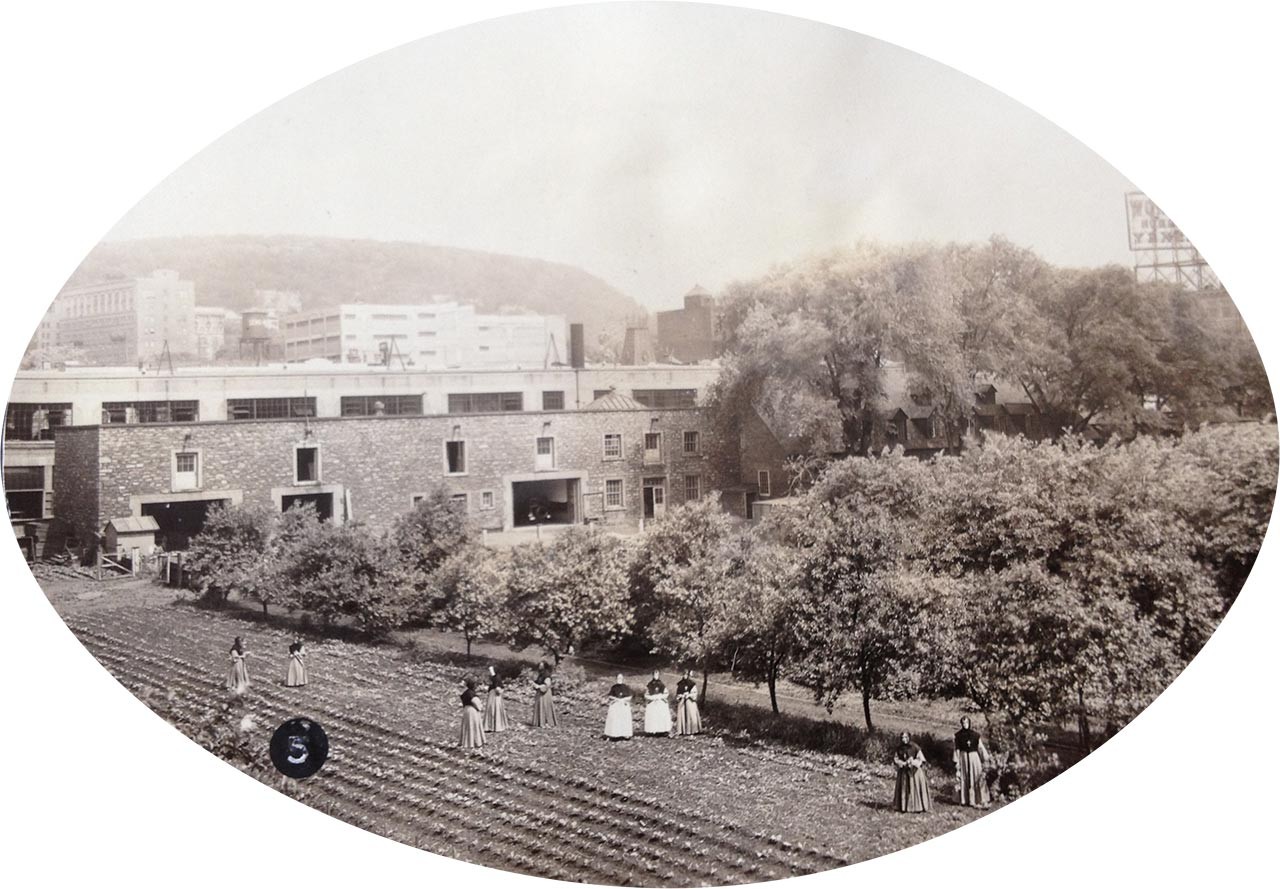 ASGM L082_7Y11E Maison mère, Jardin, 1940.
"During the harvests for beans, and for raspberries, we all met there and helped out."

Sister Rejeanne Reid
In a canning kiosk nearby, the sisters hosted popular social events called "bees," where the bountiful harvests were prepared for preservation. With the advent of the modern grocery industry, in 1960 the garden was converted into a skating rink. Soon thereafter, to serve the aging sisters in an urbanizing milieu, the garden was given a new vocation: a tree-covered green space marked by gravel walkways, perfect for contemplative strolls. In later years, the tradition of urban gardening continued on a much smaller scale in the form of planter boxes where nuns grew tomatoes and herbs.
Photo credit: Suzanne Ahearn
Concordia has preserved much of this green space as lawns, a pond and community gardens – a downtown oasis.
Campus Potager, a partner of the Concordia Food Coalition, began maintaining vegetable gardens here in 2016 as part of its mission to transform unused downtown space into organic produce gardens. Just as the Grey Nuns sold their harvests to raise money for their community, Campus Potager sells their goods through the Concordia Farmers Market or pop-up stands around campus.
Other areas have been selectively repurposed as small parking lots or recreation space, including volleyball and basketball courts for Concordia student residents. Playgrounds were also created for toddlers who attend the Centre de Petite Enfance, a non-profit daycare that operates in the building's Saint-Mathieu wing.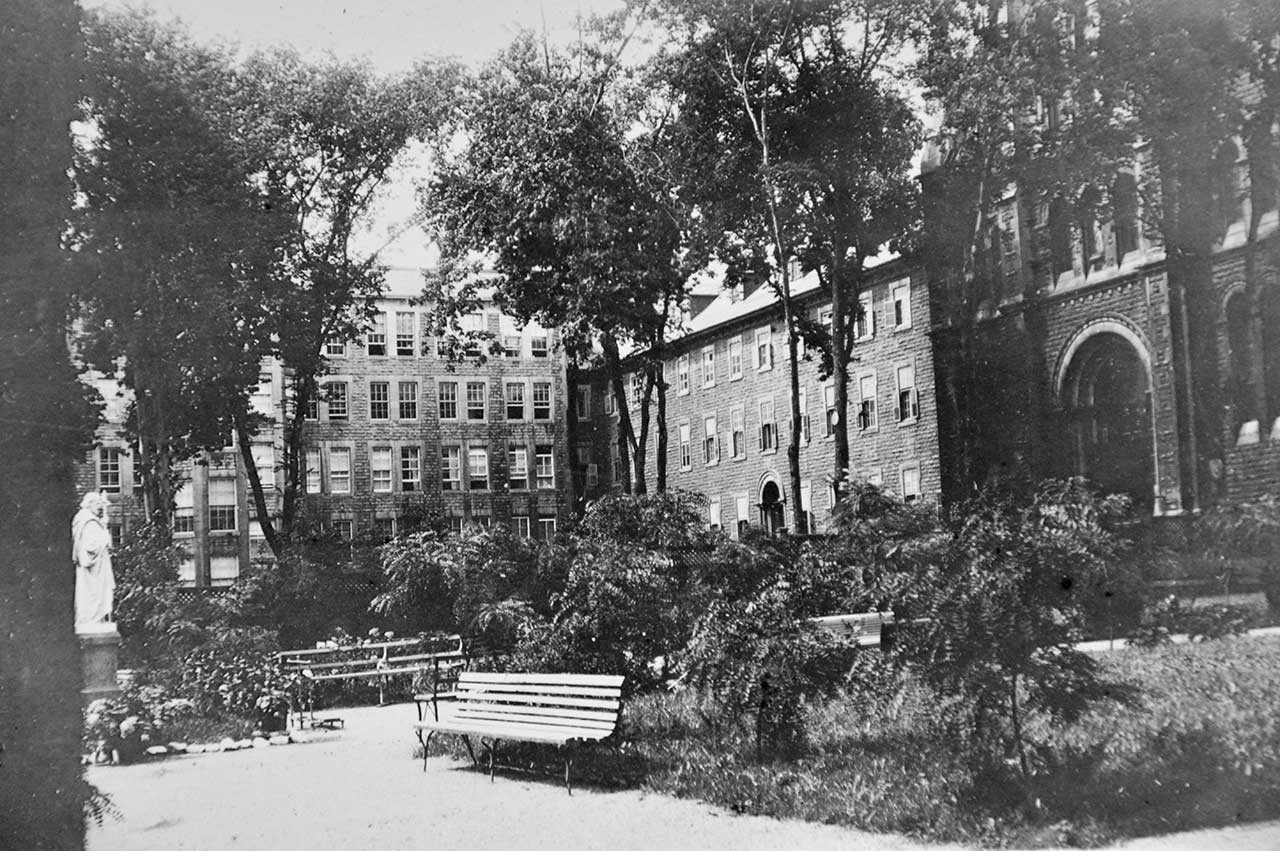 ASGM L082_7Y9C Maison mère, Jardin, cour intérieure, vers 1920-1930.