The Sisters of Charity of Montreal, also known as the "Grey Nuns," have played an important part in the city's history. Their former Mother House, built in 1871, has a new vocation today as Concordia University's Grey Nuns Building.
Through living stories and the Grey Nuns chronology, this multimedia biography explores the site's rich social history, as recalled by its former residents. In the aerial map and panoramas, plus a visualization of current services and amenities, it also details Concordia's respectful adaptation of this Montreal heritage jewel.
These days, the Grey Nuns Building offers a welcoming student and summer residence, a majestic library reading room, an early-childhood observation nursery, and a kitchen serving both campuses.
The Grey Nuns Building on the map
About the Mother House multimedia project
When Montreal's Concordia University formally acquired the Grey Nuns Mother House in 2007, it inherited the role of steward to the unique history of this designated National Historic site. Presenting the impressive building room by room, this website is a first step toward bringing that story to a wider audience.
In oral history interviews conducted in collaboration with the Centre for Oral History and Digital Storytelling, the sisters recount memories of daily life and the many religious activities that took place in what was their physical and spiritual home. The 13 short videos and archival photos provide a rare glimpse into the lived experiences of religious women during the later twentieth century, a period of profound social transformation in Quebec's history.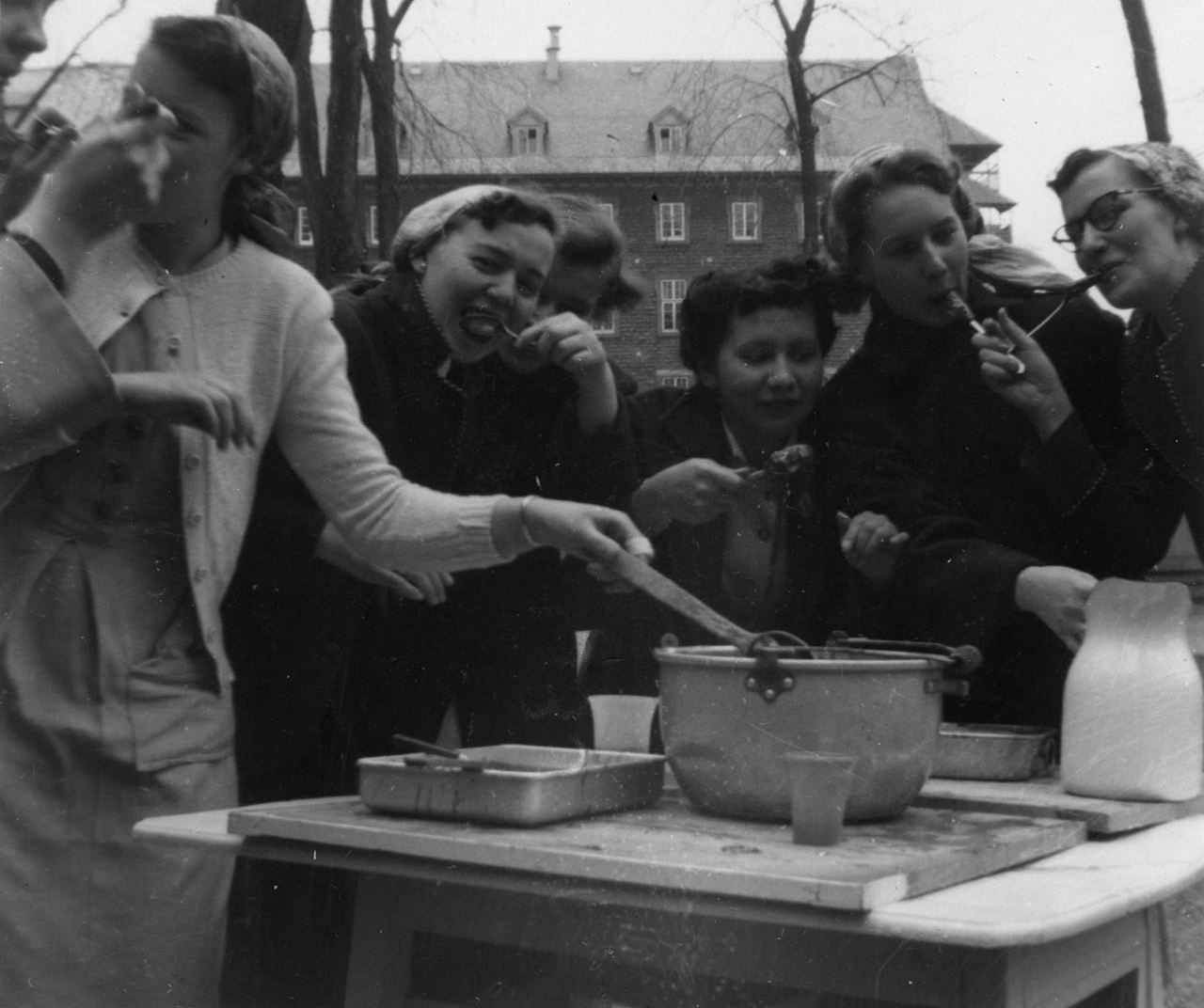 ASGM L066_Institut familial, Cabane à sucre dans la cour, 1953.