About CUCCR
CUCCR (Concordia University's Center for Creative Reuse) is dedicated to diverting materials from inside Concordia's waste-stream and offering them to the general community free of cost.
Our history

When we first opened in March of 2017 we were unsure of the scale of our potential impact, what types of materials would be donated and would that material get used by the community. We were concerned that people wouldn't be able to find us or they wouldn't be interested in going out of their way. Yet in our first four years of operation, we have vastly exceeded our own expectations! Originally funded by the Big Hairy Idea competition held by the Concordia Council on Student Life (CCSL) and the Sustainability Action Fund and with great support from EHS and Facilities Management we converted an 800 square-foot storage cage in the 0 level of the Hall building basement into a bright and inviting place to visit. That space transformed into a material and tool literacy space we call the Basement Shed, but has since been closed due to the pandemic. Over the summer of 2019, we expanded our operations and in November of that same year, we opened the Used Material Depot in the Grey Nuns Building.
In the fall of 2021, our space in the Grey Nuns will reopen by appointment.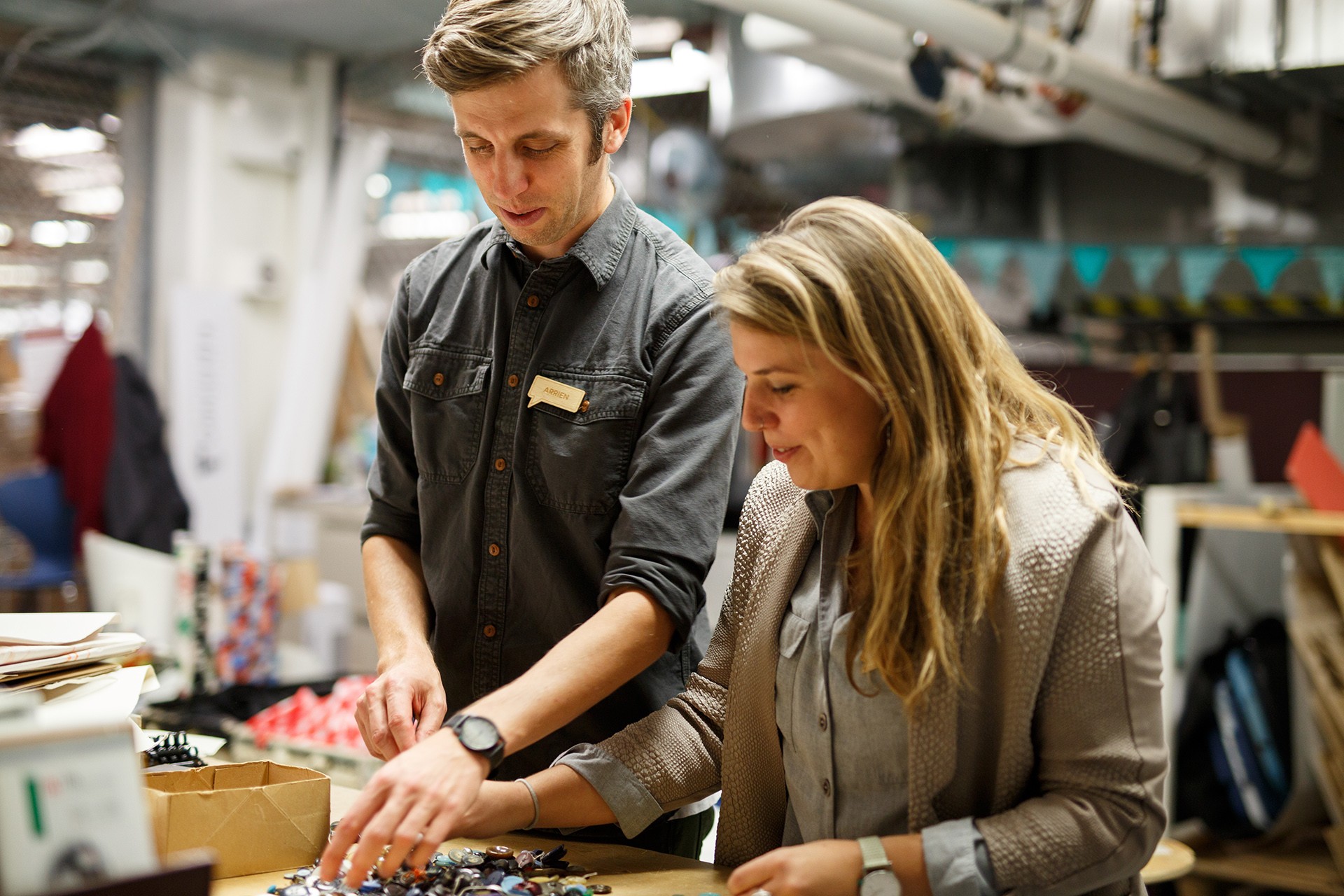 What we offer
Our spaces currently feature a variety of material storage and displays that showcase the diverse materials coming out of offices, departments, studios, and labs on our campus. A variety of wood, glass, metal, fibers, office supplies, plastics, paper, tools and equipment, and arts & crafts supplies fill the shelves.
You will also find a member registration station and a check-out system that sends real-time statistics on waste diversion, money saved, and membership breakdown to the website. We have grown significantly in our first four years of operation, we have over 2700 members, saving over $170,000 while diverting 18 tonnes of free materials from Concordia's waste stream.
Becoming a member
CUCCR is a multi-stakeholder project and we need everyone's help! Join us and become a member. Our membership is free and open to anyone and everyone. You can sign up in person. Want to get more involved? Volunteer in the depot, become a sustainability ambassador to help with reclaim-a-thon and set up a donation bin in your area, advocate for us within your department or area of the university, or contribute financially.