How to register for a course (Mobile)
This is a guide to registering for a class using the Student Centre.
Important
Before you start or if you are experiencing any issues accessing your Student Centre:
Make sure your browser is up-to-date with the latest version available.

If you are using pop-up blocker, please ensure it is turned off.

If you are still experiencing issues, try using a different browser.
How to access your Student Centre
Log in to the Student Hub, select My CU Account, then the Student Centre.
Sign in with your Netname and password.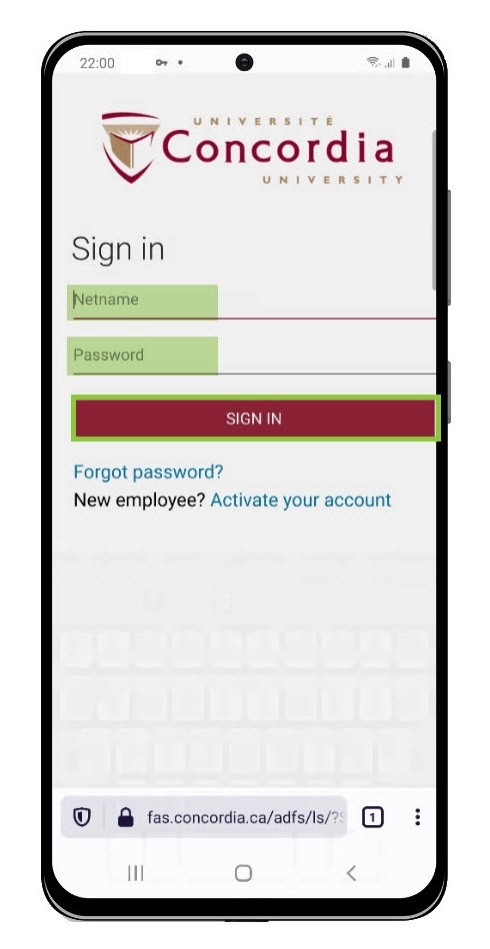 Once you have logged into your Student Centre, select Enroll.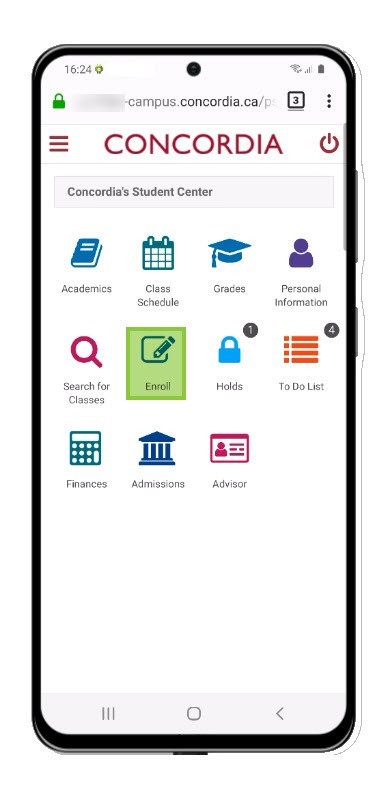 IMPORTANT:
Make sure you select the term on the Credit Courses section.
Select the term you want to enroll in and press Continue.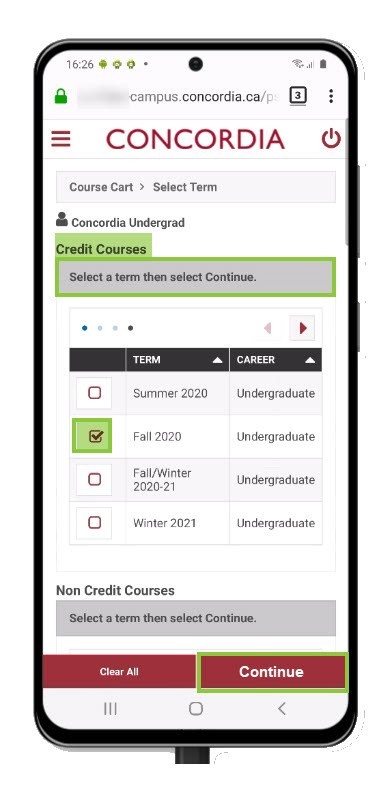 NOTE: The Class Search option is selected by default.
Do you know the Class Number for the course? Use Enter Class Number and select Enter.
You can use the Class Schedule Builder option.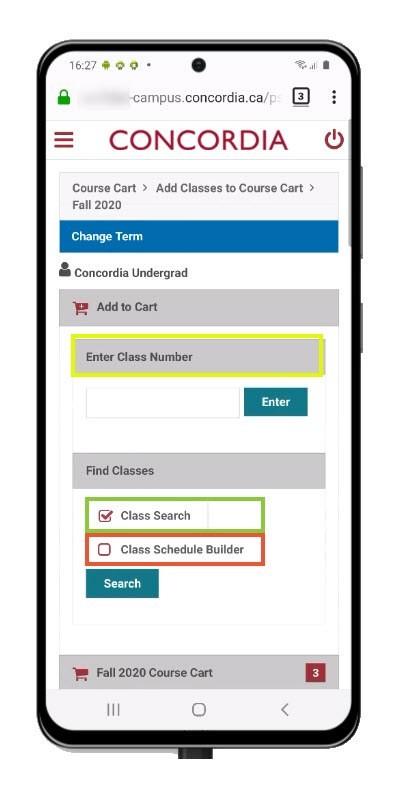 Select the Search button to continue using the Class Search option.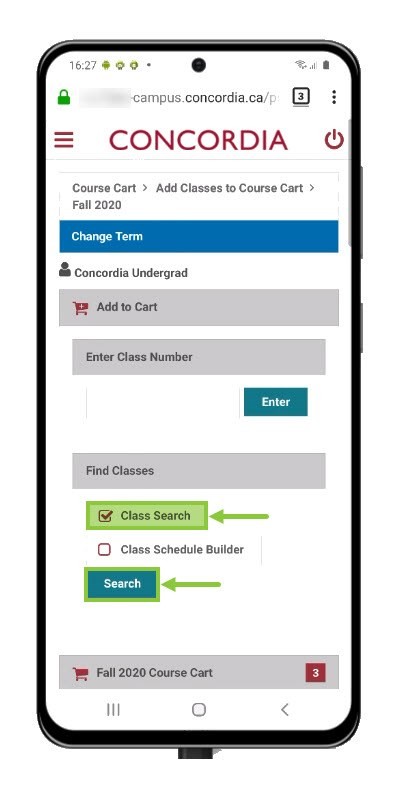 Enter the class search criteria (minimum two criteria).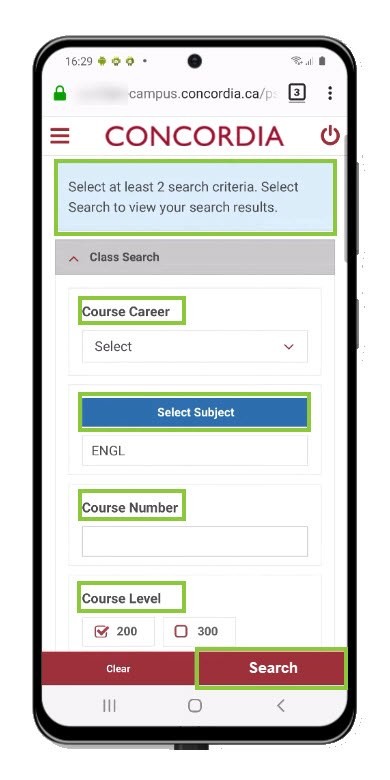 Scroll to view classes that match your search criteria.
Select Class to choose a class.
NOTE: Use the arrows to view the class information. The Search button is available in the last column.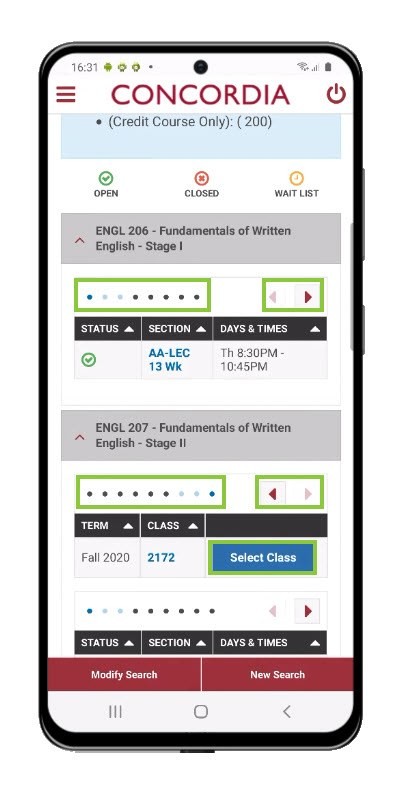 IMPORTANT:
Select the option Wait list if class is full to be on the Wait List for the course.
Review the details of the course, then select Next. The course will be added to your Course Cart.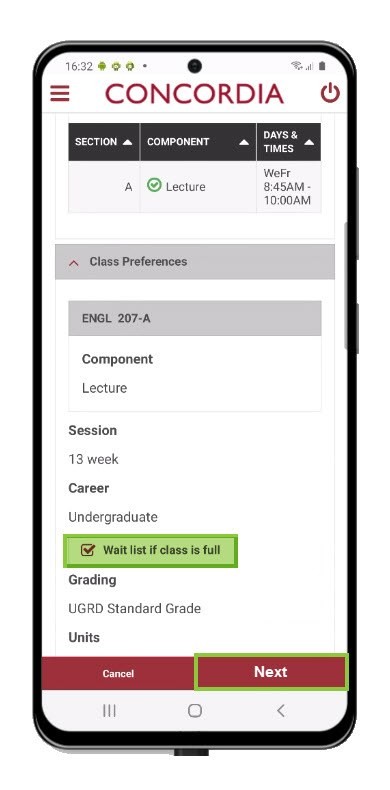 The course will be added to your Course Cart.
If you wish to add more courses, choose Class Search again.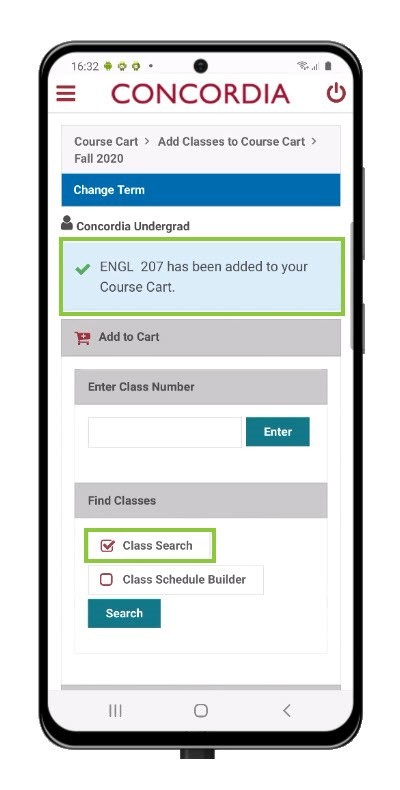 Select the course(s) you are ready to register for.
Select Enroll to continue.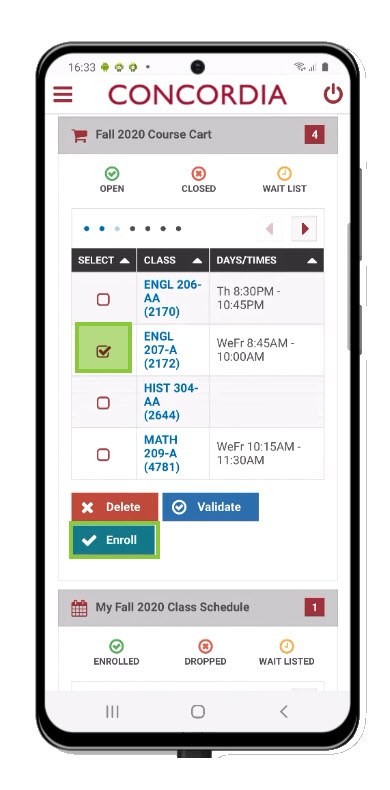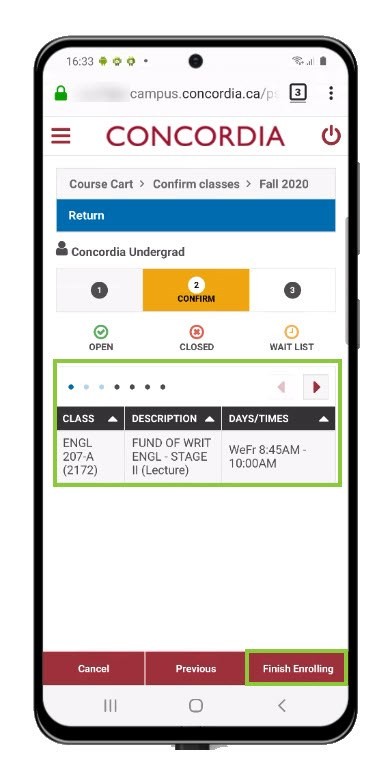 View your results and choose how to proceed
If class was successfully added you will see the Success message.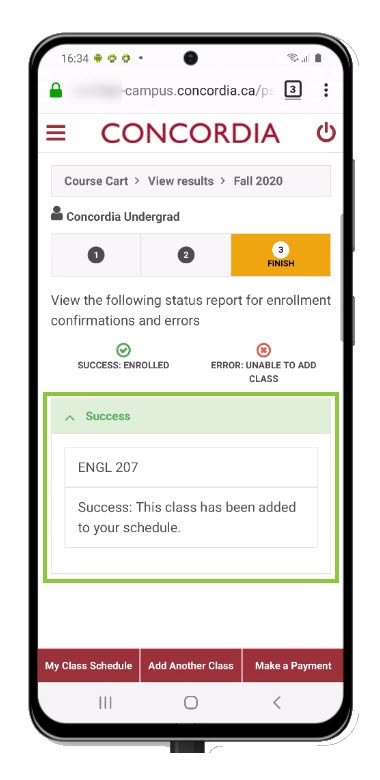 If class was not added you will see the Error - Not Processed message.