Biohealth Innovation Week empowers the next generation of researchers and entrepreneurs
DEC. 2-6: District 3 and the City of Montreal join forces to help health-sciences trailblazers navigate industry opportunities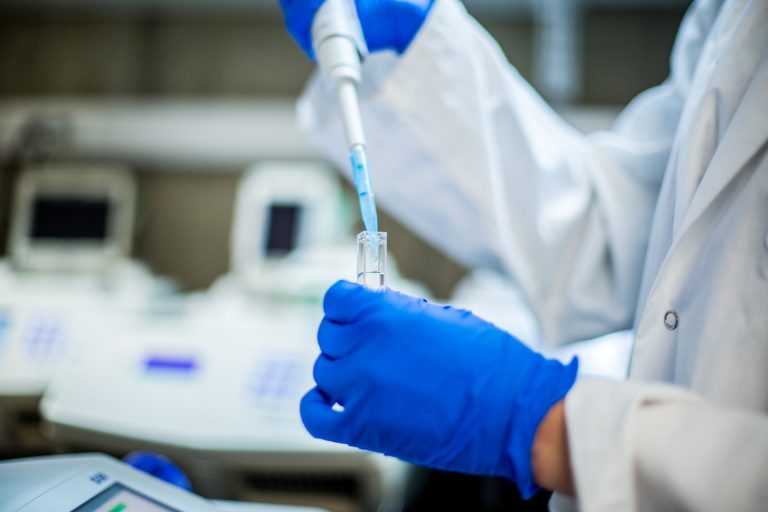 From gene editing to microfluidics, the scope for innovation in the field of life sciences is vast and ever-expanding. Yet many researchers don't know how to make the leap from academia to industry.
Concordia's District 3 aims to do something about that.
The District 3 Innovation Centre is working with the City of Montreal to help the biosciences and life sciences industries address shortages of scientific talent, as well as to train graduates who seek jobs to match their skill set.
In June, the city awarded D3 $250,000 for the new initiative.
As part of this initiative, D3 is organizing Biohealth Innovation Week from December 2 to 6. The dynamic boot camp will bring together key players in Montreal's life sciences sector for a series of workshops and panel discussions.
Students, researchers, and recent graduates will have the opportunity to discover the latest trends in the life sciences field and network with startups, venture capitalists and leading community players.
"For two years now, we have been creating a community harnessing emerging technologies in biosciences to create businesses with global impact," says Xavier-Henri Hervé, executive director of D3.
"Because there are many challenges in commercializing research for impact, collaboration is a must between stakeholders seeking to accelerate product development in life sciences and biosciences. D3 is the collision space for the industry — where startups, research and talent can collaborate and materialize bio-economy innovations," he says.
Harnessing emerging technologies
Sessions include workshops on design thinking in life sciences, bio and wearable technology, and a panel on how artificial intelligence is supporting advancements in biosciences and life sciences research. Attendees will also have the opportunity to learn about how to secure jobs in the industry or access financing for startup ventures.
Mahzad Sharifahmadian, biosciences and life sciences manager at D3, says Biohealth Innovation Week is part of a wider effort to ignite the next generation of innovators.
"Biohealth Innovation Week started with a vision to empower researchers and students to explore opportunities outside of academia, whether it's embarking in the world of entrepreneurship or working in industry," she says.
Community players contributing to programming include Neomed, IVADO, CEDEC, MEDTEQ and Teralys Capital, as well as D3 startups ANANDA Devices, VitalTracer and Hyasynth.

Register for Biohealth Innovation Week, taking place December 2 to 6 at the District 3 Innovation Center (1250 Guy Street).
---