District 3 startup scores $50K from a Government of Canada competition
CANN Forecast uses artificial intelligence to optimize municipal water management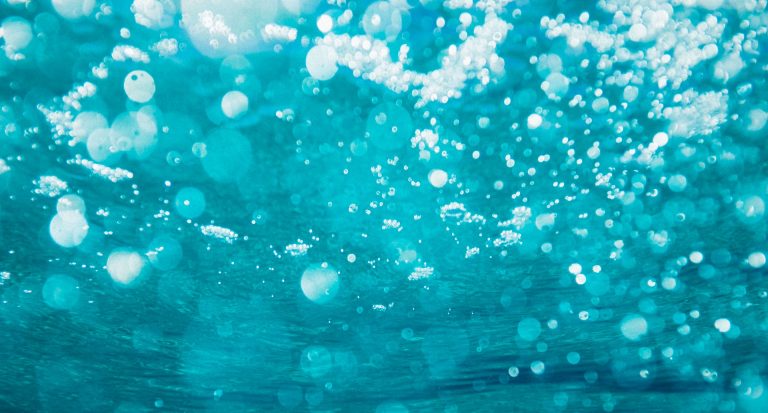 Montreal-based CANN Forecast is among the 10 winners of $50,000 from the Canada Economic Development for Quebec Regions (CED) Fast Forward Challenge.
CANN Forecast's co-founders Naysan Saran and Nicolas Fortin St-Gelais have been with District 3, Concordia's startup incubator, since 2017.
The company applies artificial intelligence (AI) to help municipalities make more cost-efficient and environmentally sound water-management decisions. Its AI-based software programs InteliPipes and InteliSwim identify water pipes at risk of breaking and assess water quality, respectively.
The CED Fast Forward Challenge, launched in January 2019, aims to support young entrepreneurs in high-tech sectors. More than 70 companies from various regions of Quebec took part in the competition.
"Winning the challenge is an important recognition that our mission is relevant. It's also an important validation of our vision as entrepreneurs, especially considering the high quality of startups that took part," says Fortin St-Gelais.
"The development of decision tools involves a lot of research and development. This money will support us in this critical phase and accelerate the adoption of our tools by more cities across Canada and the United States in the next year."
Saran and Fortin St-Gelais started CANN Forecast in 2017 after winning the AquaHacking hackathon with InteliSwim.
"Quickly after, we signed our first contract with the City of Montreal to further develop InteliSwim, and in 2018 we started the development of InteliPipes with the city. Now we are working with 10 cities in three provinces," Fortin St-Gelais adds.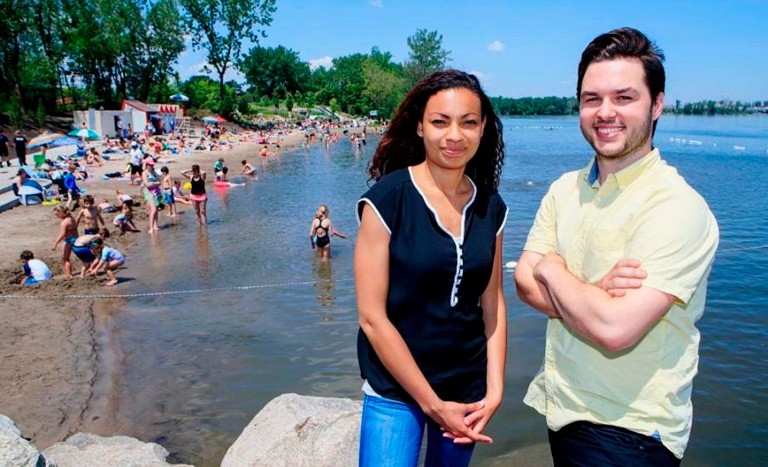 Naysan Saran and Nicolas Fortin St-Gelais's software helps municipalities make better water treatment choices.
'A real plus for a small company'
D3 has played an important part in CANN Forecast's progress.
"We have free office space for our small team and access to conference rooms, which is a real plus for a small company. More importantly, we have access to a coach who can guide us on a weekly basis and a panel of experienced mentors who are helping us to stay focused," Fortin St-Gelais says.
"There is a large diversity of resources at D3, helping us with every aspect of our company. For example, before the Fast Forward Challenge demo day, we were coached by the team at D3 to improve our pitch during multiple training sessions."
Xavier-Henri Hervé, director of D3, applauds the Government of Canada's investment in startup businesses "which symbolize economic growth in the 21st century," he says.
"CANN Forecast is an exemplary model of state-of-the-art knowledge issued from research and transformed into global economic and environmental impact. This is a celebration of our community coming together to empower our young entrepreneurs."
David Lametti, minister of justice, attorney general of Canada and member of parliament for LaSalle‒Émard‒Verdun, announced the grant winners in Montreal on August 30. He was there on behalf of Navdeep Singh Bains, minister of innovation, science and economic development and the minister responsible for CED.
"Through the Government of Canada's support, these young talents will be able to turn their entrepreneurial dream into reality," Lametti says.
"I'm really keen to see the results in the field from the projects carried out by the winners of the CED Fast Forward Challenge. A new generation of innovative entrepreneurs is building a very bright future for us."

Find out more about Concordia's District 3 Innovation Center.
---