Construction begins on Concordia University's state-of-the-art Science Hub
Expansion to existing Science Pavilion expected to last 18 months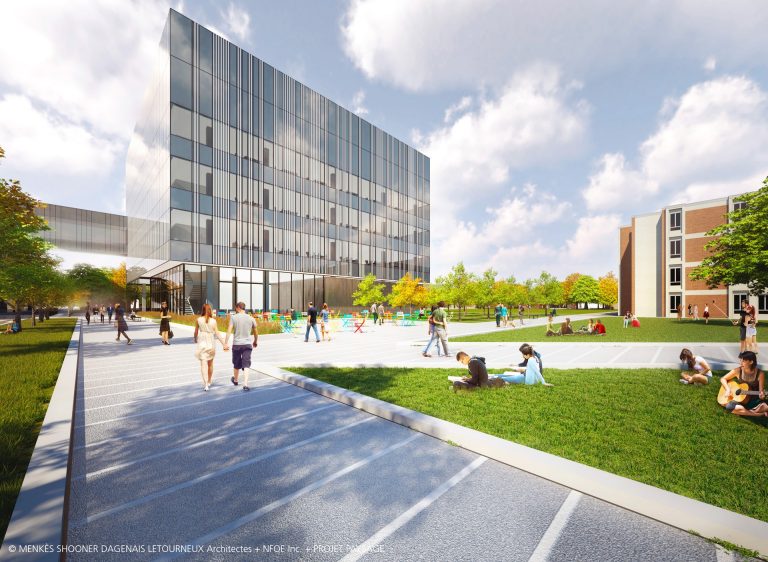 As shovels break ground on Concordia's new Science Hub, the countdown begins for the delivery of this ambitious project — expected to open its doors in fall 2019.
With complementary architecture and landscaping designed to act as outdoor living spaces, "the Hub" will provide the Concordia community with state-of-the-art scientific facilities to support ongoing research, innovation and training at the university.
"This will be a next-generation space to foster next generation education," says Kirsten Sutherland, senior director of Project Management in Facilities Management.
The entire space was designed keeping interdisciplinary research in mind as many of the research activities that will be housed in the new space will be transdisciplinary in nature.
Next-generation space
The Hub's team of researchers will include those studying aquatic biology, microscopy, cellular imaging, nanoscience, bioprocessing, chemical and materials engineering. The expansion will also host science and engineering teams working with Concordia's D3 Innovation Center that require wet lab space.
"In order to facilitate movement between the existing Science Pavilion and the new Hub, an elevated walkway will connect the spaces, making the Hub an expansion of the campus's existing science facilities," says Sutherland.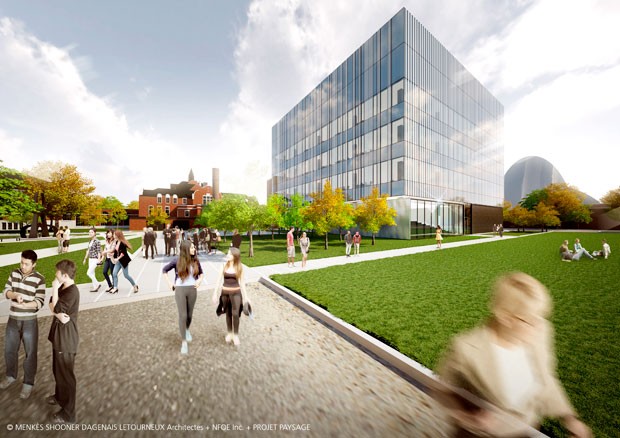 Housing activities with commercial potential for Concordia's current and future industrial partners and entrepreneurs, the space will include infrastructure to support the scaling up of projects created in the labs.
Chemists, engineers, health scientists and biologists will work in an environment that encourages transdisciplinary thinking and will lead to new and efficient prototypes, materials and processes with applications in biomedicine, sustainable manufacturing and beyond.
Construction begins
With a year and a half until the expected delivery, Entreprise de Construction T.E.Q. inc., the selected contractor, will have a tight timeline to maintain. Foundation work is expected to be complete by the end of this summer, the full exterior by early 2019 and delivery in fall 2019.
"During this time period, you can expect some minor interruptions that will be carefully planned to minimize impacts to the Concordia community and surrounding neighbourhoods," says Sutherland.
Sign up and get up-to-date information regarding planned interruptions on campus.
---