Mark Black History Month by exploring the stories of Little Burgundy residents
Personal accounts were recorded by 20 Concordia undergrads with the Centre for Oral History and Digital Storytelling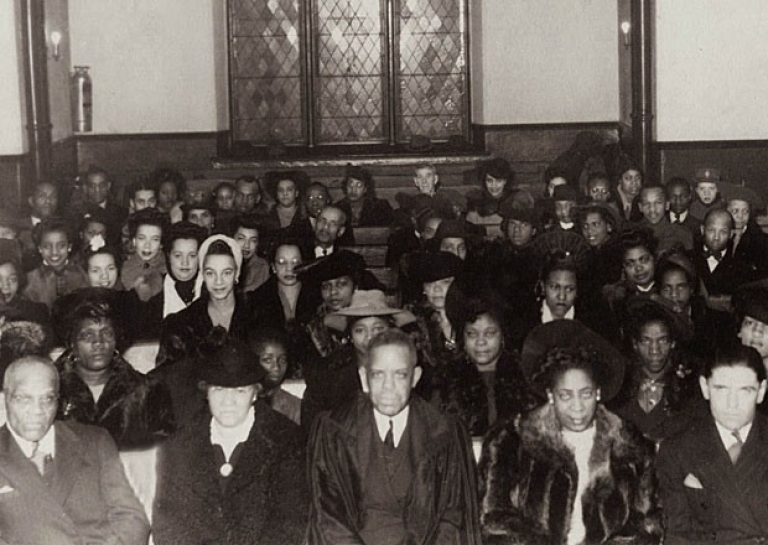 February is Black History Month. As part of his research with the Centre for Oral History and Digital Storytelling (COHDS), Concordia professor Steven High and his students have been collecting tales from Montreal's Black community.

The room was filled with voices
Last term, 20 students from Concordia's Department of History were invited by Union United, the oldest Black church in Canada, to conduct oral history interviews.
Located in Little Burgundy, the church has been the beating heart of Montreal's English-speaking Black community since it opened in 1907.
The students interviewed long-time members in the basement of the church. For two hours, the room was filled with voices. Let me introduce you to two of them.
'I just had to dance'
Charles Griffiths was born in 1933 in Saint-Henri. He was baptized at Union United and went to Sunday school in the very room where he was being interviewed in 2017.
Griffiths started to tap dance at church at age 12. It was a secret, as his father did not approve. However, his father — a railway porter — also worked out of town for 16 days a month. "That's when I danced," Griffiths said, smiling.
Otherwise, he had to climb "down from the second storey, on a pipe built for gas piping, find my tap shoes in a shed, go dance. I had to climb back up the pipe into my bedroom to go to sleep…. I just had to dance."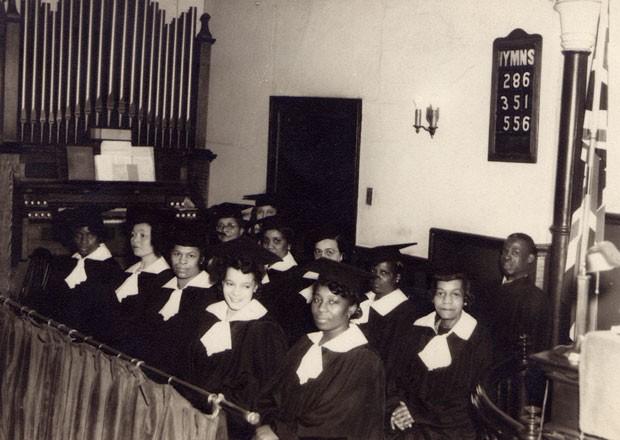 Union United Church Choir, 1944.
The power of oral and community history
Montreal's historic Black community had diverse origins. Many came to the city from the United States, others from the Caribbean, and some had deep roots elsewhere in Canada.
Nancy Oliver MacKenzie told us that she "was born in Nova Scotia. And my parents were born in Nova Scotia. And my grandparents were born in Nova Scotia. And my great-grandparents were from Nova Scotia." Her great-great-great grandfather, on the Oliver side, came to Canada from Maryland, escaping slavery during the War of 1812.
Her grandfather had gone to Acadia University and become a minister. During the First World War, he served as the first Black commissioned officer in the Canadian Army. A captain, he was the chaplain for the Black Construction Battalion.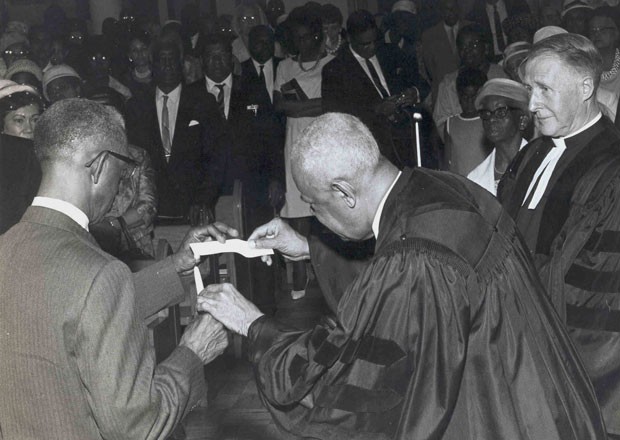 Reverend Charles Este (centre) was minister of the Union United Church for 45 years (1923-45). In this picture, he is seen ceremonially burning the church's mortgage.
Oliver MacKenzie came to Montreal in 1967, joining Union United soon thereafter. "This is where I found my place," she said. In recent years, Oliver MacKenzie has conducted considerable research into the history of the church by collecting photographs and curating a photo exhibition.
Whose history is preserved and whose is lost has much to do with power. There are relatively few records kept of Black lives in traditional state archives, making oral and community histories so important.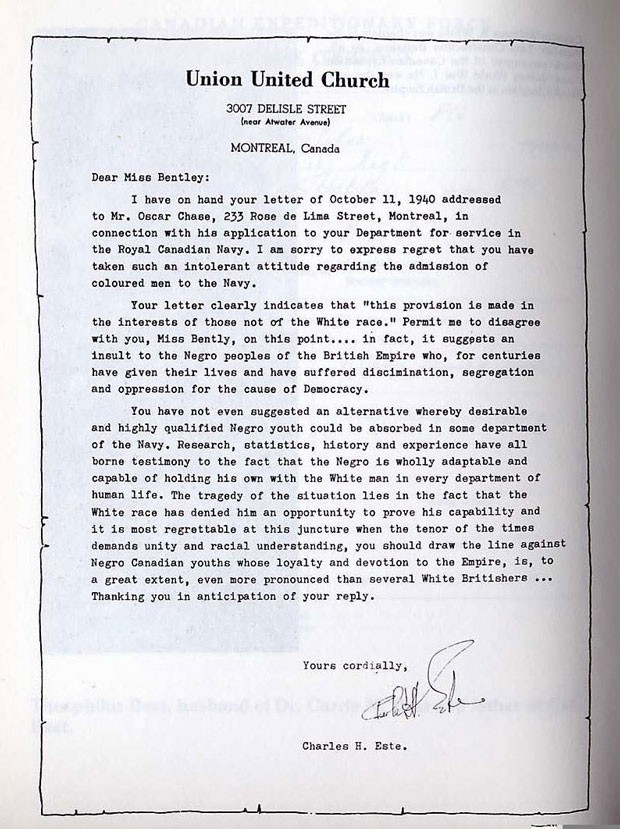 Black Montrealers experienced racism throughout history. Here Reverend Charles Este protests the Royal Canadian Navy's discriminatory recruitment policy during the Second World War.
Concordia Library's Special Collections is one of the few archival institutions in Canada to prioritize Black history.
If you get the chance, browse through the dozens of boxes of material from the Negro Community Centre, flip through the stunning street photography of Graeme Clyke, or listen to one of the oral history interviews from Union United Church or Little Burgundy.
History inhabits each of us.
---