'I'm thrilled to be back': celebrate 20 years of the Department of Applied Human Sciences
The anniversary festivities kick off on September 21 at Homecoming 2018
This September 21 will be one to remember for Concordia's Department of Applied Human Sciences. It marks the beginning of its 20th anniversary celebrations, which kick off during Concordia's 2018 Homecoming festivities.
Randy Swedburg, the department's first chair, continues to find its successes inspiring. "It was the highlight of my 40-year career," he says. "Now that we go into our 20th year, it's unbelievable to see the faculty lead the way — not just at Concordia, but across Canada."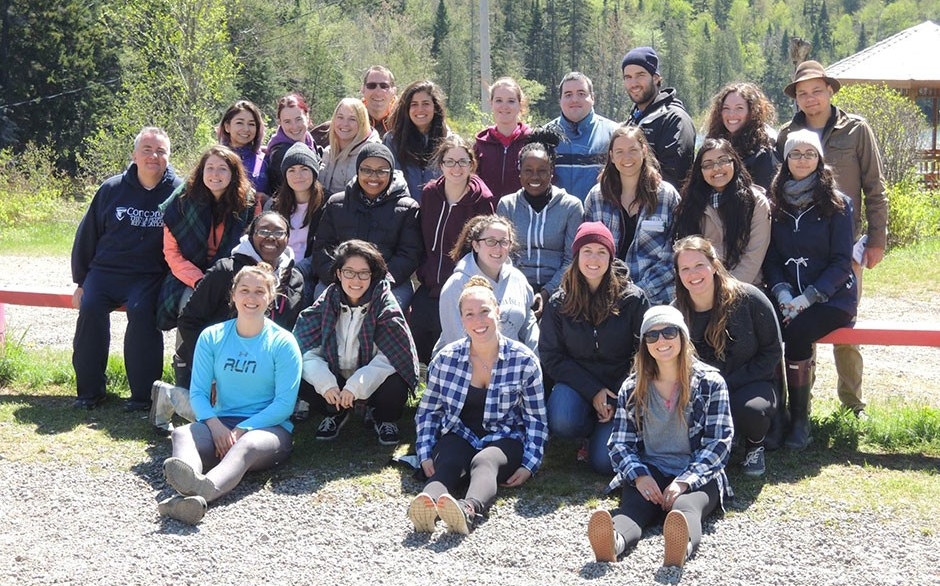 Applied Human Sciences students at a three-day off-campus Leadership in Leisure Studies retreat.
Today, the Department of Applied Human Sciences has more than 1,700 students in five undergraduate programs and two graduate programs. A recently added graduate diploma program in youth work and a master's program in human systems intervention are both major attractions to the department, according to Peter Morden, current chair and associate professor of Leisure Studies.
"Going forward, we know that the world will continue to evolve," says Morden. "We're preparing the next generation by providing experiential work opportunities for our undergraduate and graduate students. Our department supports the development of abilities that will be applicable in a wide variety of settings."
New graduate Tri-Tam Chau-Vo, BA 18, specialized in human relations at Concordia. "The program gave me the confidence I needed through hands-on learning, presentations and teachers who were always there for us students," he says. "I left feeling accomplished."
Chau-Vo's long-term research goals are to explore emotional intelligence for men in the workplace. "My studies at Concordia really helped me understand how to properly communicate and explain myself," Chau-Vo says. He looks to the department's anniversary celebration with anticipation. "I'm excited to see my professors again."
For Swedburg, it's a homecoming that's been a long time in the making. "I'm thrilled to be back — I know the department's original faculty members will be, too," he says.
Join your fellow Concordians to celebrate the Department of Applied Human Sciences' 20th anniversary on Friday, September 21, 2018.
---