Canadian influence on American media
Canadian journalism was on the menu as Concordia's Washington, D.C., alumni chapter enjoyed a rare opportunity to host the All-Canada University Association's annual gathering in the United States capital on April 20.
The event, held at the University Club of Washington DC, was distinguished by four seasoned journalists -- all women -- who comprised an expert panel on the influence of Canadian Journalism in the U.S. and internationally. About 70 guests, including Marie Claire Morin, Concordia vice-president, Advancement and Alumni Relations, took part in the discussion.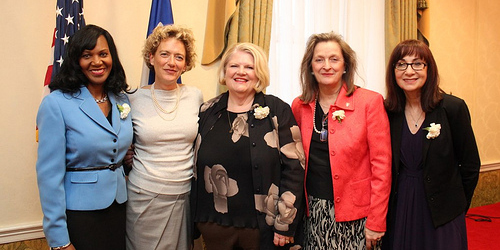 ---