Designed to be different
Concordia's Department of Education emphasizes research, educational technology and teaching early childhood educators
While most faculties of education are teacher-centred — training future teachers is their raison d'être — Concordia's Department of Education is a bit different. "There is a general orientation here toward research that you don't find in many other places," says Professor Bob Bernard, an expert in educational technology and distance education who arrived at Concordia in 1979. "I have been research focused since my first day."

Part of the distinction is rooted in the history of the department, which started in 1968 as an outgrowth of the Audio-Visual Services department at Sir George Williams University, one of Concordia's two founding institutions. It needed to avoid duplicating McGill University's program to ensure that Quebec's Ministère de l'éducation would con­tinue to fund both, Bernard explains. Sir George Williams — and eventually Concordia — soon developed a strong emphasis in educational technology unique in Canada. Hiring education philosophers and psychologists, the department gradually developed into distinct streams of educational tech­nology, educational studies and child studies, and later absorbed applied linguistics. Today it offers graduate diploma, master's and PhD programs in those four streams.
Bernard contends that another source of strength is that Concordia's is a department, rather than a faculty, of education. Therefore its professors vie for grants within the bigger Faculty of Arts and Science pool, which creates a more competitive atmosphere and has pushed researchers to raise their game.
The department's research gets a huge boost by acting as a home for Concordia's Centre for the Study of Learning and Performance (CSLP). Established in 1988, the CSLP is a re­search centre comprising more than 100 members and collaborators, more than 200 graduate students and some 20 support staff. Researchers come from Concordia's education and psychology departments, 11 other Canadian univer­sities and one in the United States, and three CEGEPs. The CSLP investigates how to enhance the learning and per­formance of complex perceptive skills in learners of all ages. It has led a variety of innovative research and development projects involving hundreds of students from elementary, secondary and post-secondary institutions. Its presence dramatically increases interdisciplin­ary research at Concordia, says Bernard, and strengthens the department's mag­netic pull for top education scholars.
These research strengths serve to enhance teacher training. "I'm very enthusiastic about the scientific study of reading development," says Sandra Martin-Chang, an associate professor of education. "And if you talk to Helen Osana, she feels exactly the same about mathematics," Martin-Chang says of her education colleague. "There are many passionate researchers in our department. It's wonderful — I'm so happy here!"
So are the students. Concordia's Early Childhood and Elementary Education program covers kindergarten through Grade 6 (K to 6). Martin-Chang and Nina Howe, a distinguished early child­hood education researcher who has taught at Concordia since 1986, say Concordia's four-year teacher-qualifi­cation degree provides better grounding than one-year teacher programs. "The nuts and bolts of the English lan­guage are more complicated than you think," Martin-Chang says. Concordia's rigorous curriculum also serves children — and, ultimately, society — very well.
In a recent study presented at the annual conference of the International Dyslexia Association, Concordia's pre-service teachers — student teachers — were rated against those from programs in the United Kingdom and U.S. "The Concordia students really outperformed," reports Martin-Chang, beaming. "We make outstanding teachers."
We introduce you to four Department of Education professors and their research.
Teaching education is an indirect art: to reach one's target — children — one must teach their teachers. For Sandra Martin-Chang, an associate professor of education, training pre-service teachers is a passion. And given that her research explores the pivotal topic of early childhood reading, her teachers-in-training are happy to listen.
Teaching education is an indirect art: to reach one's target — children — one must teach their teachers. For Sandra Martin-Chang, an associate professor of education, training pre-service teachers is a passion. And given that her research explores the pivotal topic of early childhood reading, her teachers-in-training are happy to listen.
Concordia's four-year profession­al program in Early Childhood and Elementary Education gives students a BA that qualifies them to teach K-to-6–level students. The department's renowned research specialization makes entry highly competitive. In-person in­terviews with candidates are mandatory — with good reason. "One unsuccessful candidate said, 'I did pretty well in Grade 1. I think I'll be fine,' " Martin-Chang recalls.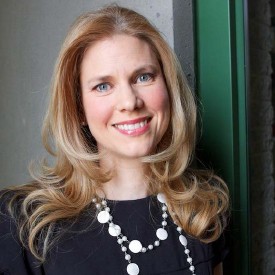 Sandra Martin-Chang, associate professor of education
The pervasive unawareness of what goes into being a good teacher becomes obvious when analyzing processes many of us only dimly recall learning — reading and writing. Martin-Chang's students are asked to read aloud English passages written in the International Phonetic Alphabet. "They are frustrated and challenged by it. The symbols don't make sense. And we tell them, 'If this is how you feel now, imagine being a five-year-old.' "
Their empathy engaged, students are ripe to learn more about emergent lit­eracy, one of Martin-Chang's research focuses. For example, young children more often print letters like "j" and "d" backwards compared to letters like "k" or "b." Tellingly, more lower-case let­ters have their distinguishing features on the right than the left. Seeking the praise that correct answers bring, chil­dren learn to gamble early. "You see them making mistakes in speech like, 'I goed to the store,' where they have picked up the pattern to add 'ed' as the past tense. By reversing the letter 'd' more than the letter 'b,' children are also showing us that they have implic­itly learned how most English letters are oriented," explains Martin-Chang. "To drive my car, I don't need to know how it works. However, our teachers are here to learn how to fix something when it's broken."
Knowing this type of advanced me­chanical understanding allows teachers to positively reinforce students' efforts and create programing that is devel­opmentally appropriate. For example, a more knowledgeable teacher might let young students become more com­fortable with capitals, which have more left-right symmetry, before tackling lower-case letters, or he or she might be more understanding when children do reverse letters. "The damage starts when the teacher says, 'That's just wrong,' " she explains.
Martin-Chang hopes to research her strong suspicion that in teaching, knowledge and compassion go hand in hand. Both parts are required, she points out: uninformed compassion is not enough. She adds that many teachers incorrectly think, "I am going to love the children, and they will learn the com­plex task of reading by magic."
A similar assumption is at work in home-schooling without struc­ture, called unschooling. She likens this unscientific choice to well-meaning parents' decision not to vaccinate their children. "Structured and explicit instruction by knowledgeable people is es­sentially inoculation against many lifelong learning dif­ficulties," she says. "That's why I love being part of this depart­ment: I can influence the instruction of thousands of children by raising the knowledge of Concordia's pre-service teachers."
Professor of Education Bob Bernard has spent just over half his life in Canada. The Nashville, Tenn., native came to work at Concordia at 33 but, like many anglophones who arrive after childhood, he never fully mastered French.
That his wife is Franco-Ontarian and does his translating means he won't have to — convenient, Bernard says, given Sherlock Holmes's view of our mental design. He cites Holmes's explanation to Watson of "the lumber room of his brain: 'Every extra fact I put in there clutters it and crowds another fact out.' "
Acting on this prem­ise has clearly worked for Bernard. With more than 60 peer-reviewed ar­ticles to his name, his research earned him, among many other recognitions, the Review of Educational Research's Outstanding Reviewer Award twice and the Association for Educational Communications and Technology's Outstanding Distance Education Paper Award for 2010-2012.
Bernard has won these accolades by filling his own astute lumber room with all matters technological — education­al technology, that is. Much broader than its name might suggest in the 21st century, the field comprises anything that helps learners learn or teachers teach beyond the original pedagogical method, oral explanation.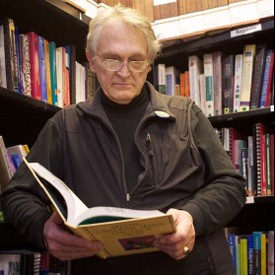 Bob Bernard, professor of education
That in­cludes everything from pens, chalk and books to computers, which go into what Bernard calls the discipline's soft side: course planning, instructional design and creating learning environments.
Modern educational technology dates back to the Second World War, when soldiers were shown films to learn what combat would be like. Today, ed tech is used in educational institutions as well as for corporate training. Graduates can either teach courses themselves or de­sign them for others.
Despite this expertise, educational technology sometimes struggles with its reputation. "Educational technologists are still often thought of as enhanced cart pushers — the AV guys," Bernard says. "That's been diminishing as tech­nology has become integral to teaching, particularly in higher education."
One field whose evolution has mir­rored revolutions in technology is distance education, where Bernard has been a research pioneer. In a landmark 2004 meta-analysis paper published in the Review of Educational Research that has been cited more than 600 times, he and his co-authors demonstrated that distance education students perform either as well as or better than their classroom peers. One reason is that technology can tailor the material to a student's preferred learning methods, contrary to popular belief. What's more, online discussions can be more demo­cratic and include students too shy to speak up in class.
The verdict is still out on online learning. Technology has its pitfalls, too. For instance, many professors post lec­tures online, discouraging note-taking — a valuable step in comprehension. To encourage active learning, Bernard al­lows his statistics students to bring a single page into exams. "It's not the use of the cheat sheet that's important. It's making the cheat sheet. It's choosing what to put on it."
Bernard's mental lumber-room focus clearly looms large in his teaching — and in his life. "I wanted to concentrate on research," he says. "I came to the right place: Concordia."
Children need balance. Few know that to be true as well as Professor of Education Nina Howe. After spending four years teaching young children, she sought some balance of her own and in 1982 returned to pursue her PhD in developmental psychology at the University of Waterloo, focusing on sibling relationships. She's never looked back.
Today, Howe is a scholar at the top of her field. Since joining Concordia's Early Childhood and Elementary Education Program in 1986, she has published more than 50 journal articles and won countless research grants.
Her own children, now 21 and 20, chose the university they now attend. Clearly, parents should be more in­volved in selecting their children's preschool, yet they should make that decision more carefully than most do, Howe contends. Much research dem­onstrates that better educated teachers provide children with better opportuni­ties for learning. Nonetheless, parents often prioritize a daycare's proximity over quality.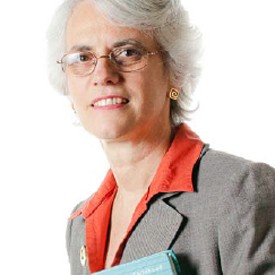 Nina Howe, professor of education
In a recent study, Howe and her co-authors found that only 40 per cent of the parents surveyed knew the educational level of their children's teachers, and many overestimated it. "No one buys a car without doing some homework, so why don't parents do homework when selecting child care?" she asks.
Howe recommends that parents look­ing for a daycare ask a few key questions: What kinds of activities are offered? What is the balance between activity and quiet time? Do they get enough time for free play, with a choice of what to play and with whom?
This last question is crucial, says Howe, whose current research interests centre on children's early social relationships as they develop through play. "Many parents think their children will learn nothing unless there is structure or teacher di­rection." Letting them play freely — and actively — actually solves a number of is­sues plaguing today's children.
Child obesity, for instance, is a grow­ing problem to some extent because many adults fail to realize how active kids need to be. Exercise also alleviates children's stress, which is on the rise in part due to parents' overinvestment in their children's lives, says Howe. Tethered parenting — the use of mobile devices to remain in constant contact with children — is a clear sign of that anxiety. Howe says today's children are over-programmed, over-scheduled and over-monitored. "My father used to say that he engaged in 'benign neglect' — he was not in our face all the time. Kids need more freedom to do what they feel like doing."
That doesn't mean children should al­ways get their way. "A permissive parent is as difficult for children as a very au­thoritarian parent," she says. "There is a need to set limits. They need guidance to understand reasonable and develop­mentally appropriate expectations."
Howe urges us to trust our children more. "Yes, they will make mistakes, but they will learn from them," she says, whereas overprotecting children ill-prepares them for coping with failure.
While computers provide stimulation and are increasingly necessary, children learn physical, social and decision-making skills during free play — away from electronic devices. "They need to engage with the physical world and other children," she says.
Howe's observations on chil­dren point to a timeless conclusion: in parenting, as in life, everything in moderation.
Vivek Venkatesh, MA 03, PhD 08, claims he's a winter person. That's surprising since the assistant professor of education lived in some hot locales — his native New Delhi as well as Venezuela and Singapore — before moving to Canada in 2000.
Yet he's clearly comfortable on an icy winter day in his frigid J. W. McConnell Building office — kept cold to preserve both his mental acuity and metal record collection. It's dimly lit and cluttered wall to wall with paraphernalia picked up at extreme metal concerts — "not heavy metal," he distinguishes.
These surroundings contrast Venkatesh's warm, animated disposition. Asking him about metal music fans, part of his current research, is like putting a coin in a meter — his natural, articulate exuberance spills forth. "I have the happy problem of being able to research what I actually like to do," he says.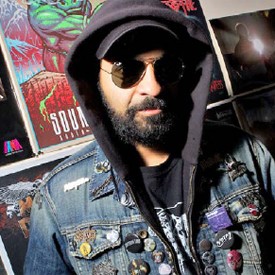 Vivek Venkatesh, MA 03, PhD 08
Venkatesh, a cognitive scientist and also associate dean of academic programs and development in Concordia's School of Graduate Studies, examines online forums for fellow metal lovers to see how they in­teract and how that might be applied in designing courses. With more than 50 per cent of Canadians and a billion-plus people worldwide now on Facebook, Venkatesh is investigating how best to leverage students' online interest.
"There is a lot of resistance to this, but I contend that how people learn online is very different from how they learn face to face," he says. "What I'm seeing in on­line forums is that there is very little democracy in the way that people interact." Instead, it's a technocracy: self-styled experts dominate the discussions. What's more, the anonymity of online aliases permits almost gang-like bullying — not factors conducive to learning.
A recent study Venkatesh co-authored with Magda Fusaro of Université de Québec à Montréal revealed surprising findings: many students weren't all that interested in the latest teaching gizmos. Only 58 per cent perceived information and communications technologies in class as positively affecting the quality of the course.
Moreover, students seem uninspired by online learning. Venkatesh says this demonstrates that "we need to better understand the benefits and pitfalls of these technologies before jumping on a particular bandwagon," such as the massive open online courses which have been gaining attention as the next wave in education.
Venkatesh and Fusaro's analysis showed a divide between teachers and students' concepts of a positive classroom learning experience. Teachers feel that if they run more discussions and interactive activities, they've done a better job — understandable, as they can gauge engagement. For students, the best predictors of class enjoyment were stimulating lectures, irrespective of whether technologies were used.
"Just because youth are using social media doesn't mean we have to appro­priate that particular technology for the purposes of learning," says Venkatesh. Students recognize that the classroom is their opportunity to hear from the expert at the front of the class — and a respite from the less informed online opining that occupies much of their time outside it.
Venkatesh hopes the survey will have broad implications for curriculum design, one of several irons he keeps in the fire in his frigid office. Still, he admits, "Right now, I'm most passionate about going to metal shows."
— Jake Brennan is a Montreal freelance writer.
---