Concordia earns two gold awards at national competition
Canadian Council for the Advancement of Education distinguishes projects led by University Advancement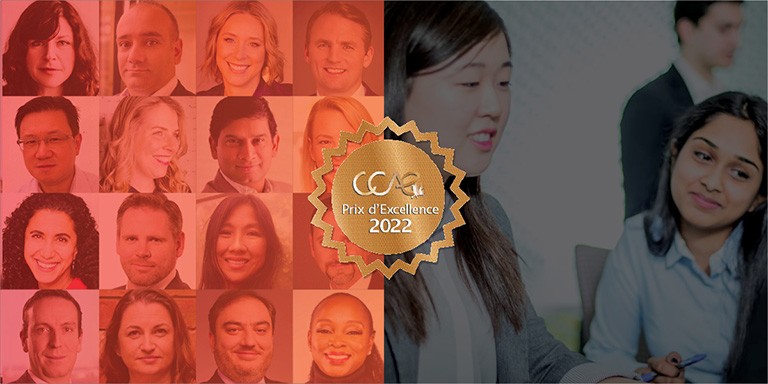 The Canadian Council for the Advancement of Education (CCAE) has awarded two gold-level Prix d'Excellence to Concordia University.
CCAE's annual Prix d'Excellence program, whose results were announced in late May, recognize outstanding achievements by higher education institutions across Canada.
Awards highlight the country's top initiatives in alumni affairs, public affairs, communications, marketing, development, advancement services, stewardship and institutional advancement.
Concordia's Top 50 Under 50 Shaping Tomorrow received gold for "Best Alumni Initiative" as did the university's campaign for Asian Heritage Month for "Best Use Of Video/Film – Engagement."
"Every year, we aim to raise the bar in communications and I take great pride that the work of Concordians is earning top honours in Canada," says Sylvain-Jacques Desjardins, BA 97, director of Advancement Communications.
"Both winning entries demonstrated solid collaboration and creativity. My sincere thanks to the many contributors across teams — led by Luke Quin, BA 07, and Melodie Le Siege, BA 10 — who ensured the success of our two projects."
The 2022 edition of Concordia's 50 under 50 was the third of its kind. Produced in French and in English, the ranking is the university's biggest editorial feature of alumni. It includes short video capsules and Q&As — each with their individual social media campaign.
The 2022 campaign for Asian Heritage Month showcased Concordia alumni and their contributions to society during a period of rising intolerance in North America. Its signature video interwove multiple testimonials and addressed topics of diversity, equity and inclusion.
Winners of Prix-d'Excellence were selected by unique panels of judges for each category, made up of higher education staff from across the country.
---