30 years of Concordia Homecoming
Though festivities shifted online due to COVID-19 restrictions, alumni found good reason to celebrate this year's events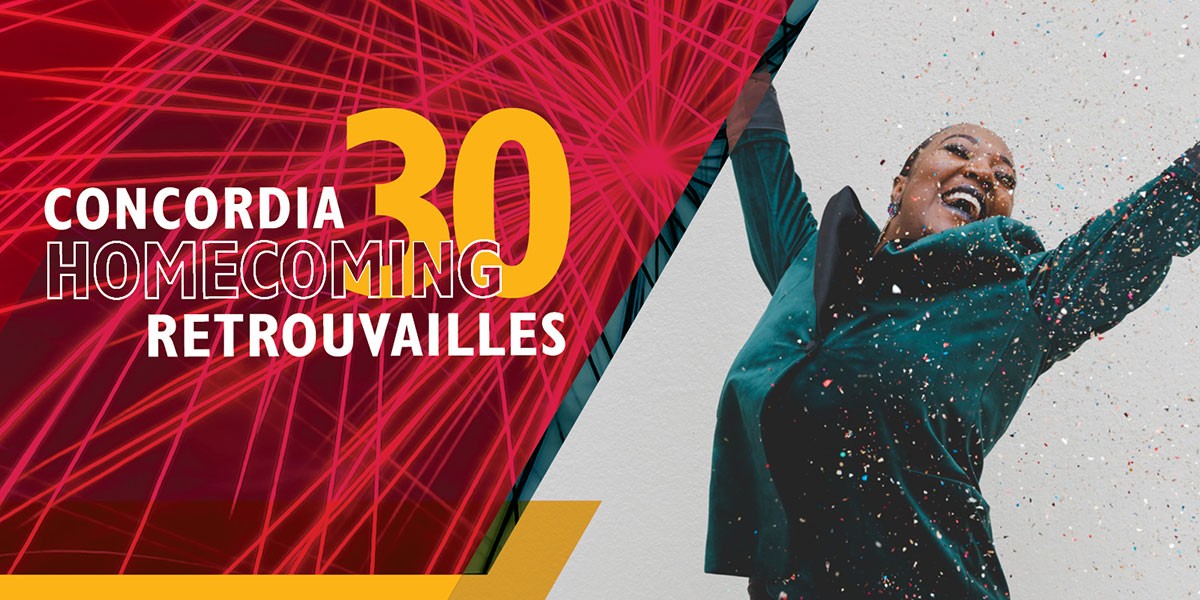 September 2020 marked a milestone for Concordia as alumni and friends celebrated the 30th anniversary of the university's Homecoming. Though festivities shifted online due to COVID-19 restrictions, alumni found good reason to celebrate this year's events, which took place from September 9 to 17.
Noteworthy moments from the anniversary year included a conversation, presented by Resolute Forest Products, between Nikole Hannah-Jones and CBC's Shari Okeke, BComm 95. Hannah-Jones covers racial injustice for The New York Times Magazine and was awarded the 2020 Pulitzer Prize for Commentary for her introductory essay to the 1619 Project, which aims to reframe U.S. history by centring the consequences of enslavement and the contributions of Black Americans.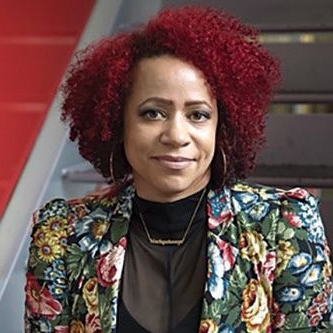 Nikole Hannah-Jones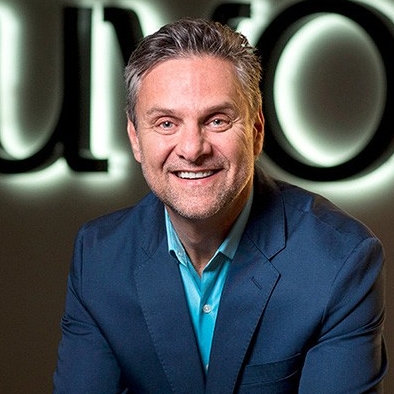 Richard Howe, BEng 88
Cheryl Sim, MA 07
Concordia President Graham Carr also invited all alumni for a toast to the Homecoming anniversary with an Irish céilí (pronounced kay-lee) hosted by Irish-language scholar Gemma Lambe. The gathering featured university updates from President Carr, highlights from Michael Kenneally, principal and chair of Concordia's School of Irish Studies, and a jig led by Irish dancer Lucas Lawton, BA 17.
Discover Art Volt featured a conversation between Annie Gérin, new dean of Concordia's Faculty of Fine Arts, with Cheryl Sim, MA 07, managing director and curator at Fondation Phi pour l'art contemporain. The pair discussed the Art Volt Collection — a new platform for emerging contemporary art — and the importance of supporting artists and creative practitioners at early stages of their career.
The Gina Cody School Distinguished Alumni Speaker Series hosted Richard Howe, BEng 88, chairman and CEO of Inuvo Inc., for a talk called Driving Innovation with Applied AI. Howe discussed how he was able to transform a company in decline into a leader in artificial intelligence, as well as how his organization leverages AI in response to some of the world's challenges. Howe was joined by Concordia's Tristan Glatard, assistant professor in the Department of Computer Science and Software Engineering, and Canada Research Chair (Tier II) in Big Data Infrastructures for Neuroinformatics.
Learn more about the 30th anniversary celebrations at concordia.ca/homecoming.
---