'I learned how to be a great mentor'
Fall 2020 convocation honorand Eric J. Nestler passes along his knowledge to the next generation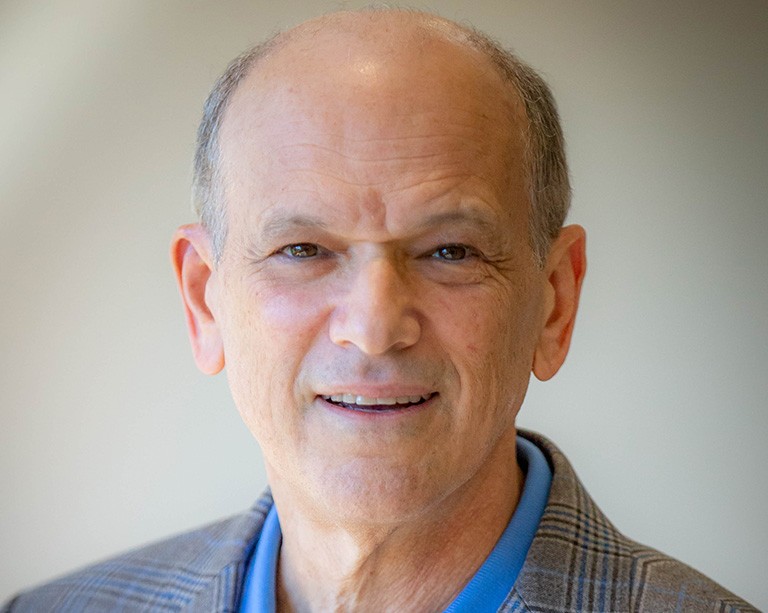 Eric J. Nestler is a professor of neuroscience, pharmacological sciences and psychiatry; director of the Friedman Brain Institute; and dean for academic and scientific affairs at the Icahn School of Medicine at Mount Sinai in New York City.
He's also the distinguished honorary degree recipient for Concordia's fall 2020 convocation. The university is recognizing the neuroscientist for his contributions to research, public advocacy and training in the fields of drug addiction and depression.
The neuroscientist will be commemorated as part of CU Celebrate, a virtual recognition of the 1,831 newest graduates from Concordia's four faculties and the School of Graduate Studies.
Here, Nestler recalls the key role that mentorship played in his career.
'It became apparent how others did not have the same opportunities as I had'
I've always considered myself one of the luckiest guys on Earth, because I had spectacular opportunities throughout my career.
In graduate school, I had one of the most fabulous PhD mentors, Paul Greengard, who later won a Nobel Prize in Physiology/Medicine. Paul was like a father to me. He was about 30 years older. I met him when I was not even 20 years old, and just fell in love with his laboratory and with neuroscience overall.
Paul was an extraordinary scientist, and I learned a tremendous amount from him about how to do the right kind of science. But I also learned how to be a great mentor.
He remained a mentor to me long after I finished graduate work. Over more than two decades after completing my graduate work, I would still go back to Paul for career advice. And, even more than career advice, life advice.
Decades after finishing my PhD, I would find excuses to go to New York just to have dinner with Paul. He was then at Rockefeller University in New York City. Those dinners imbued me with a sense of professional self-confidence and well-being that exceeded what I got from anyone else in life.
I have tried to pay that forward in my own career in working with my own graduate students, postdocs and young faculty — to be available to them, to help them with their science, but also to help them with the stress that inevitably comes along with a life in academia, in industry, government or wherever.
I've felt very fortunate because, as a white male who grew up in New York City, it was never hard for me to find other white males who were leaders in the field — Paul being one of them.
There were people who looked just like me, ready to be my mentors. Later in my career, it became clear to me how lucky I was to be able to have those opportunities from high school, to college, to graduate school. It became apparent how other people did not have the same opportunities as I had.
Over the last several decades, I've tried to pay forward what I had in spectacular mentorship to other individuals, women and people who come from under-represented groups, particularly those who are Black or Latinx or from disadvantaged backgrounds — to provide for them the kind of mentorship that I was so fortunate to have, and that was so integral to my success.
This realization is now becoming more and more commonplace. I think we are all recognizing the importance of providing effective mentorship for everybody. Not everyone can have a mentor who's exactly like they are. Still, we certainly need more women mentors, and more Black and Latinx mentors, for our young women, Black and Latinx students, postdocs and junior faculty.
Every day, I try to think about what it's like for people coming to school from different backgrounds, and what it is that we can do to make sure that everyone feels that they belong every bit as much as I did throughout my education and career.
Virtual celebration
The university invites graduates, families and all members of the Concordia community to join in the festivities by visiting CU Celebrate from now until the big launch on November 19.
Concordia looks forward to formally welcoming its honorary degree recipients and graduates to an in-person celebration when circumstances permit.

Find out more about CU Celebrate.
---