From Caracas to Montreal: Études françaises grad Nikolas Romero found a home at Concordia
'Whatever you're doing, do it with passion'
Nikolas Romero: "Études françaises is known for excellent professors and staff." | Photo (left) by Maria Merlos
"Learning a new language can open up the world for you," says Concordia grad Nikolas Romero (BA 17) from Caracas, Venezuela.
"It provided me with the possibility to get my permanent residency and it will eventually lead to my Canadian citizenship."
Romero has fond memories of his time as an undergraduate in the Études françaises program at Concordia. He credits courses like Correction Phonétique for teaching him the basics of pronunciation, and Communication Orale for allowing him to put his speaking and listening skills to practice.
A supportive instructor can make all the difference, Romero says.
"Svetla Kaménova was a tremendous professor for Correction Phonétique. She was very open to helping students and inviting them to go to her office hours. She was definitely reflective of the rest of the department."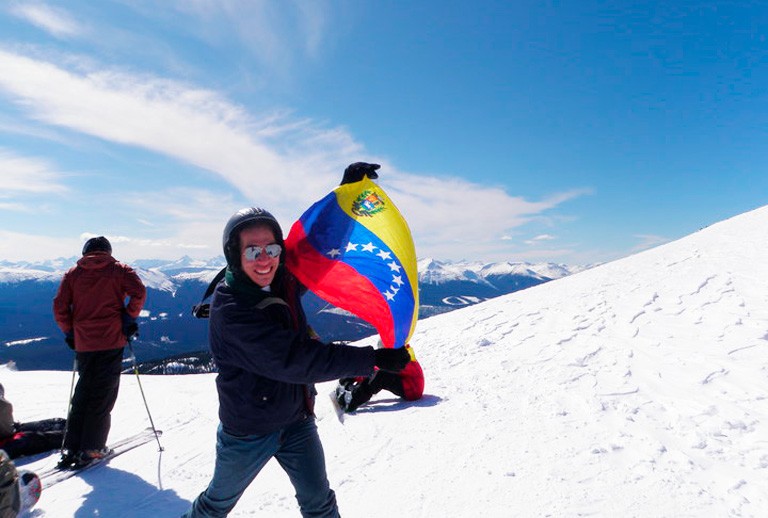 As he discusses his growth into a fluent French speaker, Romero says every class — from pronunciation, to speech, to writing ­— served as a building block in his mastery of the language, leading him to acquire useful skills.
One of his favourite classes in the program — Écriture pour le web, taught by Adel Jebali — focused on teaching students how to make websites entirely in French, using HTML code.
"We had to write our own content to put it on the website we made. So taking writing courses beforehand gave me the necessary knowledge to produce this content and publish it online."
'I'm giving back to Concordia'
Since graduating two years ago, Romero has been keeping busy as the program coordinator for the department he speaks so fondly of, advising students who are treading the same academic path he had once been on.
Reflecting on his journey from student to staff member, Romero says he feels grateful. "I love my job, because I'm giving back to Concordia."
His advice to other students?
"Whatever you're doing, do it with passion. Because time flies and you don't want to work at a job where you just show up to get paid."

Find out more about Concordia's Département d'études françaises.
---