What do PhDs need to succeed outside academia?
Concordia aims to develop better career-management skills among doctoral students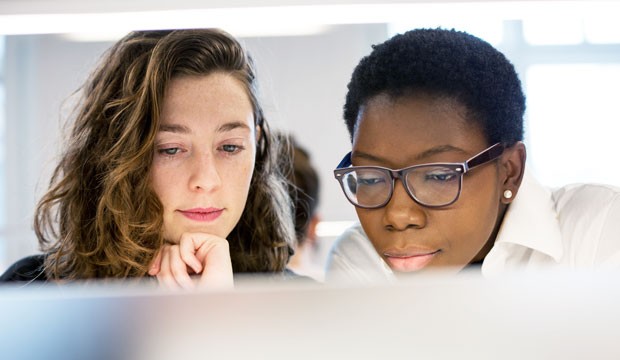 With about 80 per cent of PhD graduates headed for non-academic employment, Concordia wants to equip them with career-management skills for life outside the university.
GradProSkills offers professional-development workshops and resources designed specifically for graduate students at Concordia. In September 2016, it launched a collaborative initiative with McGill University's SKILLSETS program to develop leadership skills among PhD students pursuing employment outside academia.
Frédérica Martin, manager of Academic Programs and Development with the School of Graduate Studies (SGS), says the latest stage of this training initiative comes as a result of feedback from both students and employers.
"We were told that PhD students generally lack career-management skills, not only in the sense of how to search for a job but also in terms of taking responsibility for their own pathways," Martin explains.
To address these concerns, SGS hired a Concordia student researcher, Vicki Embree, to develop a report that will lead to a series of pilot projects.
University-wide solutions
A master's student in the Educational Technology Program, Embree's research focuses on human performance technology.
Hired for the project in September, Embree spent the fall term reviewing literature in order to develop a set of interview questions for students, alumni, graduate program directors and supervisors.
She also looked at what other universities have offerings like GradProSkills, and whether any universities are incorporating internships into their PhD programs.
The aim is to develop ideas that will benefit the university as a whole, not just particular units. "Everybody's just starting research on PhD students and these alt-careers. That's even a new term — alt-career," Embree says.
According to Martin, there are very few subject matter experts in this area, which makes this major needs-assessment so important. Specialists who are dedicated to working with PhD students often only create projects for specific university services, such as career placement centres.
"What are the gaps within the larger university as a student moves through a program? What is there that facilitates career planning for students?" Martin says. "I don't think that assessment's been done."
Embree's recommendations will determine what pilot projects are carried out later on. Possibilities include workshops or training sessions, as well as activities that may involve supervisors and department assistants.
"But first, we need to get the information," Martin says.
'Still room to improve'
Embree is currently collecting data through a series of interviews that will inform her final report. GradProSkills hopes to submit the report to the university by the end of March.
This project is supported by a grant from Entente Canada–Québec.
For Martin, the results of the 2016 Canadian Graduate and Professional Student Survey demonstrate why their research is vital.
"Concordia is within the national average regarding student satisfaction about advice on career options outside academia. But we feel there is still room to improve."

Learn more about workshops offered by Concordia's GradProSkills.

---