Concordia's new food service provider focuses on ethical dining
Aramark is bringing a local, sustainable menu to campus this fall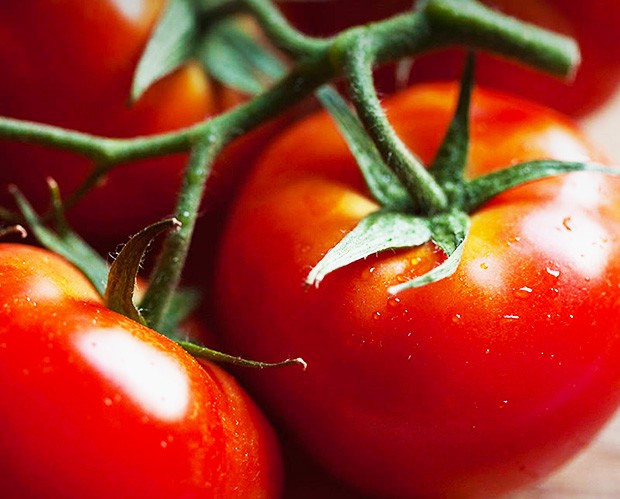 "We want students to be able to go to different locations and not find the same thing over and over," says Paul Quinn, Aramark's district manager. | Photo courtesy of Aramark
Concordia's food services are getting a healthy makeover with more vegetarian, vegan, fair trade and local options soon to be offered on menus across campus.
With new cafes, made-to-order meals, sushi, noodle bowls and much more, Aramark, the new food service provider, is promising variety to students.
"We wanted to create destinations," says Paul Quinn, Aramark's district manager. "We want students to be able to go to different locations and not find the same thing over and over."
After a tendering process borne through the Food Advisory Working Group and campus-wide consultation, the university chose Aramark because of its strong commitment to community and dedication to social and corporate responsibility.
"We feel that Aramark, with its passion for food and emphasis on sustainability and health and wellness, is the right food provider whose vision aligns itself with Concordia," says Sabrina Lavoie, executive director of Budget Planning and Business Development. "We are pleased to welcome Aramark to our campus to work with Concordia Food Services."
Renovations happening on campus
Aramark is currently renovating retail spaces and getting settled on campus in anticipation of its September launch. One major change is happening in the Henry F. Hall (H) Building where preparations to open a Green Beet Café are now underway. The cafe will offer vegan, vegetarian, halal and kosher foods in the form of homemade soups and salads, grab-and-go meals and hot entrees. The cafe will also feature sustainable coffee courtesy of Marley Coffee.
In the J.W. McConnell (LB) Building, updates include a larger menu for Bento Sushi, a Tim Horton's and Freshii, a new dining concept coming to Concordia. Freshii focuses on healthy options including salads, smoothies, bowls, wraps and burritos. The LB Building is also getting a Starbucks with a seating area in the lower level.
On the Loyola Campus, the SP Café in the Richard J. Renaud Science Complex is being renovated to feature a Tim Horton's and a European-style market offering fresh baked goods, sandwiches, salads, soups and entrees.
The locations will also feature "Get the Good Stuff," Aramark's daily prepared healthy-balanced meals and snacks for students on the go.
Meet the executive chef
Aramark's executive chef Daniel Poulin is busy setting up his equipment and getting comfortable in his new workspace. A multiple award winner, Poulin brings a wealth of experience to Concordia — he has worked in California-style and upscale Italian restaurants in Vancouver, spent 10 years cooking in Tokyo and completed a month-long pizza apprenticeship in Italy.
"As much as he enjoys cooking at the back of the house, you'll also see Chef Daniel out on the floor engaging with the community, and asking them for their opinions on what they might want to see," says Quinn.
Supporting local producers
Aramark has made a commitment to focus on local ingredients and produce — sourced from within 500 kilometres. Its menus will include items like fresh Quebec fruit and vegetables, Quebec tofu in soy-based drinks and Quebec poultry. Even the wheat in its flour will be locally sourced.
"Part of the university experience in our view is not only getting to know the city, but also getting to know the food of that city, and trying new things," says Quinn.
Quinn explains that Aramark has several ways of making sure it meets sustainability targets, including tracking purchases through its orders and working closely with Poulin to alter menus based on what's seasonally available.
Students will not only know where their meals are coming from, but also their nutritional content via signs at the retail stores and labels on the food itself, with additional information and details available on the company's website.
Aramark will also have a sustainability, health and wellness manager on campus to work as a liaison with the university, while Concordia will continue to track its own green efforts through its Food Advisory Committee. As a registered nutritionist the manager will help guide people with dietary goals and restrictions, and those wanting to make healthy choices.
In addition to buying locally and ethically, Aramark has green practices that include trayless dining, travel mug and recycling/composting programs, as well as energy and water conservation guidelines for staff.
"We're excited about this opportunity," says Quinn. "We're extremely proud to have been selected by Concordia University and we'll work really hard to meet the commitments set forward."
Learn more about Concordia's new beverage service provider.
---