What's next for Concordia? Be a part of the thinking
Students, faculty and staff are encouraged to participate in upcoming idea cafés
January 28, 2015
Source: University Communications Services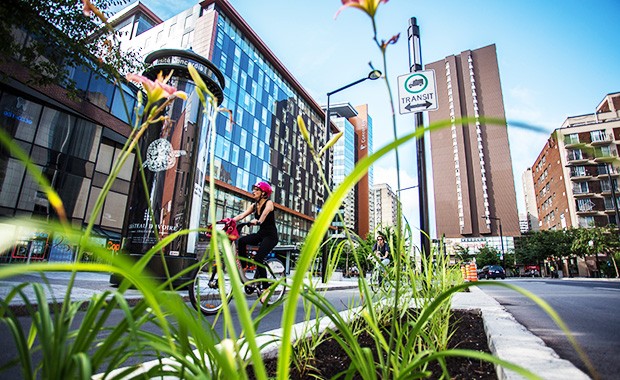 A series of conversations or "idea cafés" is being held as part of the university's strategic directions initiative.
Between February 6 and 20, students, faculty and staff are invited to participate in a series of idea cafés that are being organized to engage Concordians in conversations to help chart the university's future directions.
These cafés will promote small group conversations focused on exploring three main questions:
What are some of the most important issues facing Concordia as a higher learning institution in the 21st century?
What key questions do we, as a university community and an institution, need to be asking ourselves as we think about the decade ahead?
Within the next 10 years, what would you like to see Concordia become? What can we do to position ourselves to thrive?
The outcomes of these conversations will be provided to the Strategic Directions Advisory Committee, chaired by Alan Shepard, president of Concordia. This committee includes members of the Senate Steering Committee and the Academic Planning and Priorities Committee, as well as students, student leaders, researchers, faculty and staff.

Strategic Directions: Idea Cafés

Loyola Campus
Friday, February 6
Thursday, February 19

Sir George Williams Campus
Friday, February 13
Friday, February 13
Friday, February 20


Speaker Series: The Future of the University and the Future of Learning
The university is also inviting a diverse group of thought-leaders from Canada and the U.S. as part of a speaker series, The Future of the University and the Future of Learning. Their insights and know-how will help the university to chart its strategic directions over the next decade.
The next event on February 5 will address the question, "What is next-generation learning?" It features Randy Bass, the vice-provost for Education at Georgetown University.
Elizabeth Cannon, president of the University of Calgary, comes to Concordia on March 10 to address the question, "How can universities go from good to great?"
---