Meet top brains @ e.SCAPE conference
Atsusi Hirumi on high-tech innovations for student-centred learning
When Atsusi Hirumi addresses Concordia's first-ever e.SCAPE: Knowledge, Teaching, Technology conference in April, he'll present a range of creative approaches to teaching, many of which integrate technology.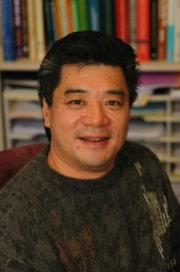 Hirumi, an associate professor of instructional design and technology at the University of Central Florida, is one of the conference's keynote speakers. He'll present his research on the design and sequencing of interactions with students, which will offer instructors ideas on how to create courses that are student-focused rather than teacher-directed.

For more than 17 years Atsusi has focused his teaching, research and practice on the design of online and hybrid learning environments in educational and military institutions as well as medical centres across North, South and Central America and the Middle East. For the past five years, he has concentrated on the use of story, play and games to evoke emotions and spark imagination in experiential learning.

Concerned that faculty rely on past practices because they are given too little time and training to develop new teaching approaches, Hirumi will guide conference participants on the teaching of various types of content and the appropriate teaching strategies to use with each. All of these suggestions emerge from recent research on teaching, innovation, and creativity.

He will also engage participants in discussions about how to create environments that foster creativity and fuel critical thinking through the design of hybrid and online coursework. And he'll discuss the tools available for educators to succeed in integrating emerging technologies into the learning experience.

Hirumi holds the distinction of being the only two-time recipient of the Web CT (course tools) Exemplary Online Course Award, given by the developer of the online system that is used by more than 10 million students in 80 countries. He recently edited the book Playing Games in School and currently has a three-book series on grounded designs for online and hybrid learning in press.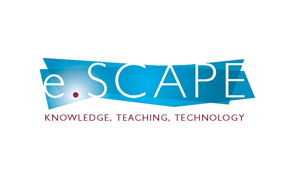 Kenneth G. Brown, the second keynote speaker at the e.SCAPE conference, will be profiled in next week's NOW. Both keynotes will give special master classes for PhD students during the conference. More details to come in the weeks ahead.

The e.SCAPE conference is designed to support Concordia's Academic Plan. The plan's three main priorities are innovative and dynamic undergraduate offerings, graduate student recruitment, and investments in the libraries.

Organizers of the conference are hoping a series of plenary sessions will facilitate lively discussion about the pedagogical merits of technology tools in a relatively casual setting. The program will also provide faculty with the latest research findings on how to integrate new technologies to enhance the classroom experience. Read more about the conference.
Keynote addresses are scheduled each day at noon. The conference is open to the entire Concordia community: students, staff and faculty members. Participants may attend as many sessions as their schedules permit. No advance registration is required for most sessions; admission is on a first-come, first-served basis.

Related links:
• e.SCAPE
• Atsusi Hirumi's faculty profile page
• Read more about the conference: "E-learning: New pathways in education" — NOW, February 20, 2013
---