Pat Pietromonaco appointed senior director, property management
Will play a key role in overseeing all aspects of managing Concordia's properties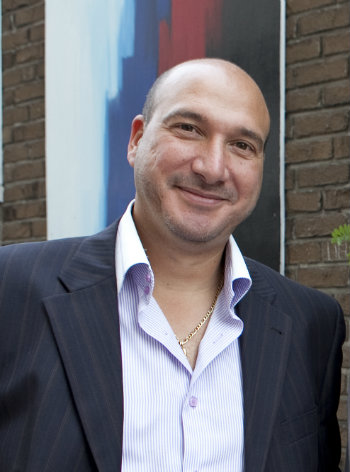 Associate Vice-President Facilities Management Peter Bolla, is pleased to announce the appointment of Pat Pietromonaco to the position of senior director, property management within Facilities Management.

Pietromonaco is responsible for overseeing all aspects of property management, including property managers, infrastructure operations, custodial services, transportation, distribution, technical coordination and process improvements.

"Pat brings a dynamic mix of experience, education and institutional knowledge," says Bolla. "He successfully focuses on customer service and practices a collaborative leadership style."
Pietromonaco began his career at Concordia University in 1989 and has held positions of progressively greater responsibility in Facilities Management. He has held the positions of manager of distribution, transportation and mail services, property and operations manager of the Loyola Campus and property manager of the Sir George Williams Campus.
Pietromonaco completed an MBA at the John Molson School of Business in 2012. He holds a professional development designation from the Building Owners Management Institute and he is also recognized as a Certified Property Manager by the Real Estate Institute of Canada.
Over the past five years, Pietromonaco has played a key supporting role in numerous, renovation and new construction projects on both campuses, including construction of the Molson Building and Richard J. Renaud Science Complex and the renovation of the Communication Studies and Journalism Building, and Jesuit Residence buildings.
The position is effective as of December 10, 2012,


Related links:
• Facilities Management

---