A bright bolt from Tampa Bay
NHL salary cap expert Julien BriseBois returns to Concordia for a Homecoming talk
Julien BriseBois, assistant general manager of the Tampa Bay Lightning hockey team, returned to his roots on October 11 as part of Advancement and Alumni Relations' Up Close and Personal lecture during Concordia's Homecoming 2012.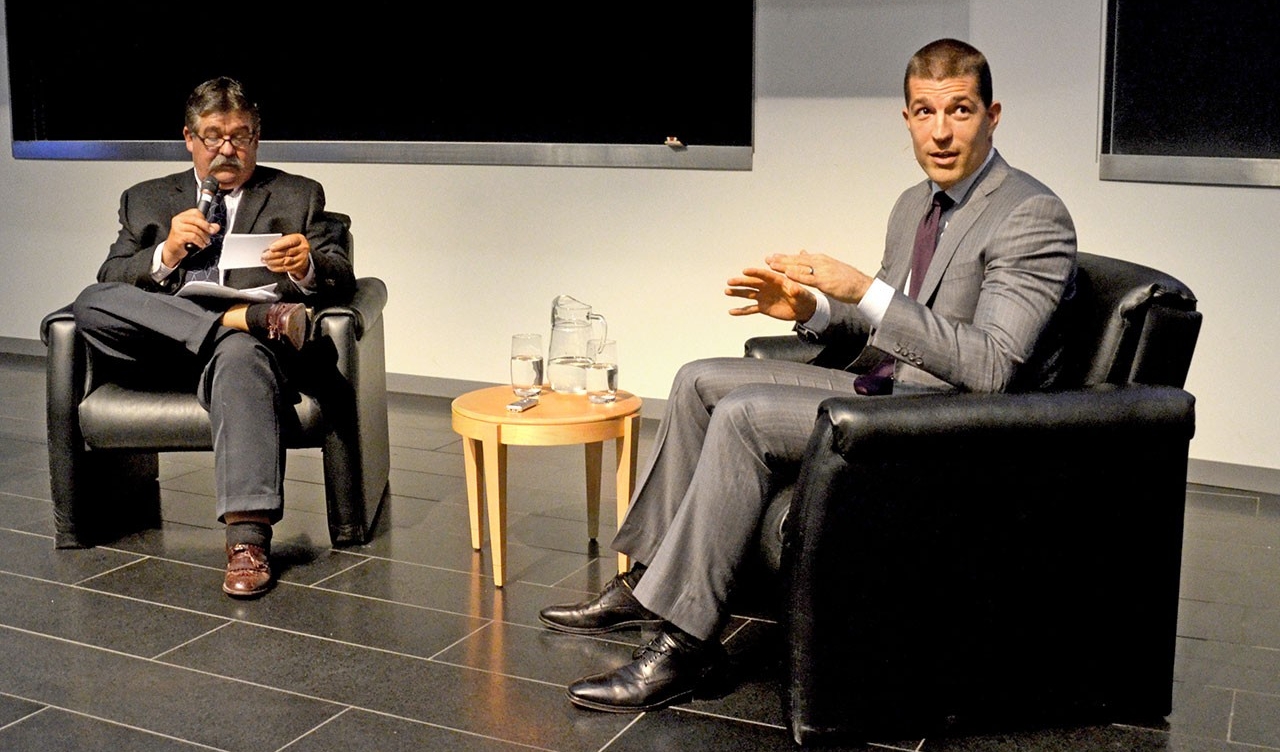 Tampa Bay Lightning assistant general manager Julien BriseBois and CTV News Montreal's sports anchor Randy Tieman talk hockey at Homecoming 2012.
BriseBois, EMBA 07, former director of legal affairs with the Montreal Canadiens, talked all things National Hockey League with Randy Tieman, sports anchor at CTV News Montreal.
The gathering at the BMO Amphitheatre wrapped up 13 days of tremendous Homecoming events that kicked off with the Shuffle, AAR's mainstay student awards fundraiser.
---