Must-see TV?
Concordia expert: why shows thrive or die
Welcome to fall — television's most costly and competitive season — when a bevy of new shows are launched for public consumption. Few will survive and the majority will soon be axed from schedules.

From September through October, American networks such as ABC, CBS, NBC and Fox will premier dozens of shows each. That dizzying glut of comedies and dramas, all vying to grab attention from established shows or competing prime-time newbies, means most freshmen will be killed before November.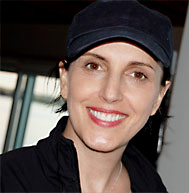 "Many shows are given three episodes to find an audience, while some stinkers are cancelled after just one episode," says Rae Staseson, chair of the Concordia Department of Communication Studies and an expert in TV production.

"The fall television season is much like Risk — a game of strategy and positioning," she continues. "A key to whether a show will last or not is where and when it's positioned in a network's primetime schedule."

Networks introduce so many new offerings at once in a gamble for the next small screen gem. "The thinking is, 'If we can catch the next Glee or the next 30 Rock, then it's worth the expense,'" Staseson says. "A flagship show can carry a network's smaller ones."

Each network will spend fortunes to create, advertise and test their programs during a mercilessly short period. It is estimated that producing a drama costs $1 million or more per hour.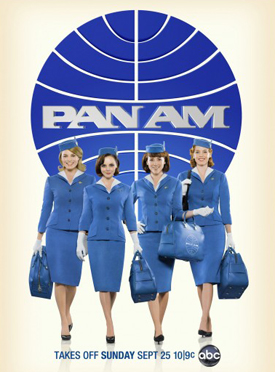 The continuing explosion of cable specialty channels, such as the Oprah Winfrey Network, hasn't helped the odds of must-see TV. "Extra channels means more shows get tested," says Staseson. "It's a bit insane, actually. Talk about costly gambles."
As for predicting what shows might thrive, there are some clear bets such as Pan Am (ABC / CTV, Sundays). "This show is playing off the sexy, retro wave that made Mad Men a hit," Staseson says, noting dramas are expensive to produce with multiple sets and big name actors, which means they're usually given more time to capture an audience.

Staseson won't wager on which comedies will succeed, but says there's a clear theme in all the new sitcoms: "It's the season of strong, sassy, potty-mouthed women."

Comedies are less of a financial gamble to test, since they cost a fraction of a drama. "All that's needed for a sitcom is a couple of sets, a home or a workplace," says Staseson. "And a cast of wacky characters that audiences can relate to."
Pan Am's Quebec-Concordia connection
Fans of Pam Am might be interested to know there's a Concordia connection to the show. Screenwriter Elizabeth Cormier, a graduate of the Mel Hoppenheim School of Cinema (BFA 2005), works as the assistant to the executive producer on the new drama. As a behind-the-scenes employee, she swayed Pan Am's producer-director to consider Quebec actor Karine Vanasse as one of leads. Vanasse cinched the part and now plays Collette Valois, a Pan Am flight attendant from France.

Related links:
• Concordia Department of Communication Studies
• Concordia Centre for Broadcasting Studies
• Fall TV Preview

Media contact:
Sylvain-Jacques Desjardins
Senior advisor, external communications
Concordia University
Phone: 514-848-2424, ext. 5068
Email: s-j.desjardins@concordia.ca
Twitter: http://twitter.com/concordia


---