Computer Store reopens for business
Renovations mean customers can now try out new products.
The Computer Store has reopened after being closed during the month of May for renovations. The store now features a station with computers and iPads that allow users to test out products before making a purchase.

"This work was done in line with our strategic plan to modernize, renovate and refurbish store locations and become the retailer of choice for students, faculty and staff," explains Daniel Houde, director of Campus Retail Stores.

A reopening event will take place at the start of the fall semester, with exciting offers, in-store demonstrations, giveaways and more.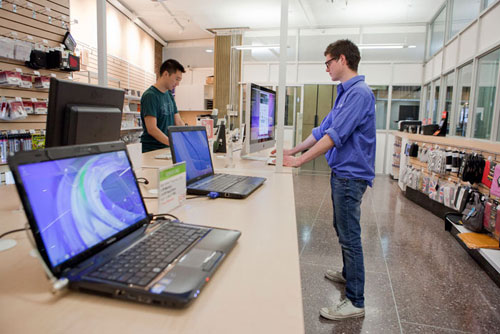 Related links:
• Concordia University Computer Store
• "Sir George Williams Campus ComputerStore Services Interrupted" - NOW, April 19, 2011




---