New Dean of Students appointed
Andrew Woodall has been named the new Dean of Students, effective June 20, 2011. He replaces Elizabeth Morey who served in this position since March 2008.
Vice-President, Services, Roger Côté is pleased to announce the appointment of Andrew Woodall as the university's new Dean of Students, effective June 20, 2011. The previous dean retired this term.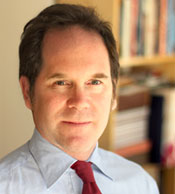 "I would like to thank Elizabeth Morey who served as Dean of Students since March 2008. I am very appreciative of her dedication to the university community. She embodied the true notion of being a service to students and was respected for it," says Côté.

Responsible for directing the strategic and operational planning activities of the Office of the Dean of Students, Woodall will provide support and advice to institutional and student leaders on matters relating to student life. He will also offer outreach and training programs to students, as well as oversee the Multi-Faith Chaplaincy.

Woodall holds a master's degree in management (Voluntary Sector Leadership) from McGill University, and has extensive work experience in the education milieu, having served as director (Excellence Award Program) for the Canada Millennium Scholarship Foundation. Prior to that, he was program officer for the J.W. McConnell Family Foundation, mentoring young social entrepreneurs and advising on the strategic direction of the foundation.

Woodall is heavily involved in volunteer service, especially in terms of education. He sits on the board of directors of both Centraide du Grand Montréal and The Natural Step (Canada). He is also on the council of members for the Canadian Education Association and a member of Education Canada's editorial board.
Related links:
• "Concordia's dean of students retires" - NOW, May 18, 2011
• Office of the Dean of Students
• Centraide
• The Natural Step
• Canadian Education Association
• Education Canada
---