Where creation and production interconnect
A new certificate program from Faculty of Fine Arts expands offerings for graduate students
The Faculty of Fine Arts has launched a hybrid performing arts graduate certificate, exploring the working relationship between technical knowledge and creative processes for the stage.
The Graduate Certificate in Creative Practices in Technical Production for Live Performance, offered jointly by the departments of Contemporary Dance, Music and Theatre, re-envisions the role of technical production by teaching students to move beyond their traditional roles and encouraging them to learn new ways of collaborating with creative teams.
The cutting-edge program, the only one of its kind in Canada, reflects changes in today's live production industry.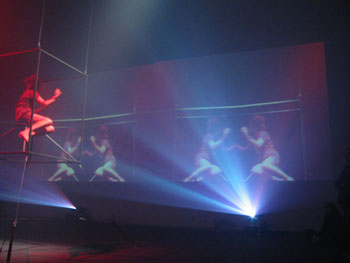 Concordia has demonstrated leadership in the field. Recently, Theatre alumna Christine Jones was awarded a 2010 Tony award for Best Scenic Design of a Musical for her work on the Broadway production of Green Day's American Idiot.

"In recent times, the lines between directing and designing have become blurred, as have those between video and lighting," explains graduate program director and Theatre professor Eric Mongerson.
"It's time to rethink our traditional ways of creating live performance."
In traditional live performance, there has always been an imaginary line between the role of the technical director and the designer. As a result, there are times when the two do not collaborate on key decisions.
"When I work as a designer I find that technical personnel do not often advance the work artistically," says Mongerson. "When I work as a technical director I find that designers are often starving for assistance in realizing an artistic vision."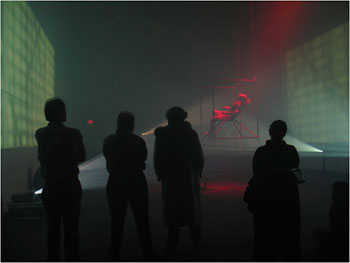 "As technologies in live performance advance beyond their traditional roles I find that there are technical craftspersons but few technical artists," he adds.

Concordia's performing arts departments, particularly the Department of Theatre with its Design for the Theatre program, have had success at the undergraduate level teaching artists how to communicate better with technicians.

The new graduate program takes this teaching philosophy one step further by bringing skilled technical staff into the creative fold during the process, before the artistic vision is complete. Candidates should be creative, critical and collaborative thinkers, capable of adapting and applying disparate techniques towards the goal of achieving a strong artistic vision.
The deadline for application to the Graduate Certificate in Creative Practices in Technical Production for Live Performance is June 1 for Canadian students and February 15 for international students.

Related links:
• Painting Broadway a new shade of punk -- NOW, December 17, 2010
• Department of Contemporary Dance
• Department of Music
• Department of Theatre
---