Order of Canada for Raymonde April
Studio arts professor recognized for her important contribution to the evolution of documentary photography in Canada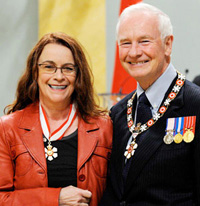 Raymonde April, Chair of the Concordia Department of Studio Arts, was appointed an Officer of the Order of Canada by His Excellency the Right Honourable David Johnston, Governor General of Canada, at an investiture ceremony at Rideau Hall in Ottawa on November 17.

She was recognized for her important contribution to the evolution of documentary photography in Canada, in particular her incorporation of self-portraiture and details from daily life.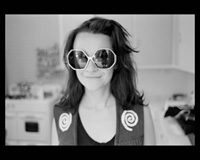 Her works, which include publications and films, have been featured in national and international exhibits and acquired by prominent museums.
Constantly on the lookout for new artistic avenues, Professor April is also committed to the artistic community and she co-founded one of Canada's first artist-run centres, La Chambre Blanche.

In 2003 she received the Prix Paul-Émile-Borduas, which is the highest distinction accorded by the Government of Quebec to an artist working in the visual arts.

Related links:
• Concordia Department of Studio Arts
• La Chambre Blanche
• Order of Canada
• Raymonde April
---