Stained Glass Artwork by Yehouda Chaki unveiled at Concordia
Concordia unveiled a major new artwork by Yehouda Chaki on April 20, 2010.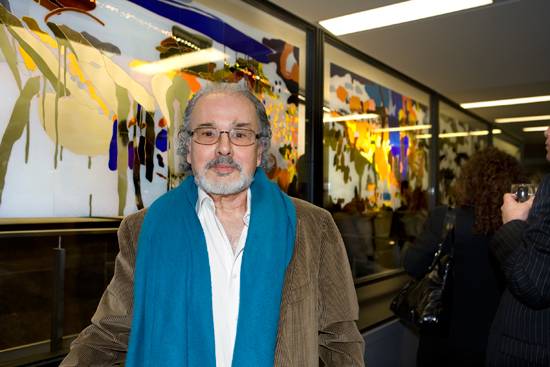 Concordia unveiled a major new artwork by Yehouda Chaki on April 20, 2010. The stained glass work has been positioned in the pedestrian tunnel spanning Guy Street which links two signature buildings in Quartier Concordia -- Engineering and Visual Arts (EV) and John Molson School of Business (MB).
Concordia acquired its first work by Yehouda Chaki in 1969; it is now in the permanent collection of the Leonard and Bina Ellen Art Gallery. "This latest piece, titled, The Four Seasons, will infuse the high-traffic passage with light, colour and energy", says Judith Woodsworth, President and Vice-Chancellor of Concordia University. "We are extremely grateful to donors and passionate art collectors, Diane and Salvatore Guerrera and family, for allowing us to integrate major public art works by Jesus Carlos de Vilallonga, Geraldo Pace and now Yehouda Chaki."
"Public art in Montreal is critical to the identity of our city", says Salvatore Guerrera. "I work closely with the university because they've accomplished great things through art and architecture, particularly in Quartier Concordia. Hopefully the thousands of students and members of the public passing through that tunnel will develop a relationship with the art, and those memories will be something they can build on."
Chaki's work is found in private and institutional collections the world over. Born in Greece and trained in Paris and Israel, he considers himself an expressionist. He has built his international reputation on his striking paintings but he was inspired to work in glass for this particular space. "The idea of dripping colour was very fresh. I'm a painter, not a stained glass maker. But I decided to do a collage of glass. It's stained glass without windows."
"This exciting new work is yet another example of the quality of the university's public art collection", says Manon Blanchette, Executive Director of the Board of Montreal Museum Directors. "It also highlights the importance of Concordia's partnership in this year's cultural initiative, Montreal: City of Glass."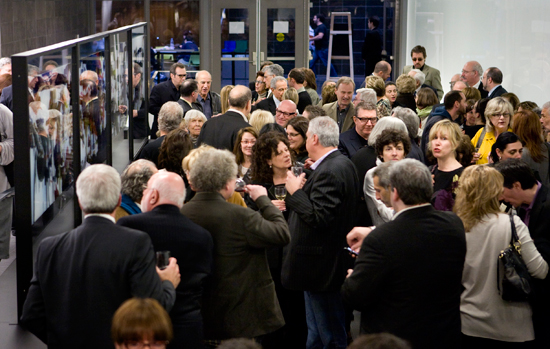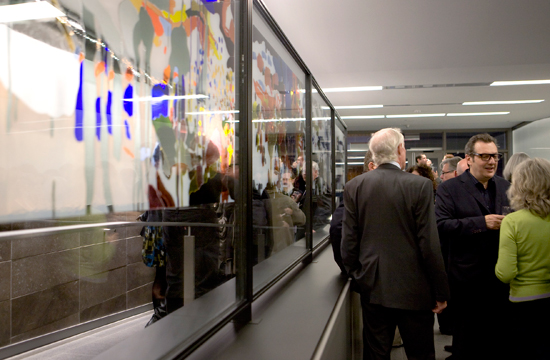 ---