notice
Special RACAR issue co-edited by Dr. Joana Joachim
salt. For the preservation of Black diasporic visual histories
RACAR: salt. For the preservation of Black diasporic visual histories, Fall 2022: 47-2. Guest editors: Pamela Edmonds, Joana Joachim
Dr. Joachim guest edited this alongside Pamela Edmonds, director of the Dalhousie Art Gallery. The issue features texts by and about several Concordians (current and former) such as Professor Deanna Bowen, Post-doctoral fellow Didier Morelli, PhD student Ra'anaa Brown among many others within and beyond the University's walls.
The journal salt. For the preservation of Black diasporic visual histories springs from Pamela Edmonds and Dr. Joachim's mutual interest and dedication to expanding discourses around Black diasporic artistic practices and cultural production, especially from within this land called Canada. This special issue stands as a reminder of the commitments made by countless individuals and communities - from the youth, to elders and ancestors - and it points to the need to continue to stretch the work of Black archival practices across time and space.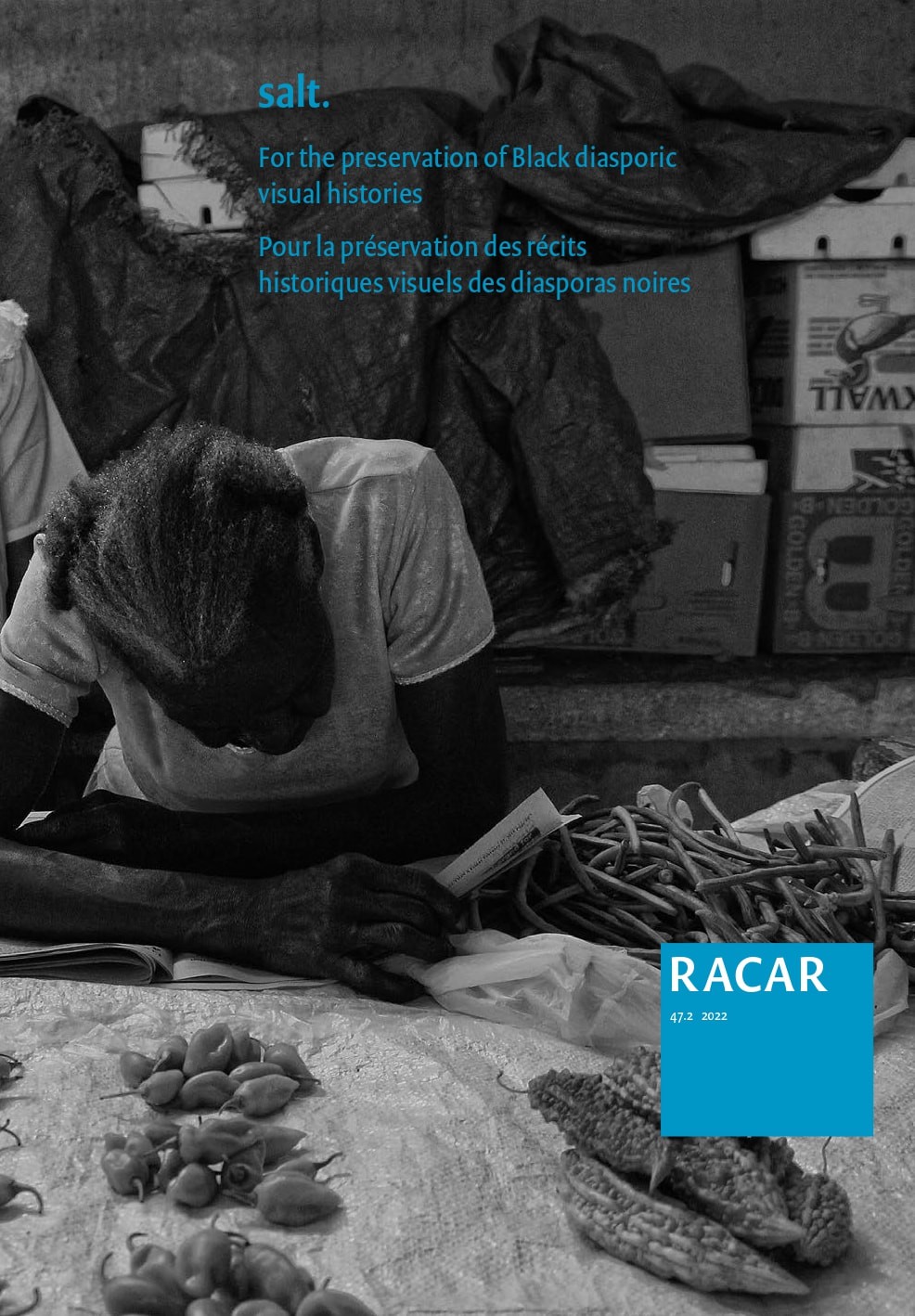 Cover: Anique Jordan, Market Woman, Salt Series, 2015. C-print. Courtesy of the artist.
---