Conferences & lectures
Engaging the Community Sector in Research on Aging
This presentation, discussion and roundtable is part of engAGE Grand Opening and Open House
---
DATE & TIME
Thursday, May 4, 2023
10 a.m. – 3 p.m.
Registration is closed
SPEAKER(S)
Shannon Hebblethwaite, Meghan Joy, Kim Sawchuk, Tracie Swim, Darla Fortune, Samuel Thulin, Christina Haralanova, Kate Marr-Laing, Laurie Fournier
WHERE
Online + in person
ER building, 2155 Guy Street, 6th floor
---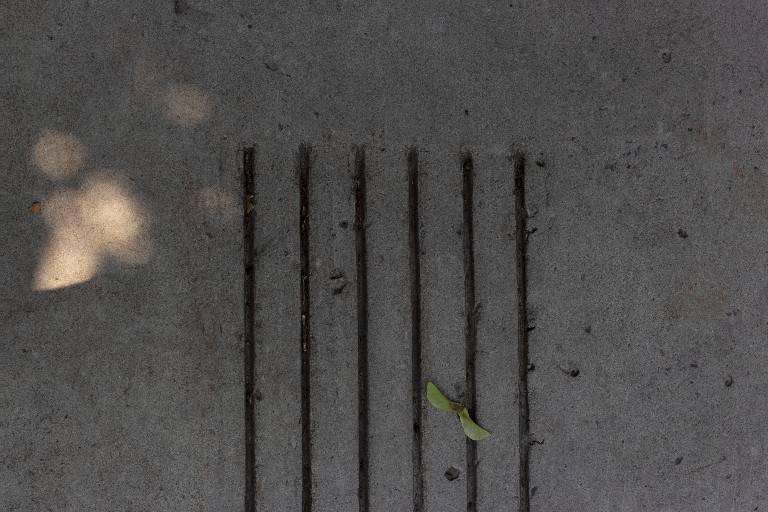 Engaging the Community Sector in Research on Aging will examine the essential role that community organizations play in supporting older people. This event features research that highlights the important work of the community non-profit sector in Montreal during the COVID-19 pandemic and beyond. We invite researchers, students, representatives from non-profit organizations, policymakers, and community members to join us in this conversation.
An interactive panel of researchers and community members will present the findings from the research and provide an opportunity to collectively strategize for change. This will be followed by a community-oriented round table focused on fostering meaningful collaborations. The event will be hybrid and host a maximum of 50 people. Coffee, tea, and light snacks will be provided.
The format of the event: Research presentation, panel discussion and round table
10 a.m. to 12 p.m.: Panel of researchers and community sector members
12 to 1 p.m.: Break
1 p.m. to 3 p.m.: Roundtable discussion with all participants
Accessibility information
The layout of engAGE space is wheelchair accessible. Microphones will be used. Gender-neutral washrooms are available on the same floor. Masks will be available onsite. Mask-wearing is encouraged at this event.
Speakers
Shannon Hebblethwaite
Professor, Department of Applied Human Sciences, Concordia University
Dr. Hebblethwaite's research focuses broadly on social inclusion for marginalized communities, including older adults. Her work on aging critically explores intergenerational relationships in families and, most recently, how digital media is implicated in these relationships.
Meghan Joy
Associate Professor, Department of Political Science, Concordia University
Dr. Joy is the Interim Director of engAGE. Their research explores the roles, programs, and capacities of municipal governments and non-profit organizations to support older adults to age in cities. This interest has led to a focus on the design and implementation of Age-Friendly City and Community programs in urban spaces.
Kim Sawchuk
Professor, Department of Communication Studies, Concordia University
Kim Sawchuk directs the Aging + Communications + Technologies Lab at Concordia. Her research and writing are focused on what it means to age in a digital world.
Tracie Swim
Program Director, Extra Miles
Tracie coordinates friendly volunteer visits for isolated Older Adults and award-winning intergenerational programming for Montreal West United Church's Extra Miles senior visiting program. She is a founding member of WIN – the West-end Intergenerational Network and current co-chair and a member of the Advisory Board for Concordia University's engAGE: Centre for Research on Aging and the Practitioner/researcher for engAGE Living Lab.
Darla Fortune
Associate Professor, Department of Applied Human Sciences, Concordia University
Dr. Fortune's research broadly aims to enhance inclusion and belonging, particularly for individuals at risk of experiencing exclusion from the community. Her work on aging focuses on changing the culture of dementia care in both long-term care and community settings.
Samuel Thulin
Aging in Data Project, ACT Lab
Samuel Thulin is an artist, researcher, and educator interested in the particularities of spaces and places, and in the movements and resonances of bodies, data, and sounds.
Christina Haralanova
Research Associate, Concordia University
Christina is a feminist researcher in technology, hacking and social justice, a free software activist and a trainer in the strategic use of information and communication technologies (ICT) for social movements. Currently doing postdoctoral research on the role of community organizations supporting older adults during the COVID-19 pandemic.
Kate Marr-Laing
Research Assistant, Concordia University
Kate is a master's student at McGill University's department of political science. Their research focuses on the role of non-profit policy advocacy in social movements.
Laurie Fournier
Research assistant, Concordia University
Laurie is a community worker and a researcher interested in the everyday lives of lesbians and butches, mental health in 2S/LGBTQIA+ communities, the provincial policy response to the problem of violence and discrimination against 2S/LGBTQIA+ communities as well as the 2S/LGBTQIA+ community sector in Québec.
---
This event is part of:
engAGE Grand Opening and Open House
---