Creative arts, Health & wellness, General, Mental health
Spoken Word Workshop
---
DATE & TIME
Thursday, October 6, 2022
3 p.m. – 5 p.m.
Registration is closed
---
Join the Concordia Zen Dens and the Black Perspectives Office for a spoken word workshop for self-expression and creativity.
Roen will share her creative process on how to move from ego voice to soul voice through writing. With poetry prompts and journaling techniques participants will have the opportunity to explore perceptions and how it affects one's overall well-being.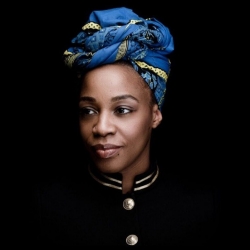 Facilitator: Roen Higgins is an award-winning spoken word poet, educator, and speaker. As the founder of The Elevated Creative, her mission is to elevate others through creative literacy and help get them unstuck and tap into their genius zone. She is dedicated to planting the seed that creativity should be fostered, valued, and celebrated.
Dubbed as Blu'Rva, Roen is as a repeat winner of many improv & slam poetry competitions.
---
This event is part of:
---