Community events
John Molson School Day
For the betterment of business and society
---
DATE & TIME
Thursday, November 18, 2021
12 p.m. – 1:15 p.m.
Registration is closed
SPEAKER(S)
Ajay Gupta, Marie-Claude Bourgie, Jordan LeBel, Suchit Ahuja, Tanya Singh, Hannah Arib
---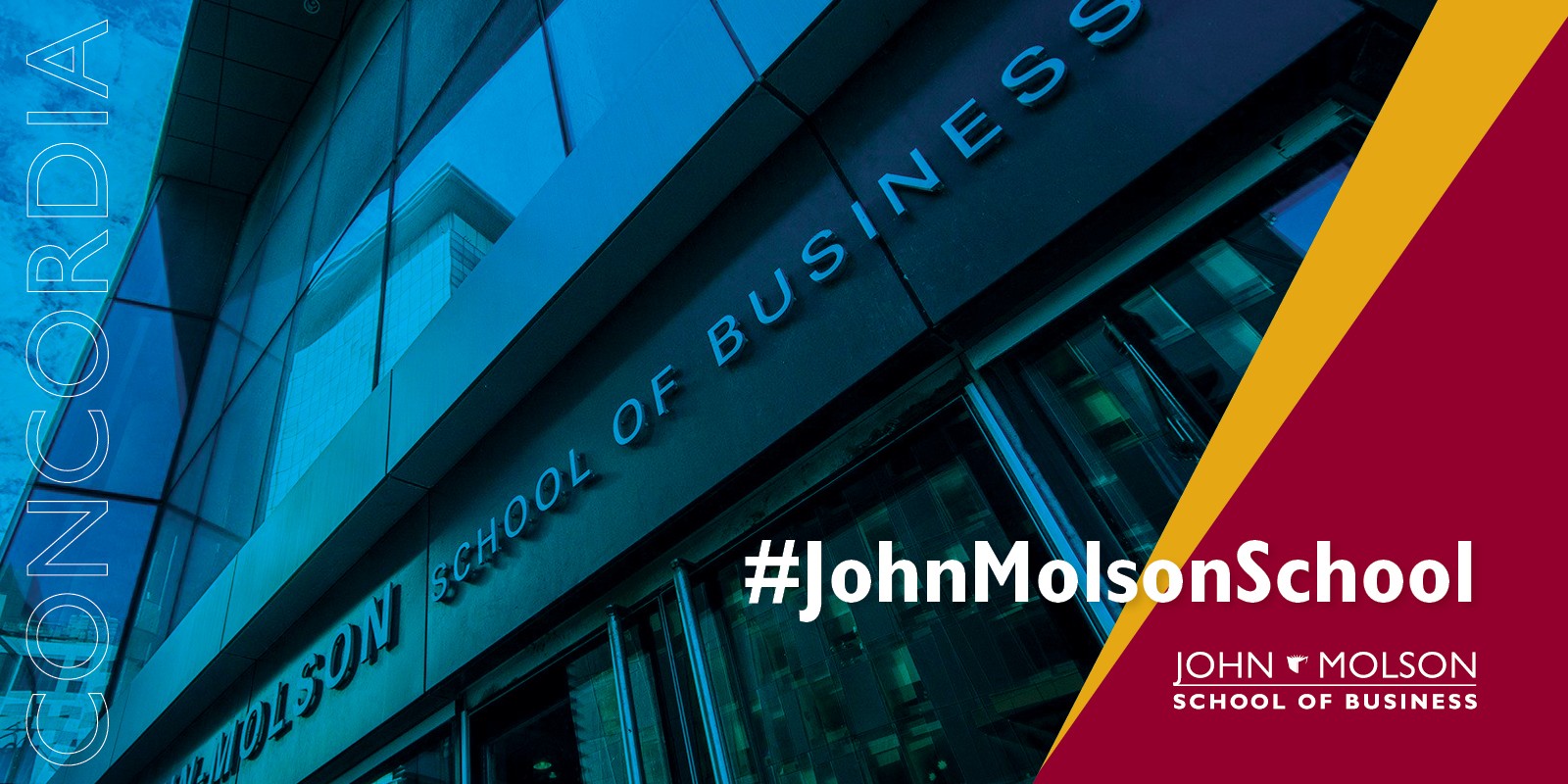 Join us for a special virtual event celebrating the John Molson School community. Hear from six John Molson School standouts as they share their vision for harnessing the power of business to create a better world.
John Molson School Day is a celebration of our outstanding students, alumni, faculty and staff. It's a day to show your pride and tell the world what the John Molson School means to you.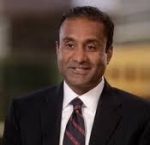 Ajay Gupta, BComm 95, wealth management specialist
Gupta, CPWA®, CRPC®, CIMA®, is a wealth management veteran and most recently, retired chief investment strategist at Creative Planning, a $90 Billion registered investment advisor.
Prior to his role at Creative Planning, Gupta was CEO and founder of Gupta Wealth Management that ultimately merged with Creative Planning. Since moving to San Diego more than two decades ago, Gupta quickly amassed the largest wealth management team in San Diego for Merrill Lynch and then UBS.
Gupta was the personal advisor to many ultra-high net worth families and was fortunate enough to have been featured by his friend and client Tony Robbins in his #1 New York Times Bestseller, "Money: Master the Game."
Gupta is the former president and current board member of the Chopra Foundation, the charitable arm of Deepak Chopra's endeavors. He is also a board member of the Tony Robbins Foundation. He and his family are active in the community with various philanthropic endeavors via his family foundation.
Gupta enjoys the company of fascinating people, international travels, fine dining, exploring investment opportunities, and most importantly spending quality time with his wife and three children.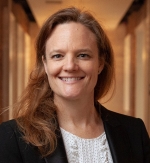 Marie-Claude Bourgie, MBA 11, executive director, Greater Montreal Climate Fund
Bourgie combined her dual university background in environment and finance to cultivate expertise in climate finance. As executive director of the Greater Montreal Climate Fund, Bourgie helps invest and develop programs to accelerate the scaling up of low-carbon solutions in the Greater Montreal area. She began her career as an international climate finance consultant for Global Consult and EcoRessources, guiding governments and the private sector on international climate change policies and financing models.
She worked for nearly six years as vice-president of Development for the One Drop Foundation, an organization with a project portfolio of more than $100M in 13 countries. Bourgie is passionate about developing financial structures that aim to maximize leverage to increase the social and environmental impact of projects.
Bourgie holds an undergraduate degree in geography from Bishop's University, a master's degree in environment from Simon Fraser University and an MBA with a concentration in finance from the John Molson School of Business. She is a member of the board of directors of the Canadian Forum for Impact Investment and Development. Bourgie was recognized as one of Concordia's 2021 Top 50 Under 50 Shaping Business.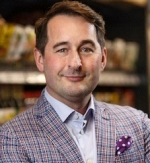 Jordan LeBel, professor, Department of Marketing
LeBel joined Concordia's John Molson School of Business in 2000. He teaches food marketing and marketing management and previously headed the Executive MBA program and the Luc Beauregard Centre of Excellence in Communications Research.
LeBel started his career in professional kitchens at the age of 12 and has been a chef and a restaurant reviewer. He has taught at the School of Hotel Administration at Cornell University and lectured at the École Hôtlière de Lausanne in Switzerland.
His research focuses on hedonic and aesthetic consumption, especially as it relates to the definition of pleasure, its various dimensions, and its impact on decision making and behaviour in the areas of food choices and healthy eating and lifestyles. His research has been featured extensively in both broadcast and print media around the world and he is a regular commentator on food and restaurant marketing in the local and national media. He regularly consults for organizations in the food, foodservice and retail industries.
He is the recipient of the 2005 and 2010 best teacher award at the John Molson School of Business, the 2011 President's Excellence in Teaching Award, the 2011 MBA Professor of the Year award and the 3M National Teaching Fellowship. LeBel is also actively involved in various charities and non-profit organizations, notably as a member of the board of directors of YES Montreal, the Quebec Society of Public Relations Professionals, and Croquarium. He currently sits on the Scientific Committee for the Prevention of Obesity at the Institut national de santé publique.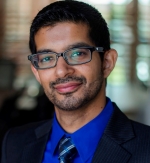 Suchit Ahuja, graduate program director, MSc Business Analytics and Technology Management
Ahuja is an assistant professor in the Department of Supply Chain and Business Technology Management at the John Molson School. He holds a PhD in management information systems from the Stephen J.R. Smith School of Business at Queen's University and an MSc in IT from Purdue University.
Ahuja's research focuses on digital strategy and innovation, digital platforms and ecosystems, frugal digital innovation, societal impacts of digital innovation, and community-based innovation.
For his research, he has worked with small and medium enterprises and startups in India, USA, and Canada. Ahuja has secured research funding from federal and provincial funding agencies such as SSHRC and FRQSC. He has published his research in international conferences and journals including AoM, ICIS, AMCIS, Conf-IRM, R&D Management, IEEE, ACM, Kindai Management Review.
Ahuja has served on prestigious committees such as the Standards Council of Canada and is a member of the board of advisors of BizSkills Academy, an education-focused startup in Ontario.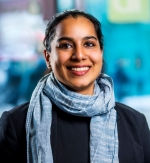 Tanya Singh, PhD candidate and Public Scholar
Singh is a doctoral candidate in marketing at the John Molson School of Business. She holds a PhD in Evolutionary Biology from the University of Pennsylvania and a Bachelor of Engineering in Biotechnology. Prior to starting her PhD in marketing, she carried out research in genetics.
Singh leverages her interdisciplinary background to study consumer decision making. She examines the consequences of putting off choices on consumer behavior. Her dissertation examines how putting off decisions can have significant impact on subsequent consumer decisions. She is the recipient of the Howard Webster Award for Graduate Excellence. She is also involved in developing and delivering a data analysis workshop targeted towards graduate students at Concordia.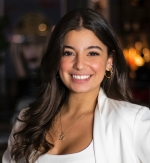 Hannah Arib, undergraduate student and co-president, Enactus Concordia
Arib is a dedicated third-year marketing student that is passionate about social entrepreneurship. She is constantly using her business knowledge to positively impact her community through involvement, volunteering and personal projects.
In her third year of involvement with Enactus Concordia, she gets to lead the executive team as co-president, while working hard to maintain her ranking on the Dean's List. This business woman rallies the energy, ideas and passion of her team to initiate actual change in modern-day society. Hannah lives by the saying "A head for business, a heart for the world," driving her every day to be the best version of herself.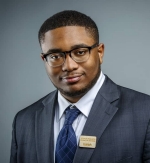 Isaiah Joyner, BComm 21, event emcee
Joyner began his community involvement running for the board of directors of the Commerce and Administration Students' Association. This experience motivated Joyner to run for a student leadership position. In 2019, he was elected as the external and mobilization coordinator at Concordia Student Union (CSU). In 2020, Joyner became the CSU's general coordinator, where he exemplified leadership during a global pandemic and was a key factor within the awakening of the Movement for Black Lives. He was also a member of the Institute for Cooperative Education, where he was named Co-op Student of the Year in 2018 from a pool of 3,000 students and where he volunteers as a peer mentor.
Joyner graduated in 2021 with a Bachelor of Commerce, majoring in finance. He is the proud recipient of the 2021 Concordia Medal and Lieutenant Governor Medal. Joyner continues to impact the Concordia community by contributing to various boards and being a member of the President's Task Force on Anti-Black Racism.
---