Fairs & festivals
Holiday Market
---
DATE & TIME
Thursday, November 23, 2023
11 a.m. – 4 p.m.
WHEEL CHAIR ACCESSIBLE
Yes
---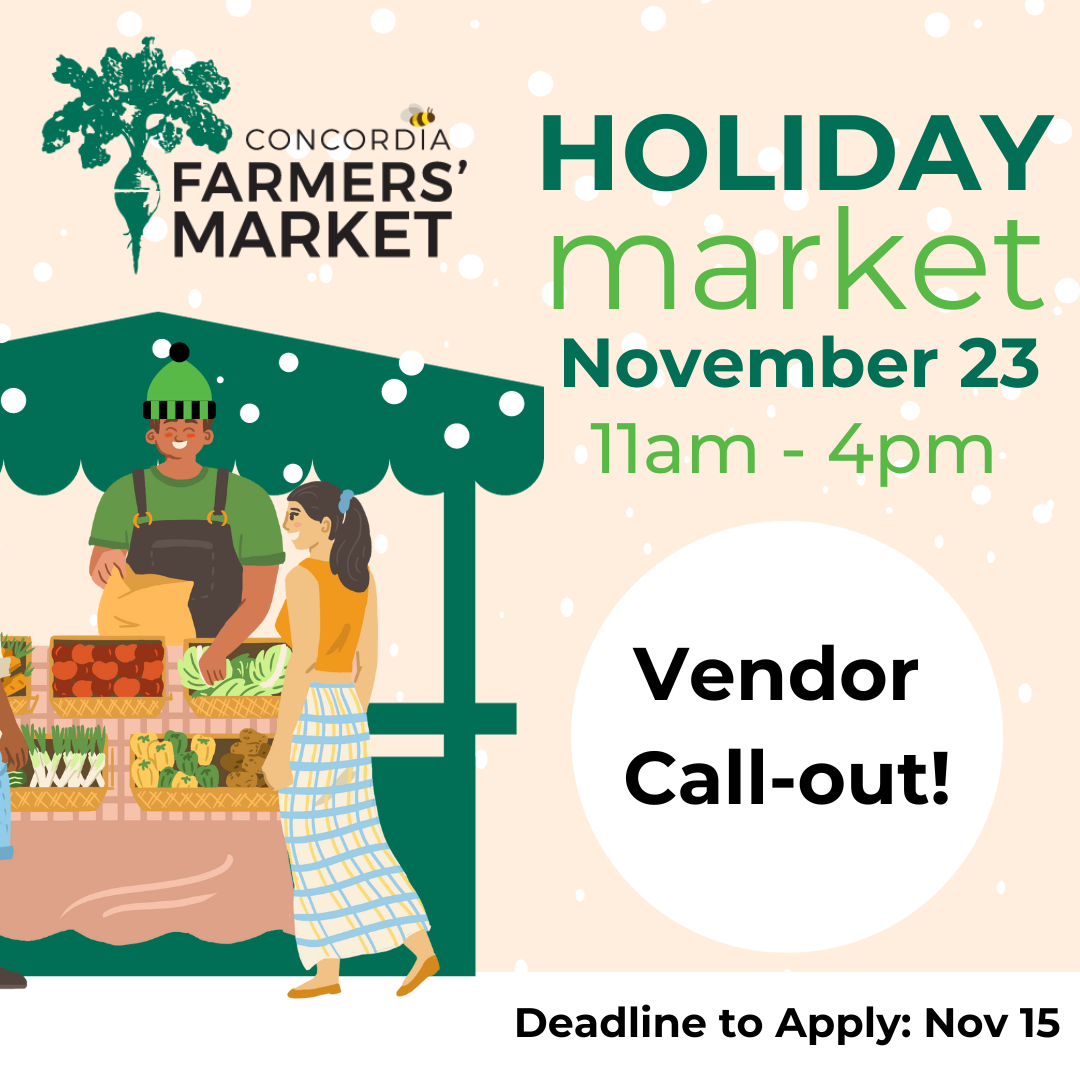 We are so excited to announce a holiday market on November 23rd from 11am-4pm in the EV Building Atrium!!
We are specifically looking for bread and baked goods, honey and associated products, dry goods, preserves, and conserves! We are also accepting crafts vendors and artisans.
If you are interested in being a vendor, please fill out our application form in our bio by November 10th.
Please note that applications will be reviewed as they are submitted, so apply ASAP! Also please review our guidelines on our website!
Apply here!
For more info, please email market@concordiafoodcoalition.com
---