Community events
People's Potato Gardening
---
DATE & TIME
Thursday, October 5, 2023
11 a.m. – 3 p.m.
Registration is closed
WHEEL CHAIR ACCESSIBLE
No
---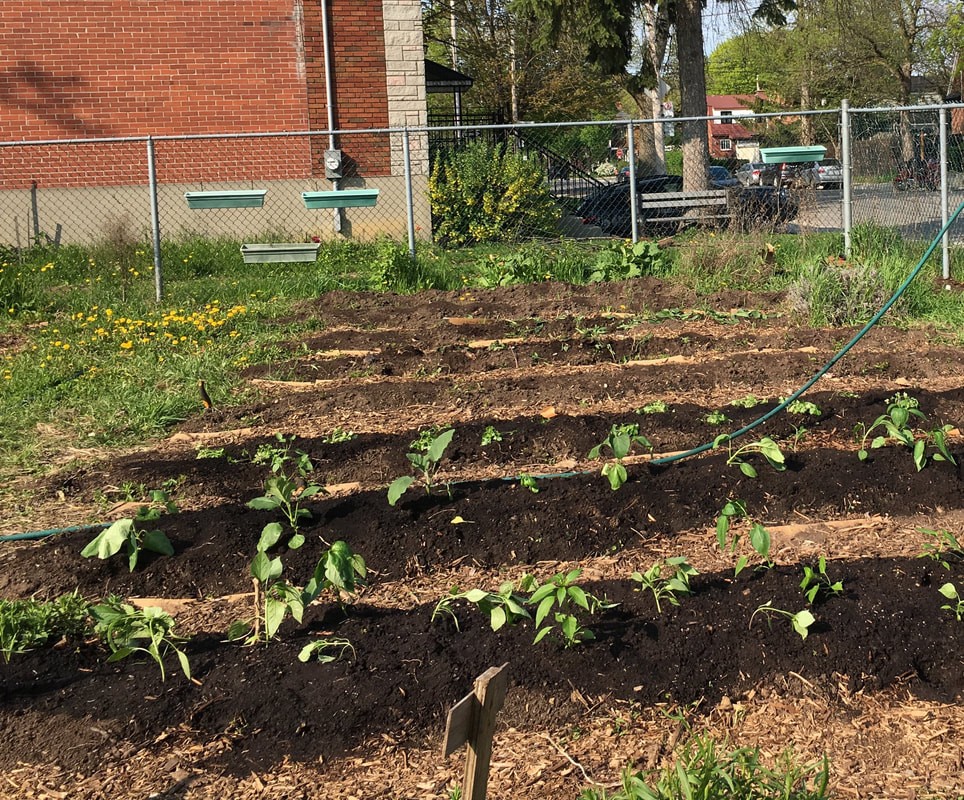 The community garden is the People's Potato's main summer project. Its goal is to provide a space that encourages volunteer participation while providing community members with access to fresh and organic vegetables. Although coordinated by People's Potato collective members, the garden is the result of the input and dedication of many volunteers. Everyone who participates in the project is encouraged to implement new ideas and undertake new initiatives.
Volunteering in the Garden
Volunteers are needed at the People's Potato community garden between the months of May and November. Activities include building gardening structures, planting, weeding, watering, and harvesting. Volunteering is open to students as well as community members, and can be a great way to learn more about gardening and food politics, to help build a stronger NDG community, and to help other food security organizations. And of course, you can take home some of the fruits of your labour when harvest time arrives!

To sign up for our volunteer newsletter please fill out this form. Please dress in clothes you don't mind getting dirty and don't forget your sun protection!

NOTE: in case of bad weather the session will be automatically cancelled.
This event is part of Campus Sustainability Month at Concordia, a month-long series of sustainability events and activities.
---